Razer Blade 15 Review: The World's Most Powerful Gaming Laptop?
WiseCatcher is supported by its readers and we earn a commission if you buy through our affiliate links at no extra cost. Read the full affiliate disclosure in our privacy policy.
WiseCatcher is supported by its readers. You can find full affiliate disclosure in our privacy policy.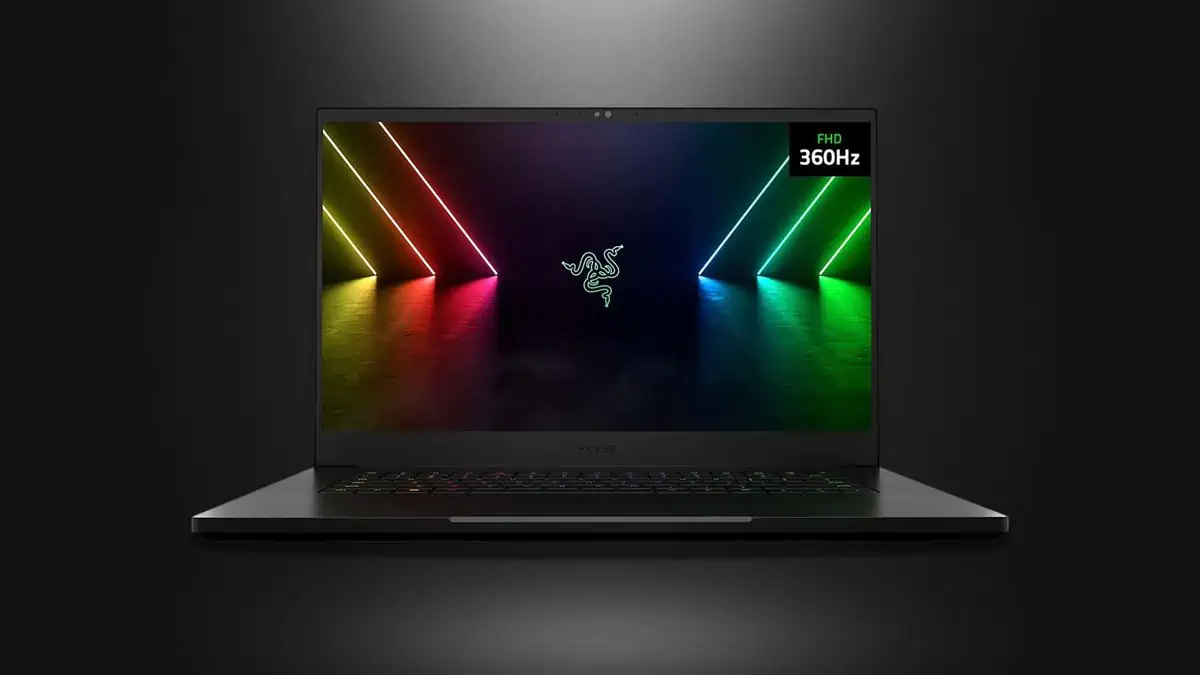 When you hear about a gaming laptop as the "World's Most Powerful," you would expect it to live up to the name. However, does the Razer Blade 15 gaming laptop deserve such a title?
Razer Blade 15 is the most powerful gaming laptop around. The incredible specs in this powerhouse are sure to blow you away.
Of course, we can't just rely on the words alone. We need to dive deeper with our Razer Blade 15 2022 edition review and determine if this is the world's most powerful laptop.
With this laptop, you can play games at high resolution and run multiple applications and programs simultaneously without any lag or hanging issues.
Specifications of Razer Blade 15 2022 Edition
| SPECS | SUMMARY |
| --- | --- |
| Display Size | 15.6 Inches |
| Operating System | ‎Windows 11 |
| Processor | Intel_core_i7_12800H |
| RAM | ‎32 GB DDR5 |
| SSD | ‎1 TB NVMe |
| Graphics Card | ‎NVIDIA GeForce RTX 3080 |
Why is New Razer Blade 15 So Popular?
The Razer Blade 15 laptop is a popular choice because it offers a lot of value for the price.
It's one of the few gaming laptops out there that can handle VR gaming, and you can use it as a workstation for video editing, 3D rendering, and other demanding tasks.
The Razer Blade 15 is my favorite gaming laptop, and I use it for work and play. I love its beautiful design, excellent build quality, and port selection, but most importantly, its performance.
Razer Blade 15 is an excellent laptop for gamers, and with good reason. It's one of the few laptops that can deliver a superior gaming experience without sacrificing battery life or portability.
The Razer Blade 15 is an excellent gaming laptop, but it's also an outstanding laptop for anyone who wants a high-performance machine that's portable enough to take on the road with you.
It has plenty of power, a beautiful display, and is thin and light enough to use as your everyday computer.
Features of Razer Blade 15 2022 Laptop Edition
Razer Blade 15 2022 Laptop Edition is a gaming laptop with high-end features at a budget price. Let's look at the best features of the Razer Blade 15 2022 edition:
Power
The Razer Blade 15 Gaming Laptop is the most powerful in its class. Packing a 12th Gen Intel 14-Core i7 12800H Processor with up to 4.8GHz of Turbo Boost and 32GB of RAM, this machine is ready to handle any challenge you can throw.
The processor can handle CPU-intensive activities like gaming or video editing without any problems, and its performance is pretty good compared to desktop computers.
You can easily do multiple different tasks simultaneously without slowing down the rest of your computer. It is excellent if you're trying to do a lot of work, such as streaming a video while playing a game or working on several documents.
If you're looking for gaming power on the go, look no further than the Razer Blade 15 Gaming Laptop.
Performance
NVIDIA's GeForce RTX 3080 Ti GPU brings the flagship 80 Ti-class of GPUs to laptops for the first time, with 16GB of the fastest GDDR6 memory ever shipped in a laptop and higher performance than its desktop counterpart, the TITAN RTX.
It's a significant upgrade from last year's model with a new Nvidia RTX graphics card that can easily handle any game at 1080p resolution, including Fortnite and Apex Legends. The 12th gen processor offers a faster clock speed than last year's 11th gen CPU found on the previous Razer Blade 15 model.
Razer Blade 15's battery life is up to 10 hours which is much better than most other gaming laptops. Razer claims it can charge in just 45 minutes and provides up to 3 hours of usage with only 15 minutes of charging.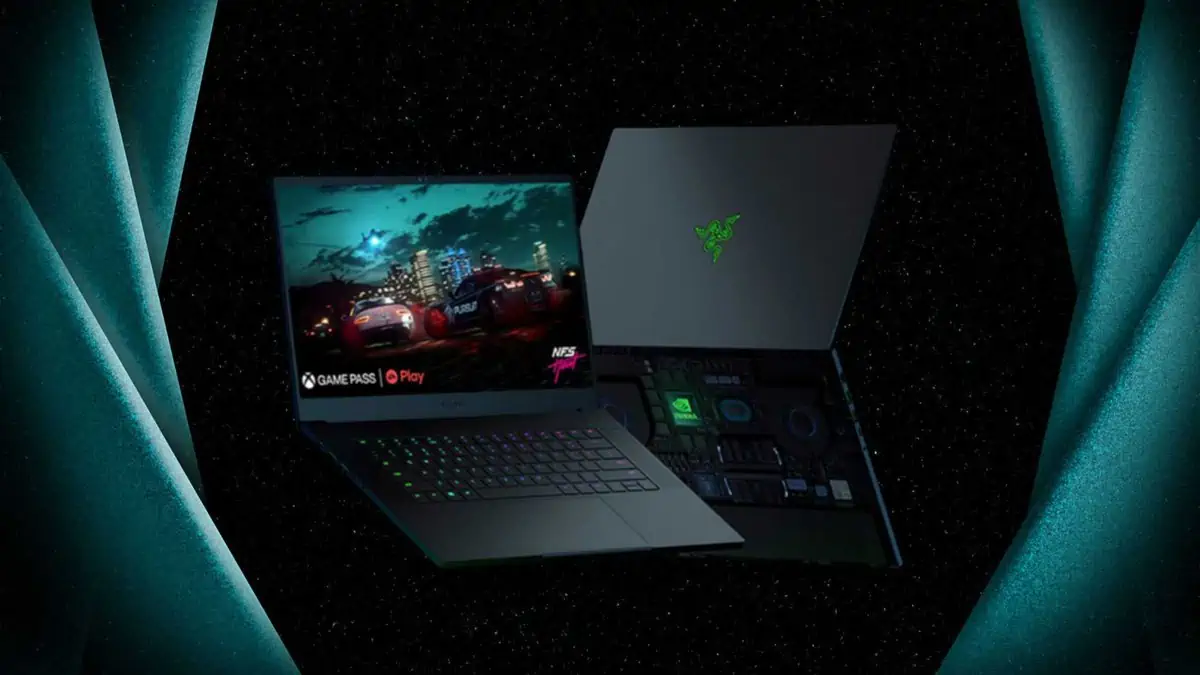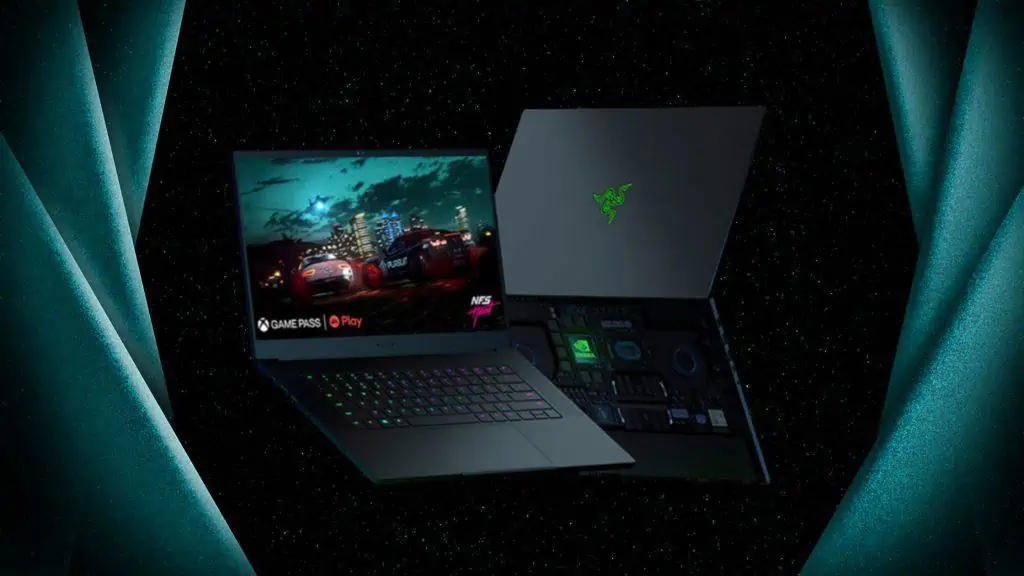 Perfection
With this laptop, you can play games at high resolution. You can choose an Ultra-Fast 360Hz FHD, High-Resolution 144Hz UHD, or the best of both worlds up to 240HZ QHD.
Razer Blade 15 has a 15.6-inch FHD display with a 144Hz refresh rate and 100% sRGB color gamut coverage.
High-resolution 144Hz+ monitors are also becoming more common as they offer a good balance between speed and quality.
These days, you're not going to see a lot of noticeable differences between 1080p and 1440p gaming monitors until you get up close to them; that's why we recommend going with 144Hz for buttery smooth visuals.
If you're looking for an Ultrabook with plenty of storage, the new Razer Blade 15 may be the perfect fit. The laptop comes with a 1TB PCIe NVMe SSD. That's a lot of games and programs!
Connect, play, and share thanks to the built-in HDMI 2.1 port, Thunderbolt 4 USB-C port, UHS-III SD card slot, and Bluetooth 5.2 connectivity effortlessly.
Thermals
The laptop comes with Next-Gen Vapor Chamber Cooling, upgraded with more exhaust fins, low noise-making fans, and a larger liquid capacity. The new Blade 15 performs cooler and quieter than ever before. Blade 15 is perfect for making your laptop work to its maximum capacity.
The improved dual-fan cooling design keeps the CPU and GPU at their optimal temperature for stable gaming.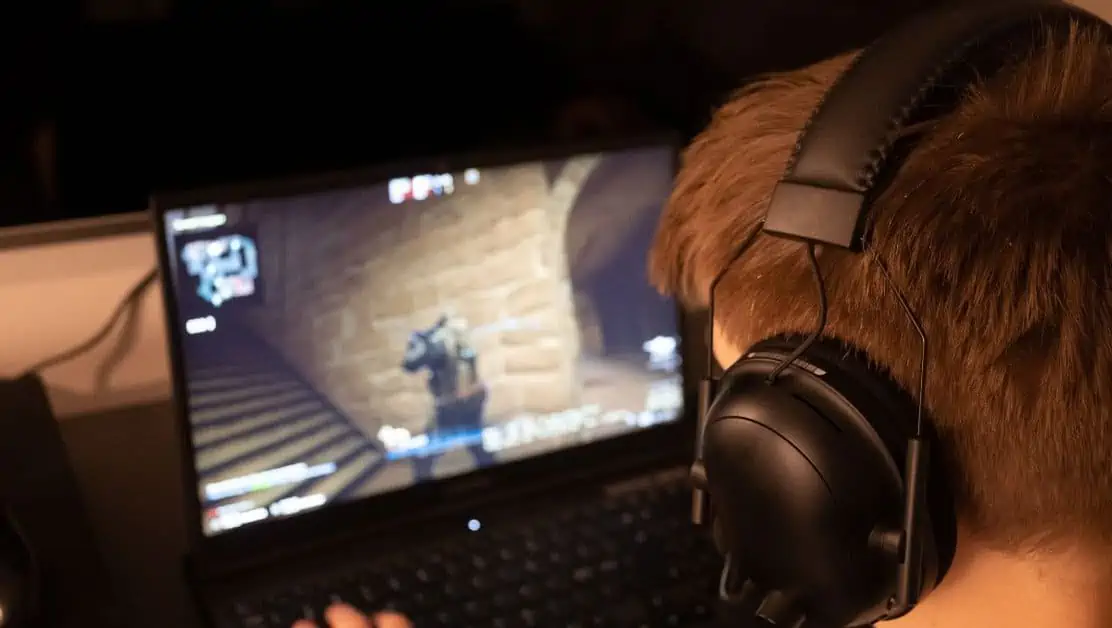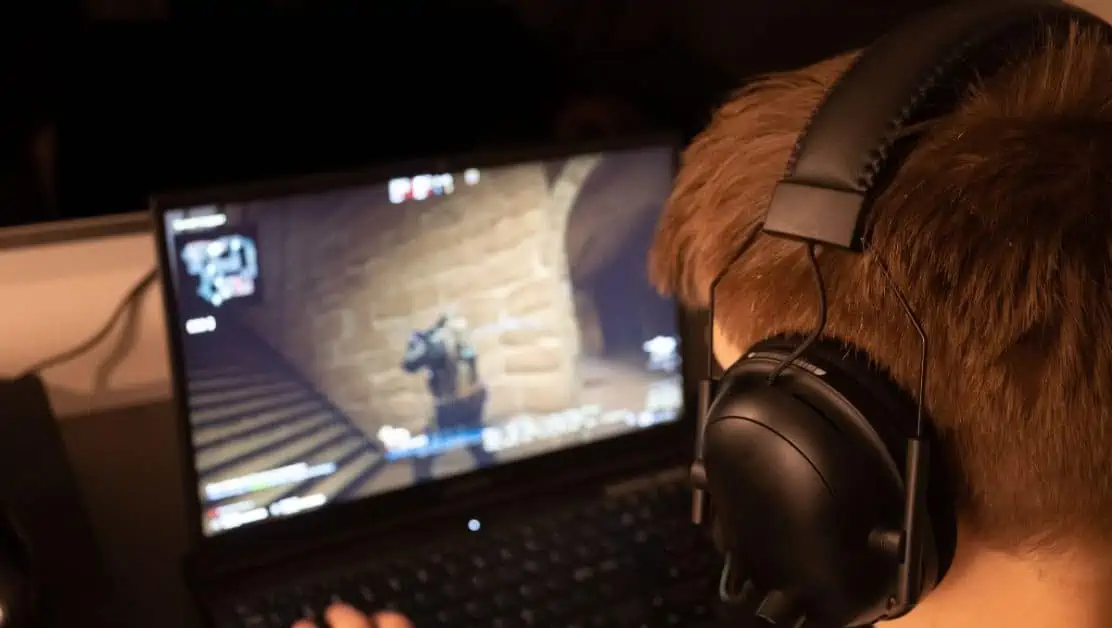 Upgradeability
Whether you need more speed or storage, the Blade 15 allows for easy upgradeability.
The Blade 15 looks sleek, but it's also designed to offer maximum flexibility. One screw is all that's needed to upgrade your SSD or RAM.
The Blade 15 also has other unique features that make it stand out.
The Blade 15 offers a unique mix of performance and portability. It's one of the first laptops to feature an Intel Core i9 CPU and Nvidia RTX 3080 Ti.
Disclosure: WiseCatcher.com is a participant in the Amazon Associates Program, and when you buy through our affiliate links, we get a small commission. You can read our affiliate disclosure in our privacy policy.
How much is the New Razer Blade 15?
The new Razer Blade 15 is available for purchase now from Amazon, starting at $2,499 for the base model and $3,999 for the high-end model.
The new Razer Blade 15 2022 comes in these variants:
Is it worth buying Razer Blade 15?
Razer Blade 15 2022 is a high-end gaming laptop. It has a vibrant display, powerful performance, and excellent design. However, it's not cheap, and if you're looking for a cheaper alternative, you should consider Acer Aspire 7 A717 72G.
With a 12th Gen Intel 14-Core i9 CPU, you can run almost anything you want. It also has up to 32GB of RAM to multitask efficiently between apps or games. The Razer Blade 15 is a high performer for video editing, programming, and gaming.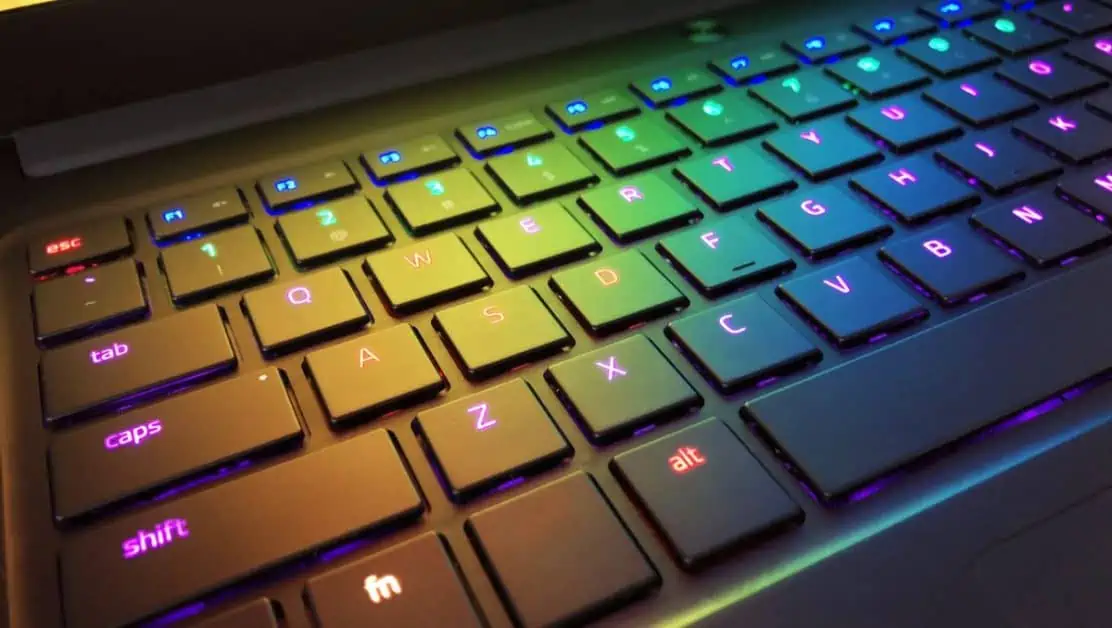 Conclusion
The Razer Blade 15 is a stylish, high-performance laptop that serves as a workhorse and a gaming powerhouse. Overall, the Razer Blade is a superb laptop option if you're looking for a powerful machine with graphics capabilities compared to its main competitors.
With either the Full HD or 4k display options, a Blade is ideal for designers working in various media, and it's extremely portable to boot.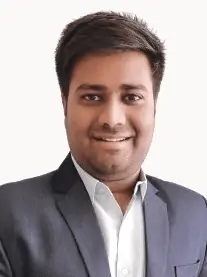 Mohit Patel (Founder & CEO)
Mohit Patel is a part-time blogger and CEO at NeutralX Corp (WiseCatcher's Parent Company). He is also an M&A Intermediary and the CEO of InstaFlip. He worked with thousands of business owners who own Content Sites, e-Commerce Businesses, SaaS Businesses, Marketplace, and Advertising networks. Mohit knows precisely what kind of content readers are looking for before making any buying decision whether it is a SaaS tool, a physical product, or a product comparison.