11 Best Yandex Games To Play Online in 2023
WiseCatcher is supported by its readers and we earn a commission if you buy through our affiliate links at no extra cost. Read the full affiliate disclosure in our privacy policy.
WiseCatcher is supported by its readers. You can find full affiliate disclosure in our privacy policy.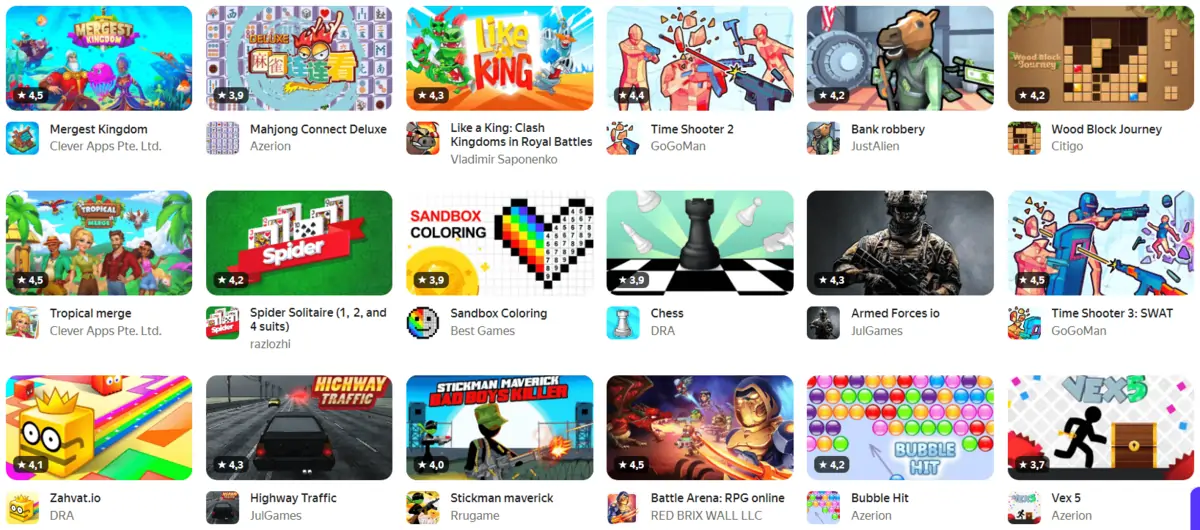 When you need a break from work or want to distract yourself, playing a fun game online is one way to do it.
Yandex games is a collection of online games created by Yandex, the maker of Russia's most popular search engine.
If you're looking for the best Yandex games to play online, you have come to the right place. We've researched and created a list 11 best games on Yandex. The list includes a mix of puzzles, action games, and even shooter games.
Also, are you a PlayStation lover? Check out the articles on PS5 Update, information on the PS6 Release Date, and how to rebuild the database on PS4.
What is Yandex?
Yandex is Russia's top search engine. They have taken over the world with their many mobile apps and websites offering everything from email accounts to news stories written by journalists.
The Yandex corporation is one of the best internet technology companies there is. Yandex provides the best search engines, email services, and e-commerce solutions.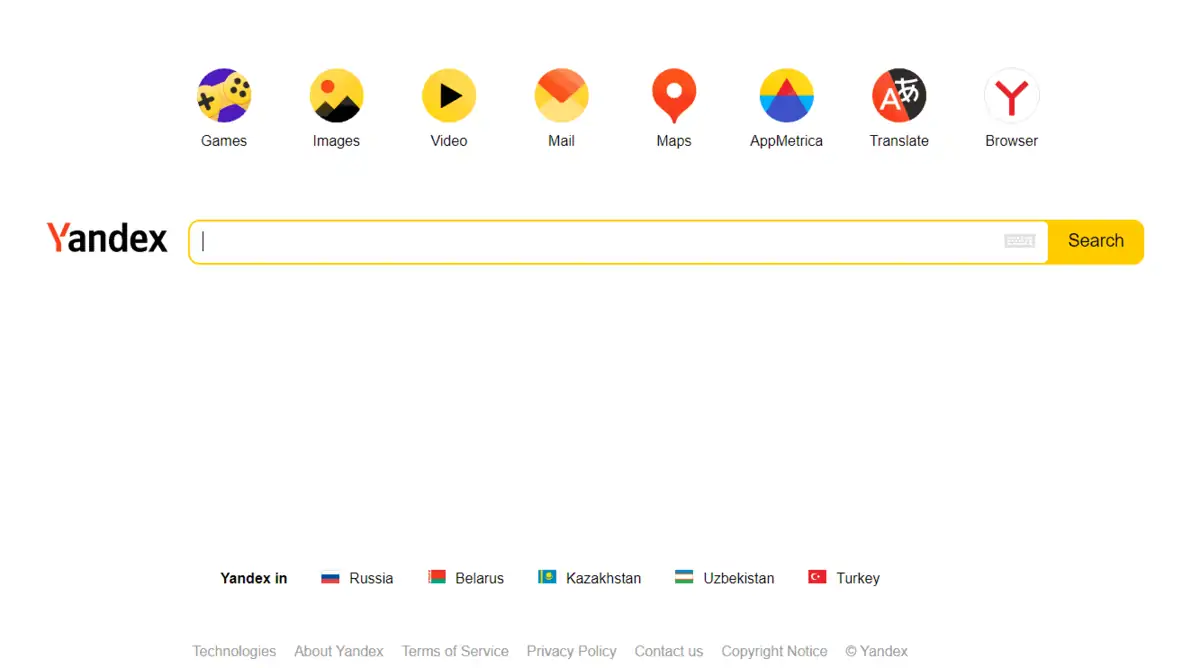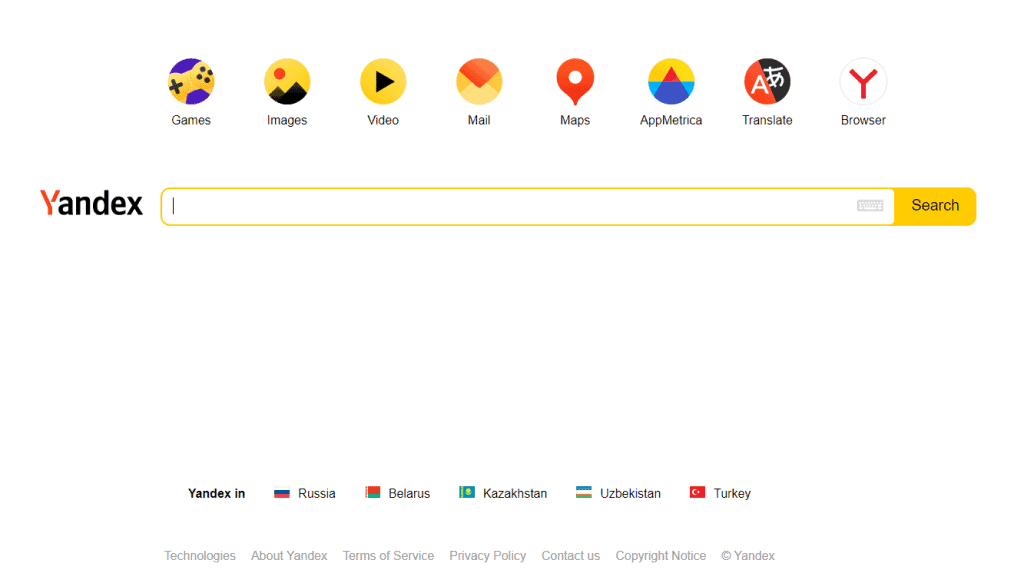 According to Alexa, it's the most visited Russian website. Yandex has created a monopoly in Russia, with 11,612,854 monthly visitors and an operating income of $1 billion.
With its new market, which started creating games for players all around the globe, many people have been trying to find out the best games in 2022. Which ones have the highest ratings on Yandex?
You'll find many online games on Yandex Games, from puzzles to arcade games, logic and strategic games, card games, sports games, quizzes, and armchair sports.
You could be playing against another person or even a computer-controlled character (AI) from the comfort of your home.
Are Yandex Games Free to Play?
Yandex Games offers games that are completely free to play with no hidden costs or in-app purchases. All you need is an internet connection, preferably through your smartphone or tablet device.
If you want to play on your desktop or laptop computer, then you'll need to download the Yandex browser extension first before going online.
You don't need to download games to play them. Open the Yandex Games website in any browser on your smartphone or computer (such as Yandex Browser).
Games are also available:
Keep the kids entertained. Some games have recommended age restrictions. Before publishing a game to the catalog, moderators check it for prohibited content and viruses.
Are Yandex games safe?
Yandex games are safe to play. They use the latest technology to provide engaging games with no fees and ads. They are designed to be played by adults, but they can also be used by children.
The games are divided into age groups:
Note: Yandex currently doesn't develop its own games. Instead, they help other studios and companies publish their games and provide them access to a huge audience.
11 Best Yandex Games to Play Online
Yandex is one of the biggest search engines in Russia and Eastern Europe. It's also a great place to find games to play online.
Here are 11 of the best Yandex games you can play right now:
1. Mergest Kingdom
Mergest Kingdom is a land where you can play games, explore, collect resources, make new friends, and design your own paradise of an island.
Earn money by harvesting resources and designing landscapes while developing your infrastructure. Manage your budget wisely to keep your economy growing.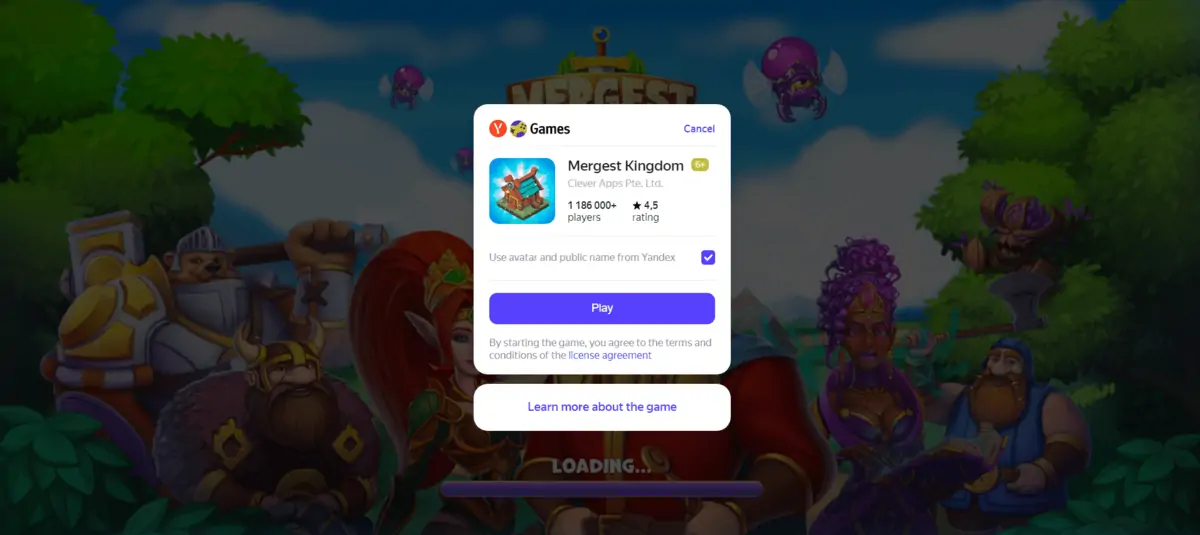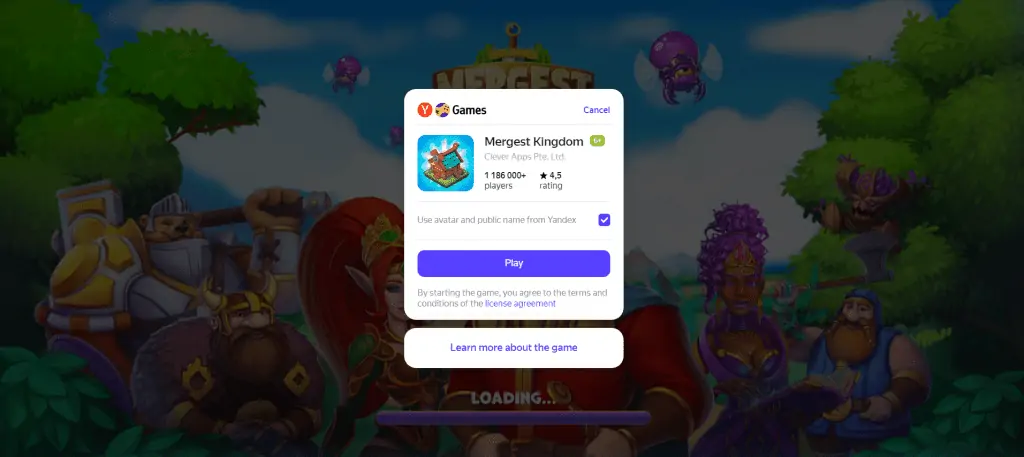 2. Mahjong Connect Deluxe
Mahjong Connect is a fast-paced game of concentration and visual perception. Match tiles with identical symbols before the time runs out.
Mahjong Connect aims to eliminate all tiles from the screen by matching pairs of identical images. Each tile is limited to two moves before it is removed from the puzzle.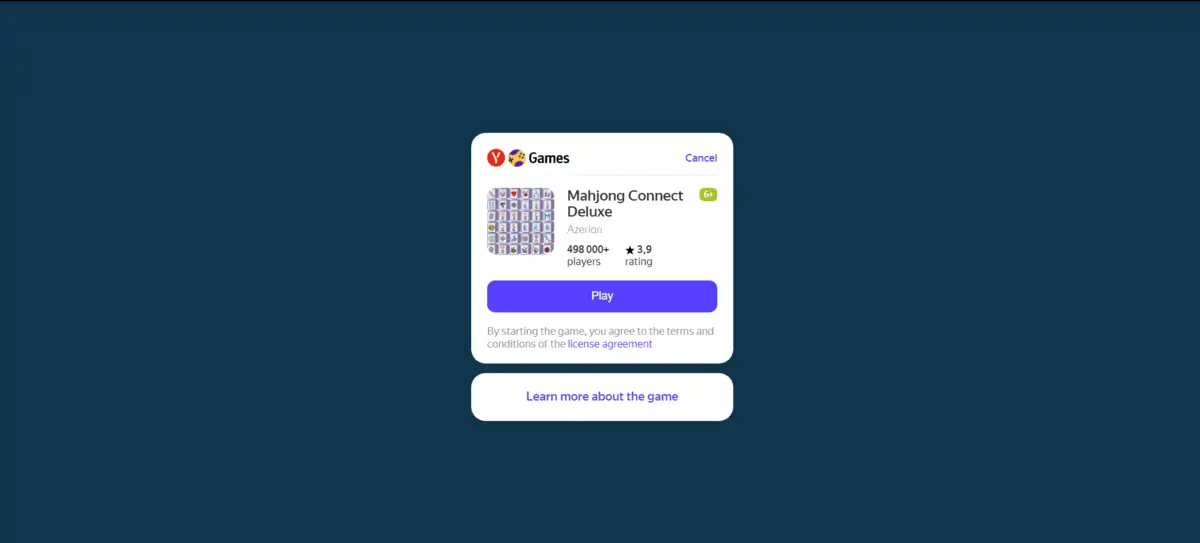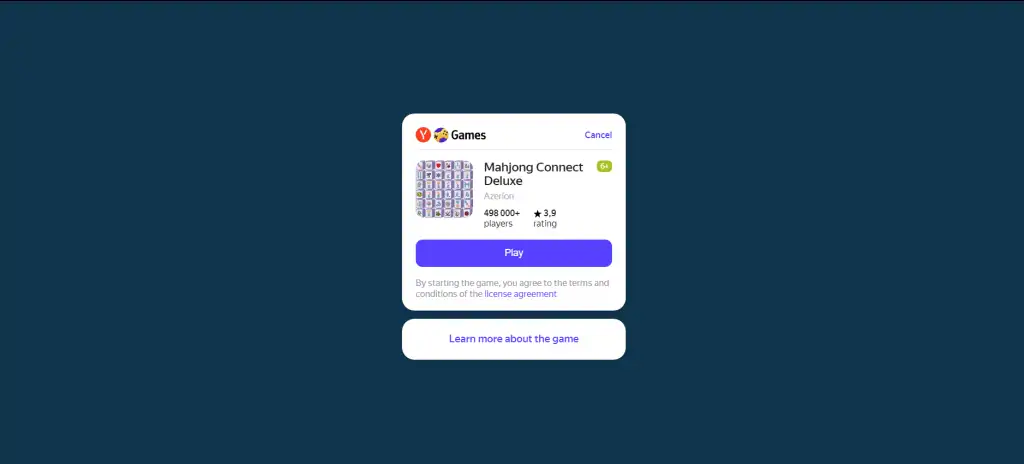 3. Like a King: Clash Kingdoms in Royal Battles
Like a King is the Land of a thousand Kingdoms full of magic. This beautiful place inspires battles between Humans and Orcs, who fight gruesome wars to lead their people to the top.
However, there can only be one royal king. Are you skilled enough to use the card variety available to you? Using strategy, put buildings on the battlefield, mine gold, and more. Choose from a big card collection that's easy to use.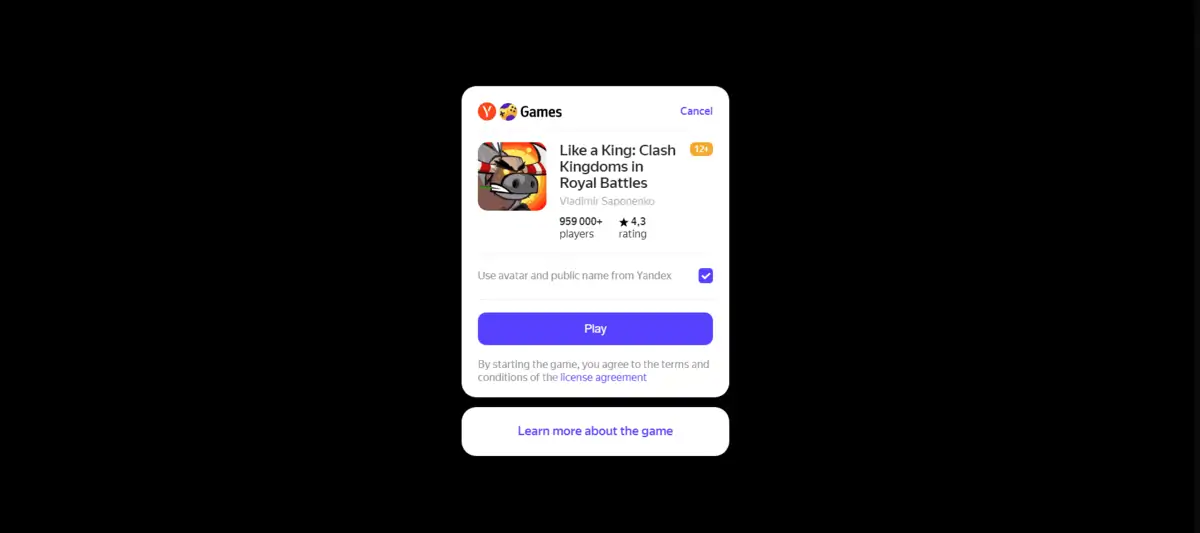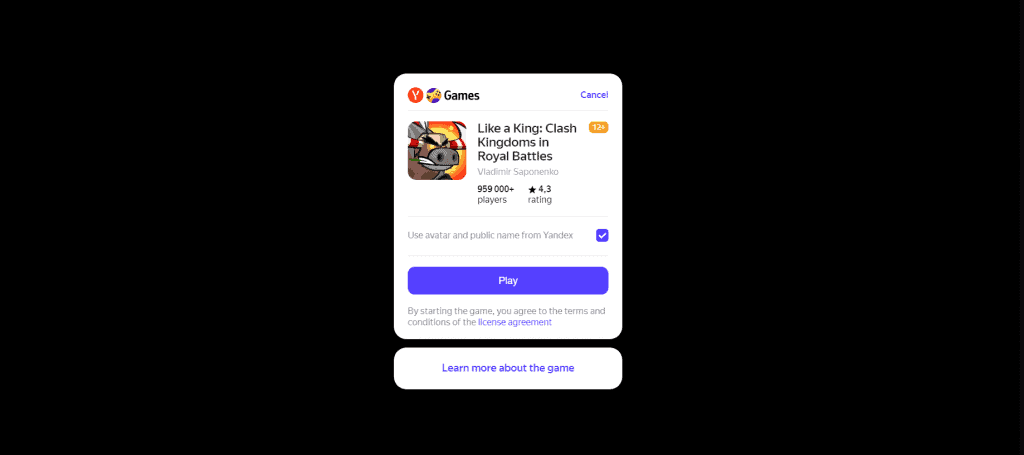 4. Time Shooter 2
Look around, plan your actions, and start moving again to make time move. Shoot enemies with a pistol, fire heavy machine gun rounds at multiple enemies, or blast them away with a shotgun.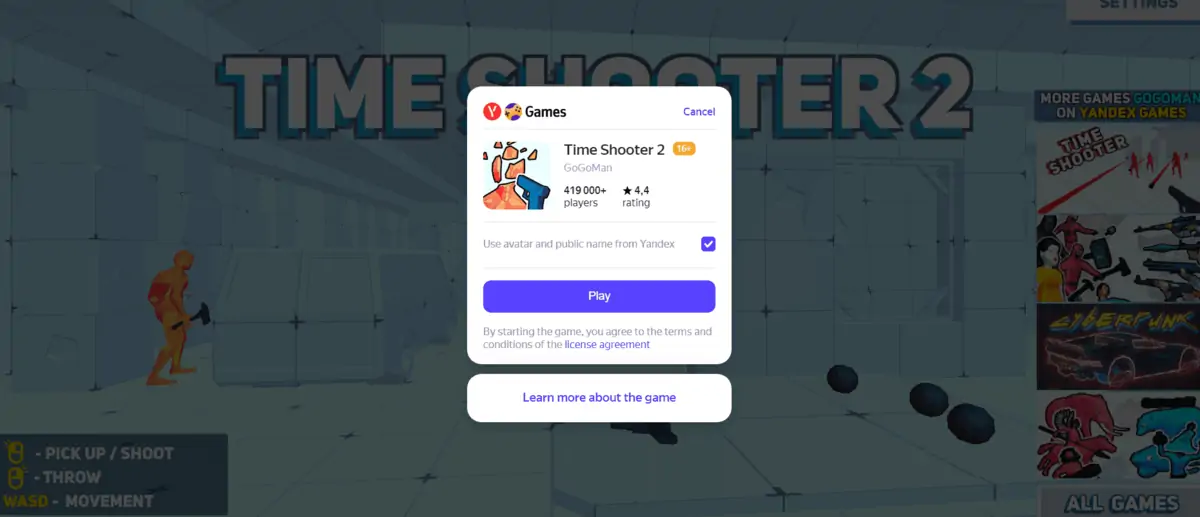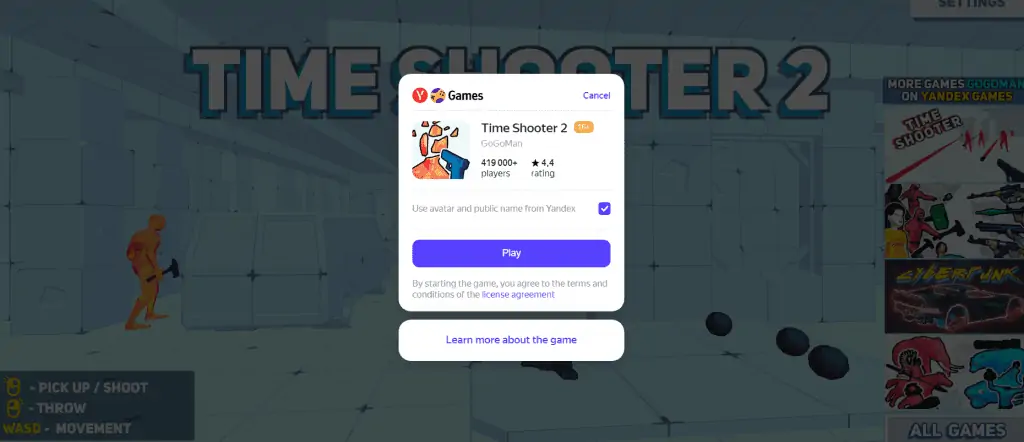 5. Bank Robbery
Bank robbery isn't easy. You need a team, good equipment, and well-chosen tactics to pull it off.
The key to success in a bank robbery is the team you assemble, the careful planning of your actions, and the ability to improvise when things don't go as planned.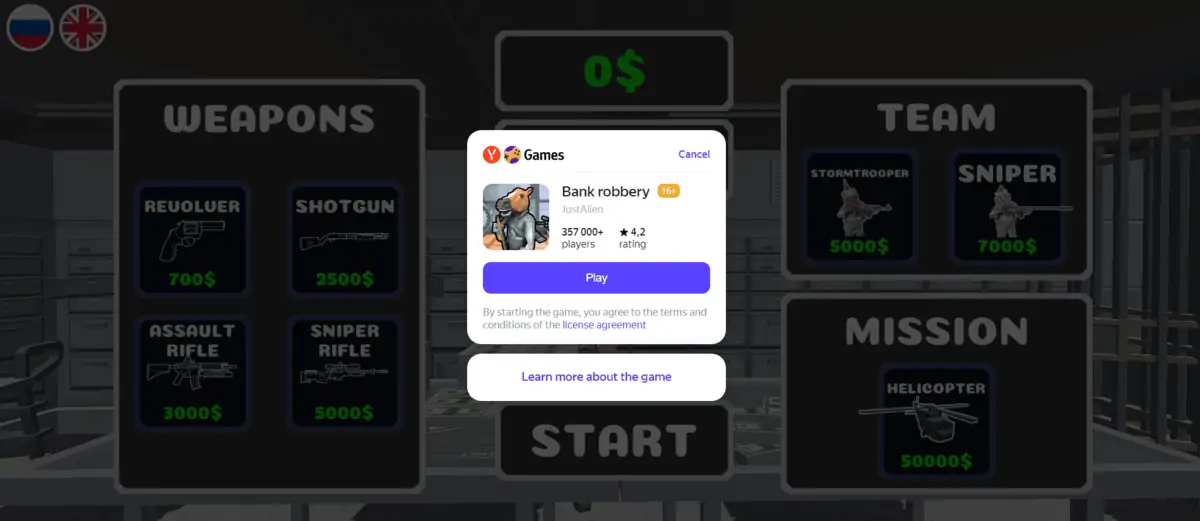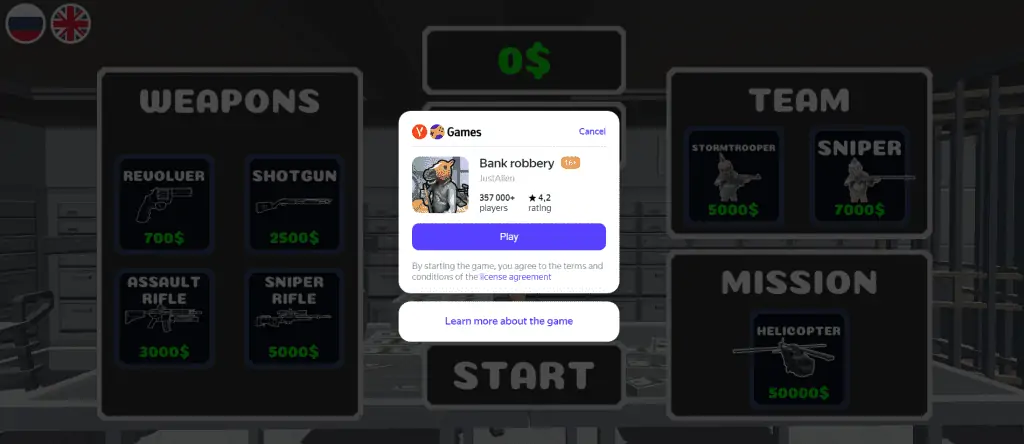 6. Wood Block Journey
Wood Block Journey is a game of woodblock puzzle game meets a sudoku grid. It's a fun, challenging puzzle you'll be addicted to in no time.
In Mode Endless, place blocks on the 9×9 board and clear rows, columns, or squares by filling them with blocks. Play until you run out of space to keep beating your high score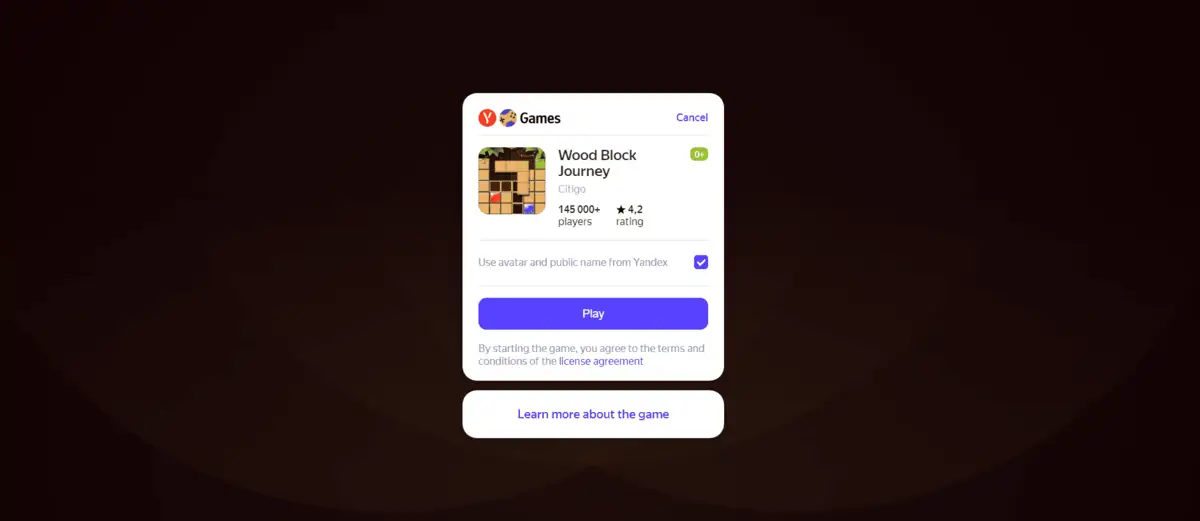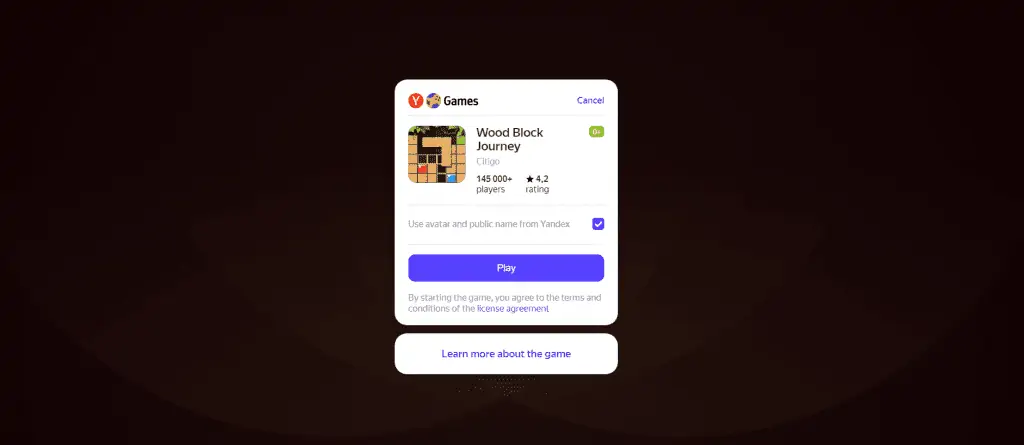 7. Tropical merge
Tropical Merge is an exciting adventure that combines farms, mysteries, and extraordinary characters. Help locals save their paradise bay while renovating the island and growing your tropical farm. Go on expeditions to explore other islands, then solve even more riddles. Build a perfect tropical farm.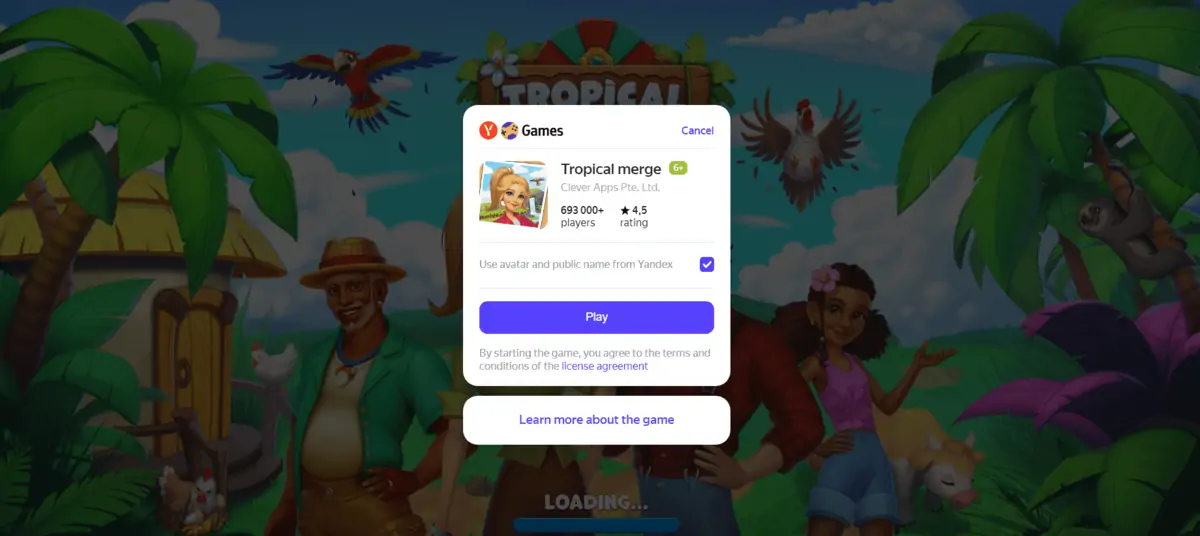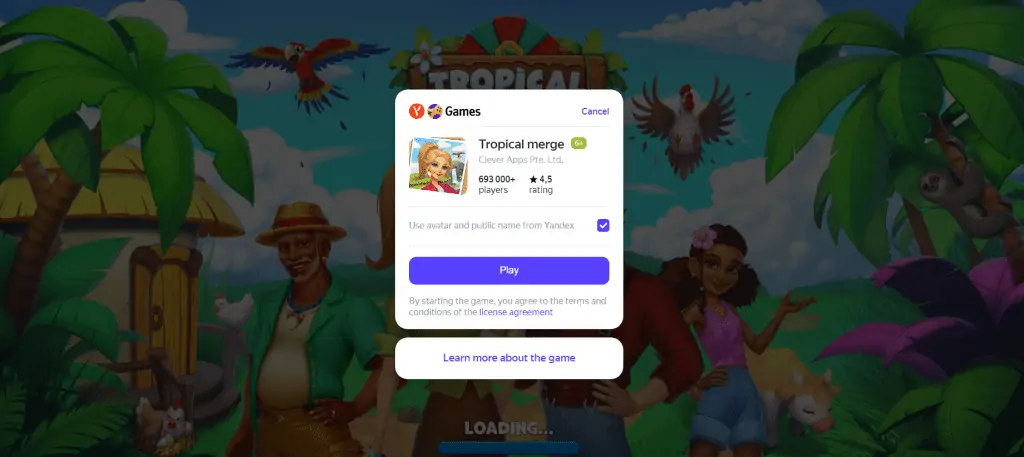 8. Spider Solitaire
Spider Solitaire is a game played with one deck of cards. The player must create stacks of cards in descending order, alternating colors. There are different variants of Spider Solitaire, with 1, 2, or 4 suits, each with its way of earning points and increasing your grade.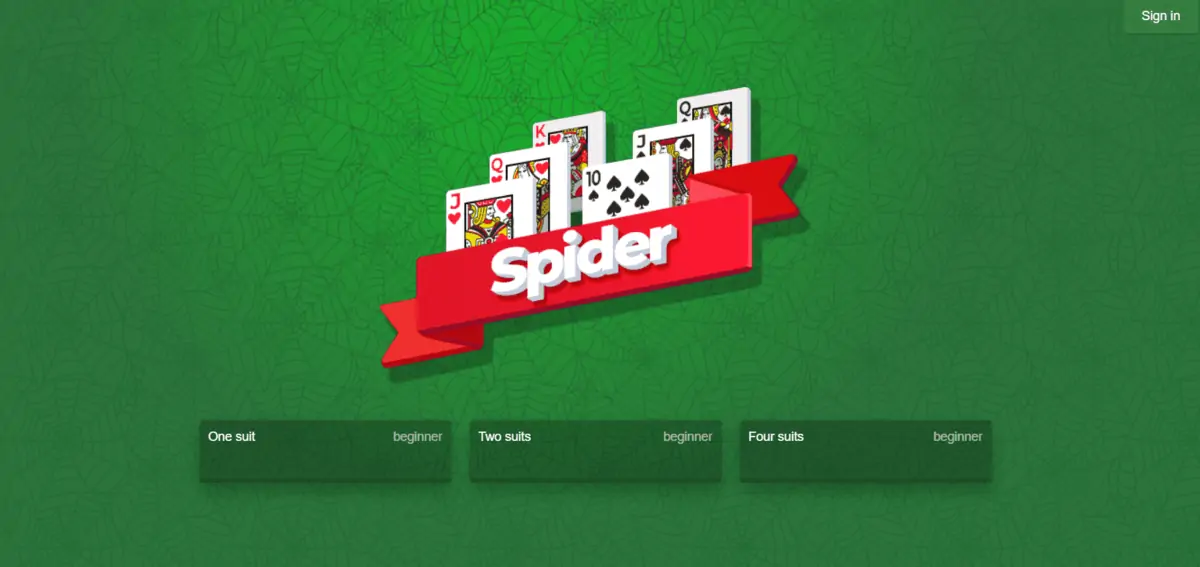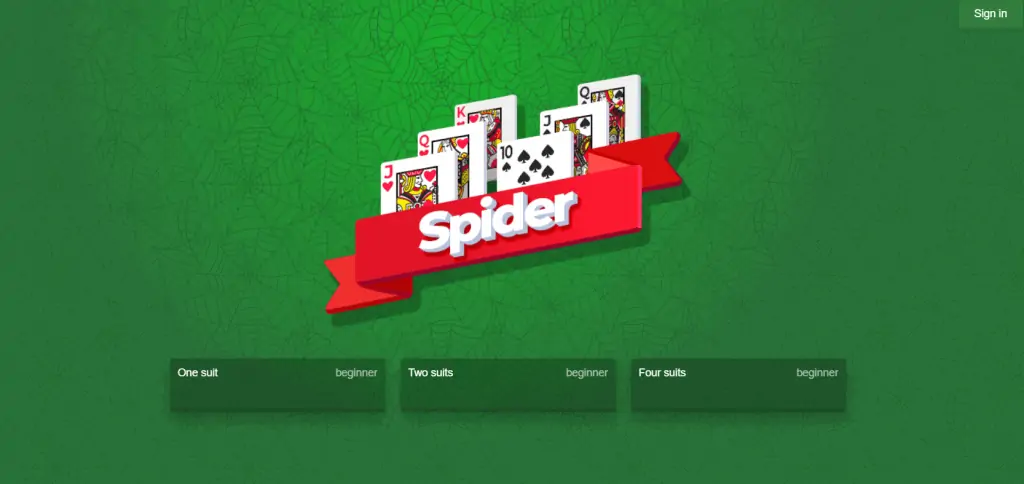 9. Sandbox Coloring
Sandbox Coloring – Paint by Number Coloring book is a coloring book for adults and children. The game allows you to color your favorite pixel art and draw your modern masterpiece based on the numbers.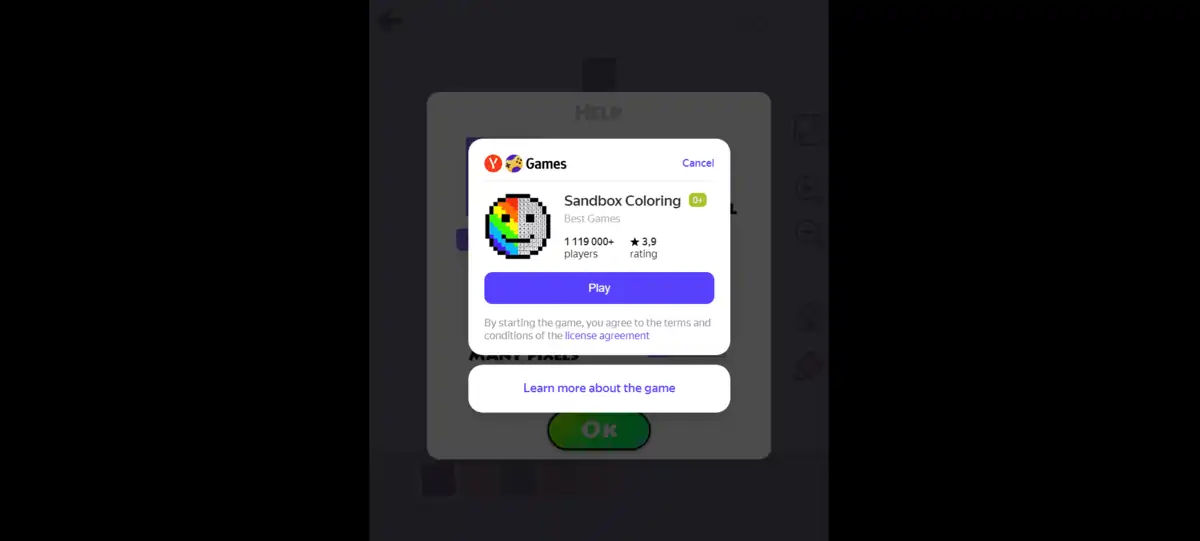 10. Chess
Chess is been around for more than 1,500 years and remains popular, despite the many new things that have appeared in our lives—computers, the Internet, and social networks. Now you can play chess on your smartphone or tablet using a game on Yandex Games.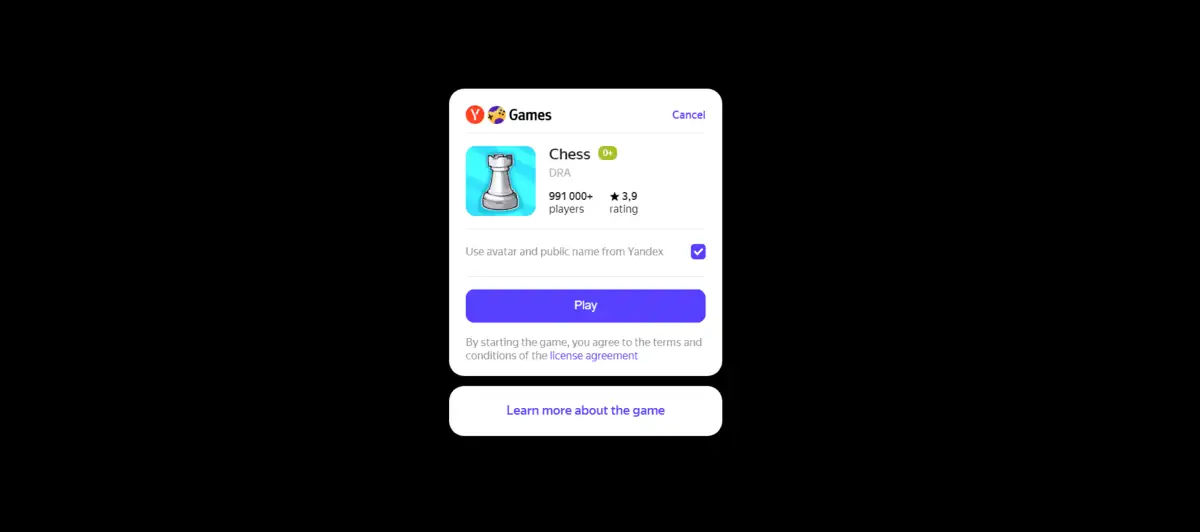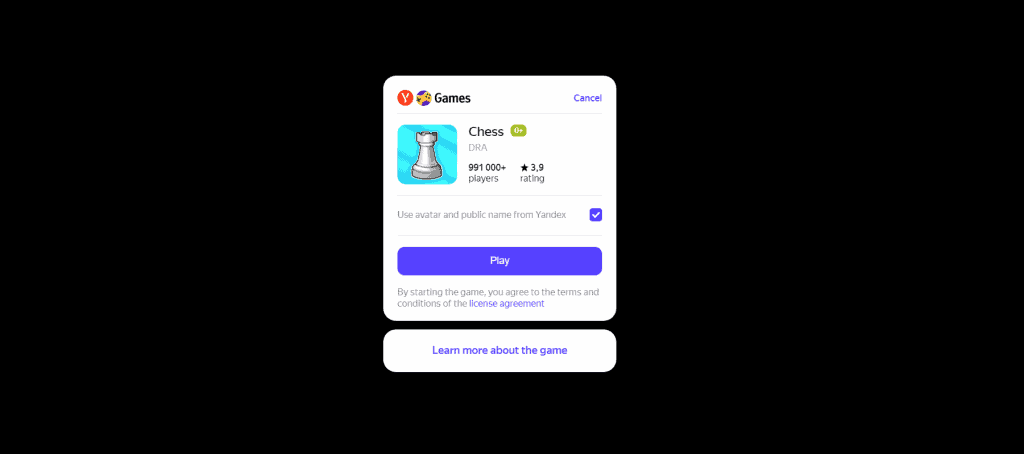 11. Armed Forces io
Armed Forces io offers a variety of game modes to choose from, whether you're an experienced veteran or a fresh recruit. With multiple game modes to choose from, we've got the perfect game mode for you.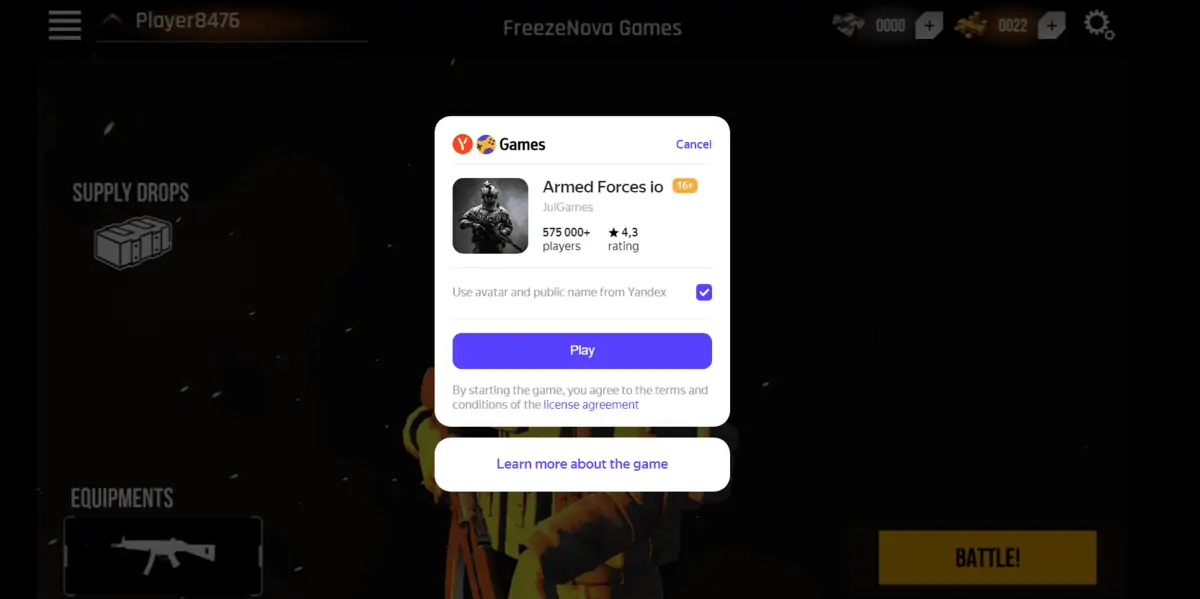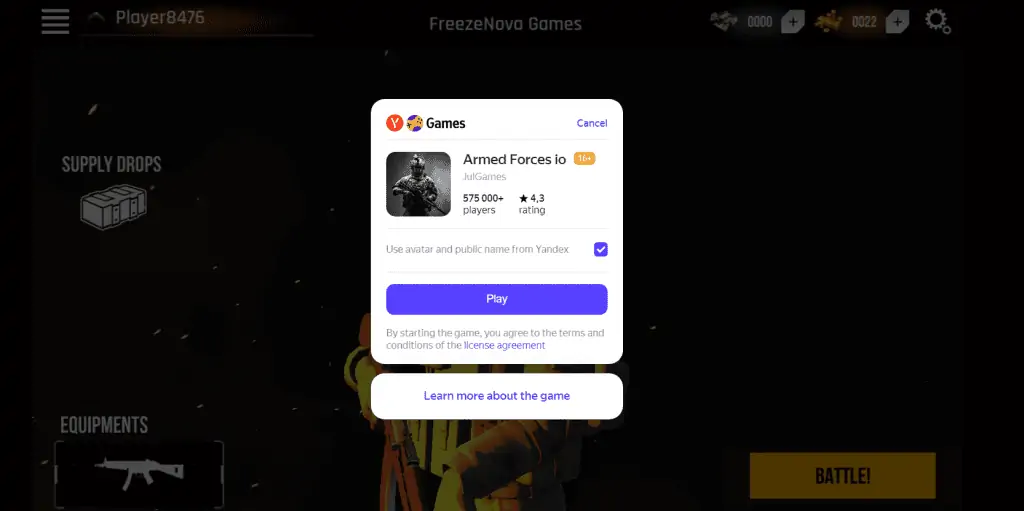 Conclusion
Yandex Games are a great way to keep yourself entertained. The games are fun and exciting, with many different kinds of gameplay. Yandex has plenty to offer those looking for a quick game on the go.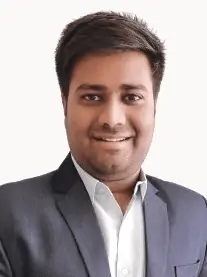 Mohit Patel (Founder & CEO)
Mohit Patel is a part-time blogger and CEO at NeutralX Corp (WiseCatcher's Parent Company). He is also an M&A Intermediary and the CEO of InstaFlip. He worked with thousands of business owners who own Content Sites, e-Commerce Businesses, SaaS Businesses, Marketplace, and Advertising networks. Mohit knows precisely what kind of content readers are looking for before making any buying decision whether it is a SaaS tool, a physical product, or a product comparison.