Apple's New MacBook Air M2 Review: Is It Worth The Price?
WiseCatcher is supported by its readers and we earn a commission if you buy through our affiliate links at no extra cost. Read the full affiliate disclosure in our privacy policy.
WiseCatcher is supported by its readers. You can find full affiliate disclosure in our privacy policy.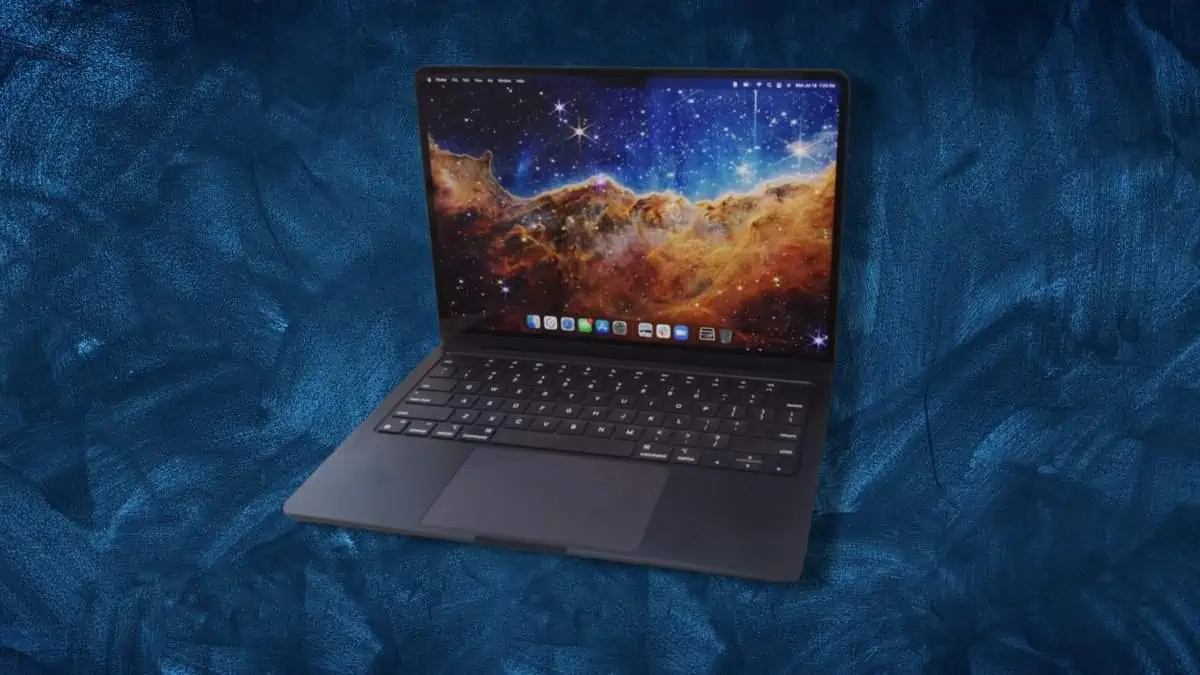 Apple has released a new, thinner model of the MacBook Air, which uses a new M2 chip. The reviews are mixed. If you're looking for the perfect laptop, then look no further. The MacBook Air M2 has everything for all your needs.
Apple MacBook Air M2 has a stunning 13.6-inch Retina display. The high-resolution screen delivers crisp, clear images and vibrant colors, making it a joy to browse the web, stream videos, and edit photos and videos. The bezel-less design also gives the laptop a modern and stylish look.
The price is higher, but Apple has added some more unique features to compensate for the price increase. Is it worth buying this new version? We've reviewed it down below to help you decide.
This review guide will take a detailed look at MacBook Air M2, including its design, processor, performance, and features.
Also, check iOS 16 updates and Apple Watch 8 features and news.
Specifications of MacBook Air M2
| SPECS | SUMMARY |
| --- | --- |
| Display Size | 13.6-inch IPS Display |
| OS | macOS |
| CPU | Next-generation 8-core |
| RAM | 8GB |
| Hard Drive | ‎256GB and 512GB |
| GPU | 8-core GPU, up to 10-core |
| Charging | 30W USB-C |
| Weight | ‎2.7 pounds |
| Webcam | 1080p |
| Number of Ports | Two Thunderbolt / USB-4, mic |
| Colors | Midnight, Starlight, Space Gray, Silver |
MacBook Air M2 Design & Display
Apple's Air M2 MacBook features a slim design. It is only 0.44 inches thick and weighs just 2.7 pounds, making it a good choice for people who want to carry a laptop around all day.Â
The laptop comes in four colors: Midnight, Starlight, Space Gray, and Silver. You can easily choose your favorite color to find your laptop in a crowd of similar devices.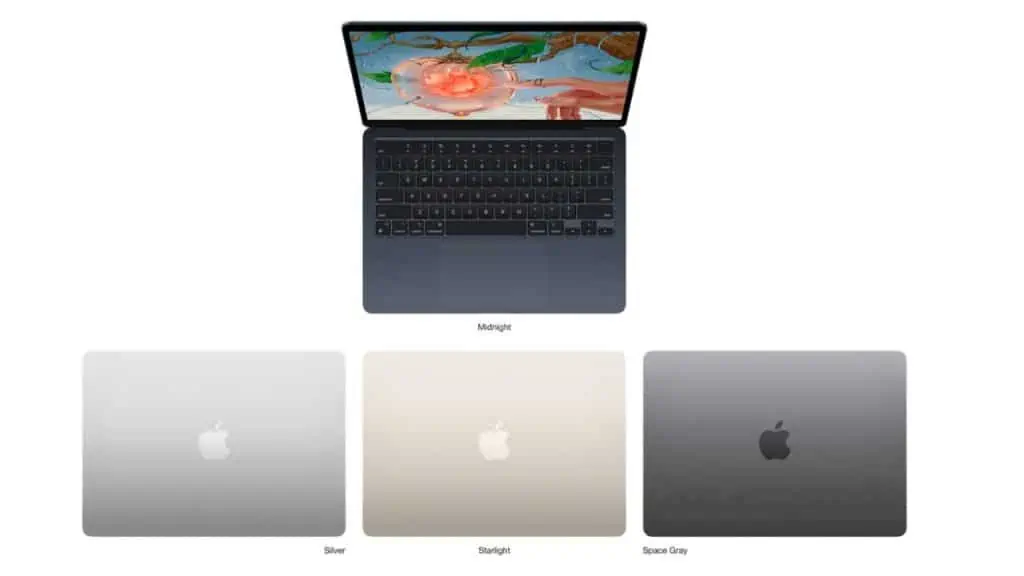 The MacBook Air M2 uses a 13.6-inch (diagonal) LED-backlit display with IPS technology. The screen is bright and sharp, so you'll enjoy reading websites and watching videos without straining your eyes.
You can order yours with 256GB storage ($1,188) or 512GB storage ($1,476), depending on how much performance you need from your daily tasks.
If you think Apple laptops are expensive, check our Best Macbook Pro Alternatives article. If not, please keep reading.
We recommend going with 512GB so you have room to breathe when multitasking between applications like Word and Photoshop CC 2019—on my old MacBook Pro, I could barely keep up with editing images while writing this review.
Processor, Graphics, and Storage Options
The MacBook Air M2 comes with a System on Chip (SoC) Apple M2 chip with an 8-core CPU. It also comes with a 100GB/s memory bandwidth and 16-core Neural Engine that Apple says can perform one trillion operations per second. It enables the MacBook Air M2 to perform real-time image recognition and machine learning tasks.
It supports up to 6K resolution at 60Hz. The GPU also supports various AI applications such as machine learning and neural network calculation.
16-core Neural Engine. It provides real-time processing support for AI applications, including computer vision and facial recognition technologies.
The MacBook Air M2 storage option is a solid choice for day-to-day tasks. The Air is available in two capacities 256GB Configurable to 512GB, 1TB or 2TB, and 512GB Configurable to 1TB or 2TB.
Disclosure: WiseCatcher.com is a participant in the Amazon Associates Program, and when you buy through our affiliate links, we get a small commission. You can read our affiliate disclosure in our privacy policy.
Keyboard and Touchpad
The MacBook Air's magic keyboard is a throwback to the days when Apple made laptops with real keyboards. It's not backlit, but it's spacious and feels good.
The touchpad is large and responsive. It has a smooth surface that feels nice under your fingers. The left side of the touchpad has a Touch ID for quickly unlocking your MacBook Air M2 without typing in your password.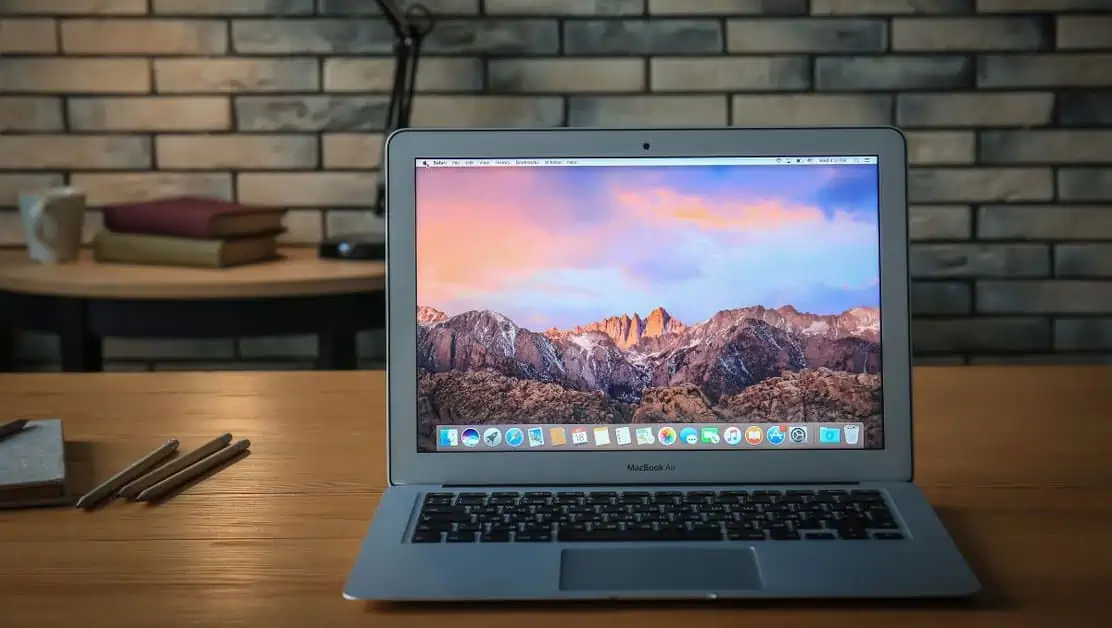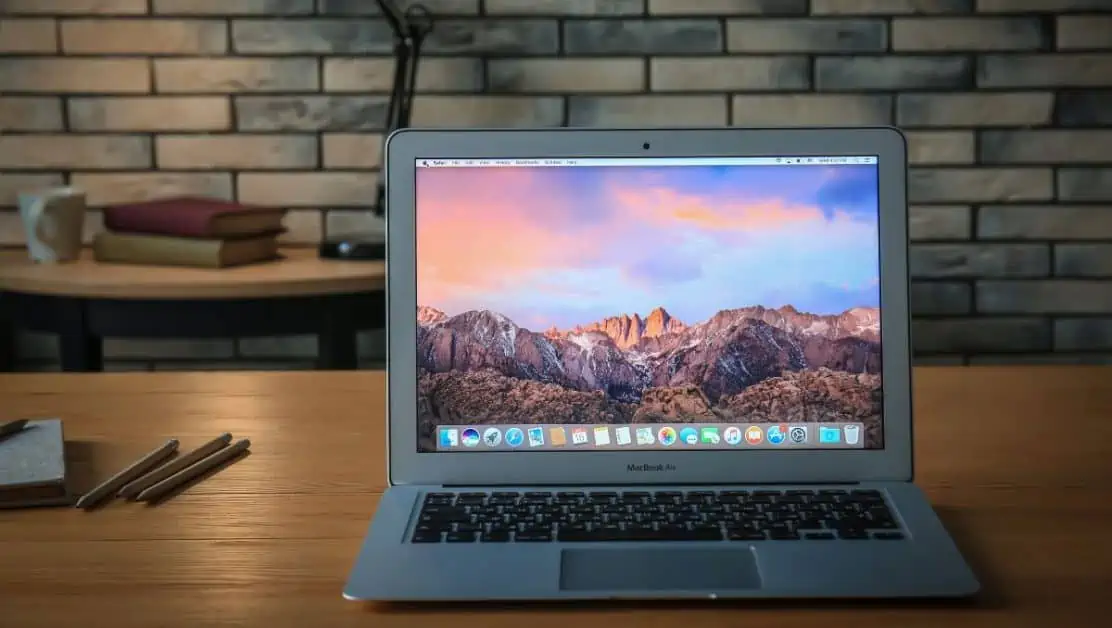 MacBook Air M2 Battery Life
Apple has significantly improved the MacBook Air's battery life which is good news for Apple consumers. Apple claims the 13.6-inch Air M2 model can last up to 18 hours, which is 28% better than the M1 model.
The MacBook Air M2 comes with a 52.6-watt-hour lithium‑polymer battery. This battery is made to deliver a maximum of 18 hours of battery life. However, this varies depending on your usage pattern and other factors, like how you use your laptop.
Why You Should Choose a Macbook Air M2
The MacBook Air with M2 Chip is a sleek and powerful laptop perfect for personal and professional use. Its thin and lightweight design makes it easy to take on the go, while the powerful M2 Chip ensures smooth and efficient performance.
Also, read 6 Reasons Why The iMac Pro i7 4K is a good laptop to buy.
Some of the fantastic features of the MacBook Air M2:
Powered by Apple M2 Chip
With a next-generation 8-core CPU, up to 10-core GPU, and 24GB of unified memory, the MacBook M2 delivers a massive leap forward in performance over its predecessor.
Versatile Connectivity
The new M2 MacBook Air features a MagSafe three-pin charging port and two Thunderbolt / USB 4 ports, which support charging, DisplayPort (up to 7,680 x 4,320), Thunderbolt 3 (up to 40 Gbps), USB 4 (up to 40 Gbps), USB 3.1 Gen 2 (up to 10 Gbps), and a 3.5 mm headphone jack.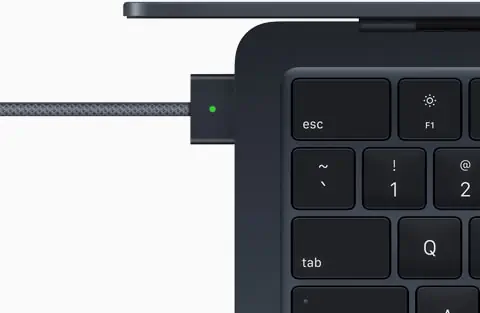 Advanced Camera and Audio
Apple's MacBook Air M2 is a versatile laptop that you can use for both work and play. It has an advanced 1080p FaceTime HD camera and audio with a four-speaker sound system that makes the most of its sleek design.
Spatial audio, also known as 3D Audio or Dolby Atmos, provides an immersive sound experience from all directions. You can hear sounds from above and below when you play a movie or music with Dolby Atmos.
Comes with Applecare Warranty
Air M2 comes with an Applecare one-year warranty and up to 90 days of technical support. You can get AppleCare+ for Mac, a service that gives you three years of coverage for your Mac from the date of purchase.
Our Verdict on Apple MacBook Air M2
MacBook Air M2 has all the features that you will ever need. It has a powerful processor, which makes it easy to multitask and more efficient.
The M2 Chip is another standout feature of the MacBook Air M2. This powerful processor is designed to efficiently handle demanding tasks like video editing and gaming, making it a great choice for creative professionals. The laptop also comes with 8GB of RAM, which provides plenty of speed and power for multitasking.
MacBook Air M2 has an excellent battery life, so you can use it for a long time without constantly charging it. It is an advantage because most people always want to use their laptops without worrying about continually charging them so they can continue using them without interruption.
Frequently Asked Questions (FAQs)
Let's look at some commonly asked questions associated with Apple's new MacBook Air M2.
Is MacBook Air M2 better than the M1 Chip?
The M2 Chip is the new standard for MacBook Air. It's faster, more efficient, and has better graphics than its predecessor. The M2 is a newer version of the M1 Chip, which was introduced in 2020. The M2 Chip has more RAM, faster processing speed, and outstanding graphics capabilities than the M1 Chip.
u003cbru003eIs MacBook Air M2 worth buying?
The MacBook Air M2 is worth buying for those searching for a lightweight, portable laptop that can handle day-to-day tasks efficiently. It comes with an M2 chip that provides impressive performance and improved graphics capabilities, making it a powerful and reliable machine for work, school, or entertainment.
u003cbru003eHow much does the M2 MacBook Air cost?
The base model M2 MacBook Air costs $1,188 for a 13.6-inch laptop with 8GB of RAM and 256GB of storage. A higher-end version with 8GB of RAM and 512GB of storage will run you $1,476.
u003cbru003eHow long will a MacBook Air M2 last?
The longevity of a MacBook Air M2 largely depends on how it is used and maintained. On average, a MacBook Air M2 can last for about 3-4 years with regular use and proper care. However, some users have reported their MacBook Air M2 lasting for up to 5-6 years or even longer.
Conclusion
Overall, the MacBook Air M2 is an impressive laptop with outstanding performance, a beautiful display, and a sleek design. It's an excellent choice for anyone looking for a powerful portable laptop that can handle demanding tasks.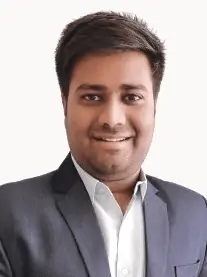 Mohit Patel (Founder & CEO)
Mohit Patel is a part-time blogger and CEO at NeutralX Corp (WiseCatcher's Parent Company). He is also an M&A Intermediary and the CEO of InstaFlip. He worked with thousands of business owners who own Content Sites, e-Commerce Businesses, SaaS Businesses, Marketplace, and Advertising networks. Mohit knows precisely what kind of content readers are looking for before making any buying decision whether it is a SaaS tool, a physical product, or a product comparison.