Nvidia GeForce GTX 1660: Meet the "King of 1080p Gaming"
WiseCatcher is supported by its readers and we earn a commission if you buy through our affiliate links at no extra cost. Read the full affiliate disclosure in our privacy policy.
WiseCatcher is supported by its readers. You can find full affiliate disclosure in our privacy policy.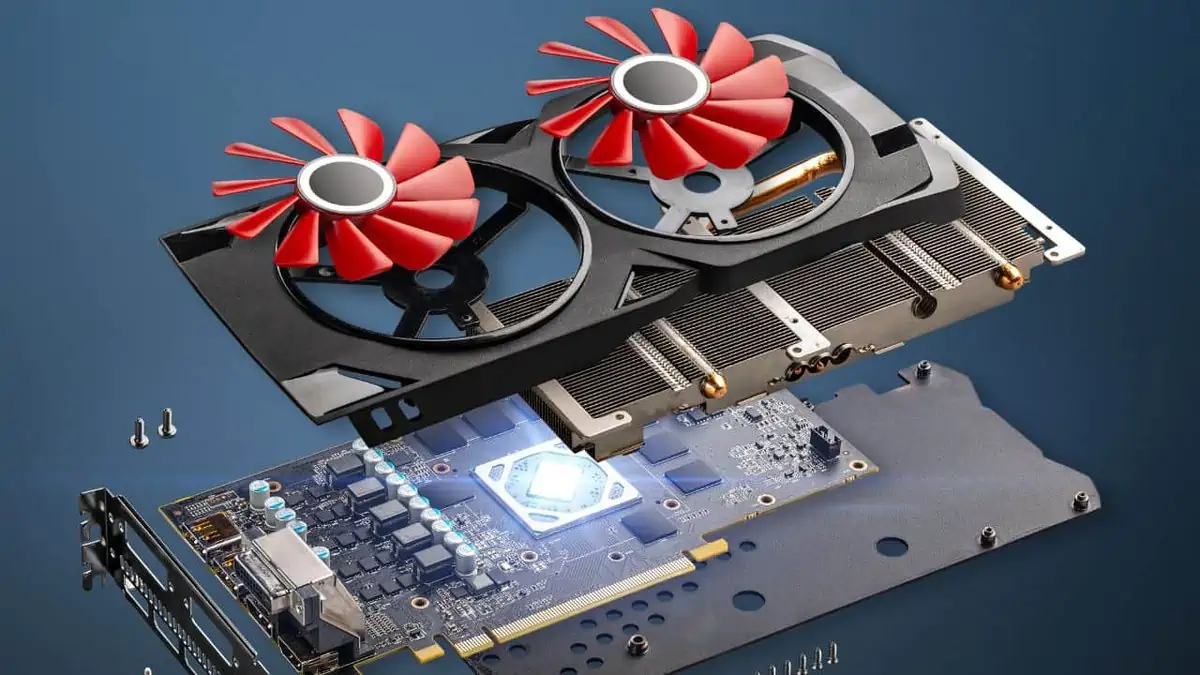 The new Nvidia GeForce GTX 1660 graphics card is the latest in Nvidia's Turing lineup of graphics cards, and it's a trendy option when searching for the "best graphics card."
GeForce GTX 1660 we recently reviewed, is a great graphics card for the price. It provides semi-enthusiast GPU performance and substantially improves over the GTX 1050Ti while costing less too.
With its less than $300 price tag and "King of 1080p Gaming" pedigree, it's no wonder why so many are interested in this card.
But where does this card fit into the video gaming landscape? Most importantly, who should buy a GeForce GTX 1660?
You see, there are a lot of confusing marketing messages in the GPU space. It can be hard to know what graphics card to buy.
We put this Nvidia GeForce GTX 1660 review guide together because we want you to be armed with the facts to make an informed decision.
Let's first start with Nvidia GeForce 1660 specs.
Specifications of Nvidia GeForce GTX 1660
| SPECS | SUMMARY |
| --- | --- |
| Brand | ZOTAC |
| Chipset Brand | NVIDIA |
| RAM Size | 6GB GDDR5 |
| Memory Speed | 1785 MHz |
| Memory Clock | 8.0 GBPS |
| CUDA Cores | 1408 |
| Bus Width | ‎192-bit |
Disclosure: WiseCatcher.com is a participant in the Amazon Associates Program, and when you buy through our affiliate links, we get a small commission. You can read our affiliate disclosure in our privacy policy.
Features of the GeForce GTX 1660 Graphics Card
The NVIDIA GeForce GTX 1660 is based on the Turing GPU architecture, which is expected to deliver a modest performance boost over Pascal. It features 6GB of GDDR5 memory paired with a 192-bit memory bus with a boost clock frequency of 1,785MHz.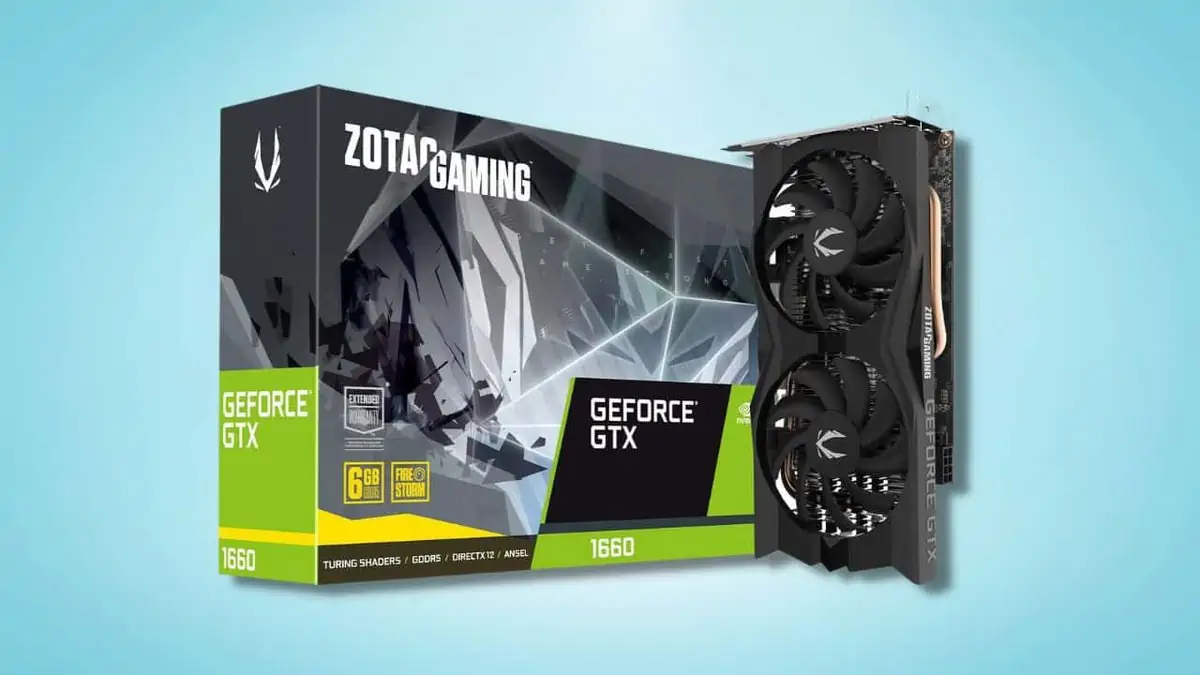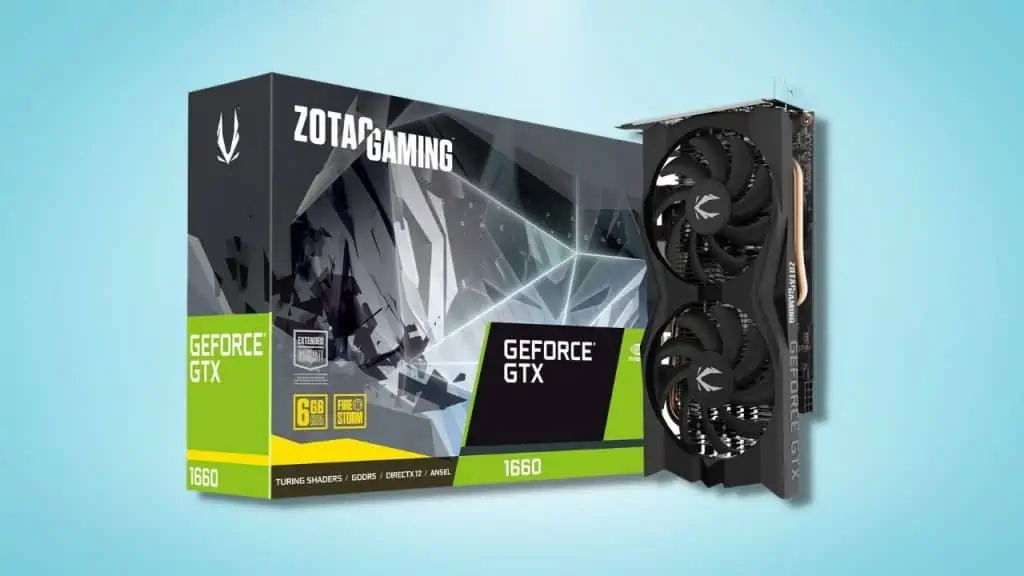 Here are the best features of GeForce GTX 1660:
Let's look at the highlights of each of the above features one by one.
Super compact
GeForce GTX 1660 is a super compact 8.5-inch graphics card that fits 99% of systems. It is designed for small form factor gaming PCs.

The card has been around since January 2019 and has an excellent performance in 1080p and 1440p. It offers good performance at a low price, which makes it an excellent choice for budget gamers.
4K, VR, and HDR ready
The GeForce GTX 1660 is a fast, affordable GPU for 4K gaming, VR, and DirectX 12. It has a dual slot and is 4k/ HDR/ VR ready.
It supports windows 10 / 7 64-bit and Linux 64-bit Operating systems.
All-new Firestorm
Introducing the all-new ZOTAC Gaming Firestorm. A newly designed software with an intuitive, streamlined user interface so you can quickly and easily get in and out.
Fine-tune your graphics card with enhanced intelligence, adjust the Spectra lighting, or monitor hardware status with the new Firestorm utility.
Nvidia Turing Architecture
The GeForce GTX 1660 is a fast, affordable GPU aimed at 1080p and 1440p gamers. It's based on the Turing architecture, which offers performance improvements over its predecessor from 2018, the GeForce RTX 2060.
The GTX 1660 also supports ray tracing technology and has been designed to deliver high frame rates in popular esports titles such as Fortnite and PUBG.
And if you're planning to upgrade to a 4K monitor or want to use your current display with a new GPU, the GTX 1660 will be able to handle it thanks to its support for HDR10 and Dolby Vision standards.
NVIDIA G-SYNC compatible
NVIDIA G-SYNC technology is a revolutionary approach to display refresh rates, which minimizes display stutter and input lag.
This technology keeps images looking crisp and smooth and has fast response times, so there's no lag while enjoying the latest blockbuster.
Game Ready Drivers
The GeForce GTX 1660 comes with Game Ready Drivers, just like our other products. Game Ready Drivers aims to provide you the best possible gaming experience.
Based on its specifications alone, we're talking about roughly 15% higher performance across the board for this new card.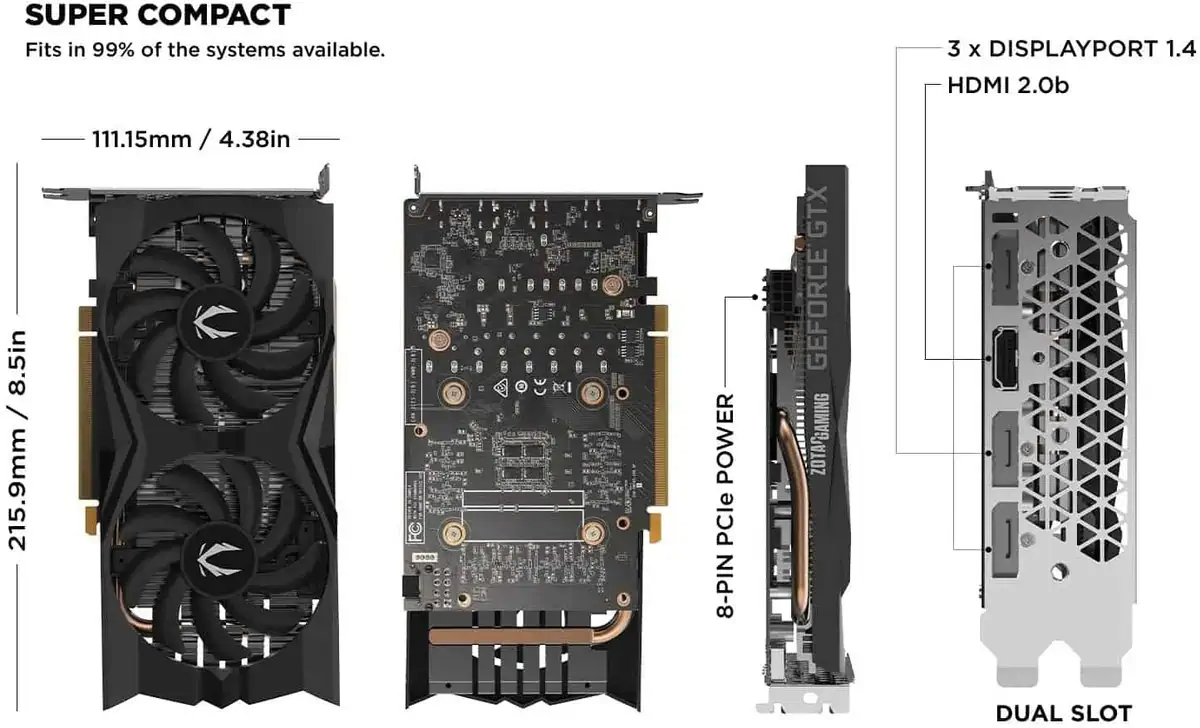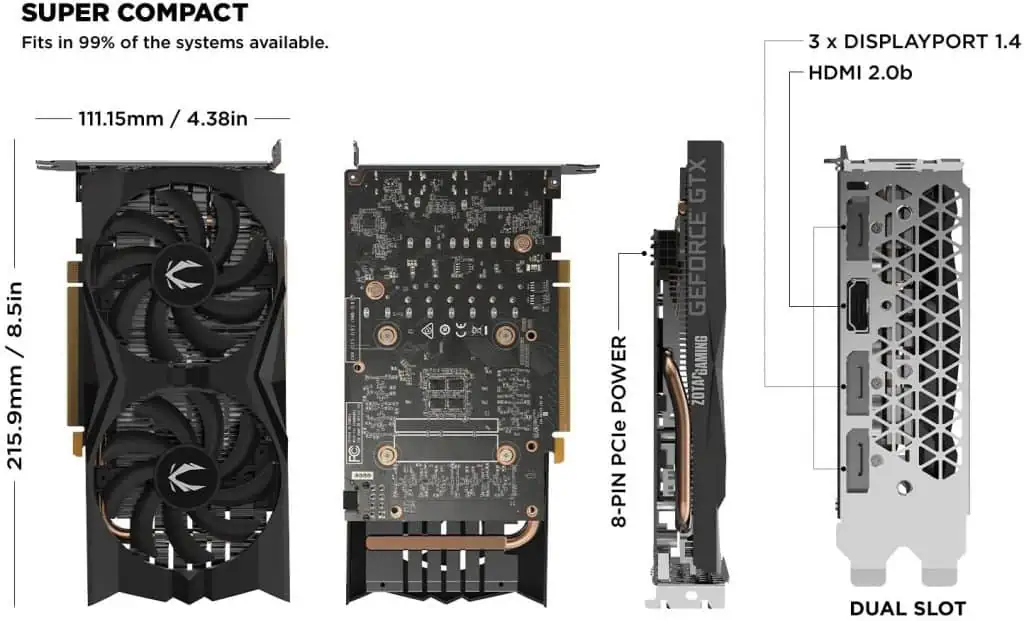 Nvidia GeForce GTX 1660 Benchmark Scores
The GTX 1660 is an alternative to the GTX 1060 and a clear upgrade from the GTX 1050 Ti. It's also faster than AMD's previous-generation Radeon RX 590, which cost around $270 at launch.
The GeForce GTX 1650 was quite fast for its price, but it wasn't much faster than Polaris—and it was slower than last year's GTX 1550.
The new GeForce RTX 2060 Super is on par with the RTX 2070 in some games, but that card costs $500!
So if you're looking for something between those two models (or want something cheaper), we recommend going with Nvidia's new GTX 1660.
Our Verdict on GeForce GTX 1660
It's the new king of 1080p gaming and a great value option. It's got enough horsepower to handle Twitch or YouTube at high quality, but you might want something faster if you're playing games with demanding video settings.
The GTX 1660 also has enough RAM to handle memory-intensive tasks like video editing or RAW photo editing.
If you're on a budget and can't afford high-end graphics cards like GeForce RTX 3070 or GeForce RTX 3080 Ti, this GPU will be right up your alley.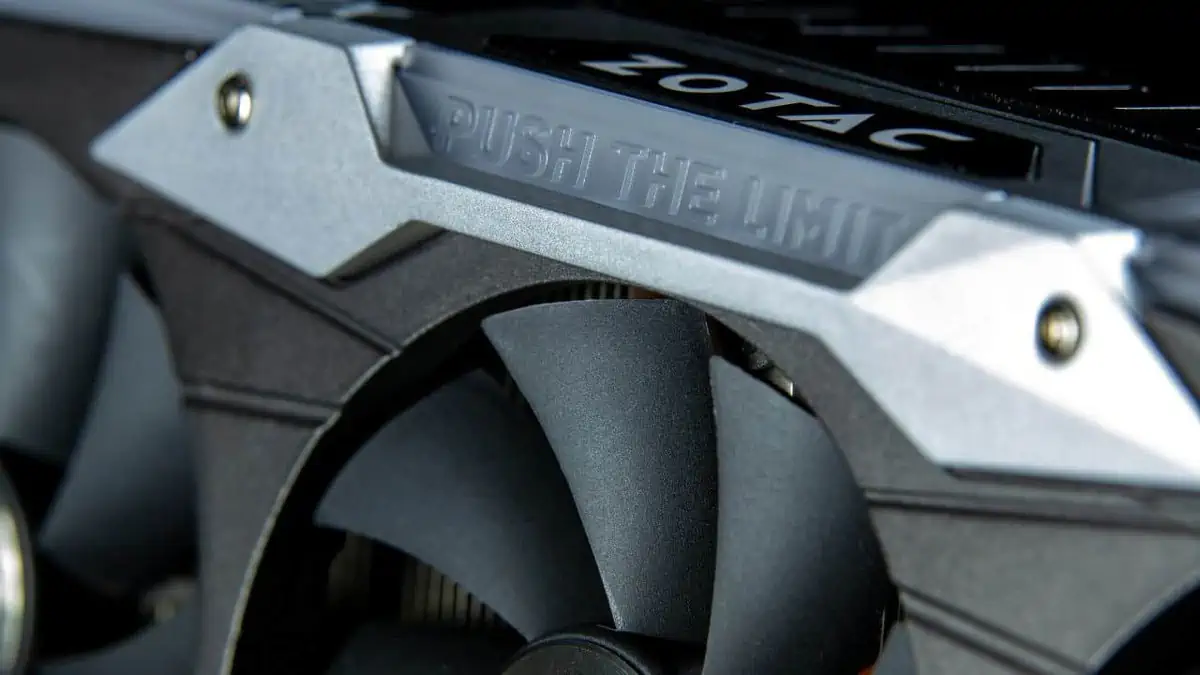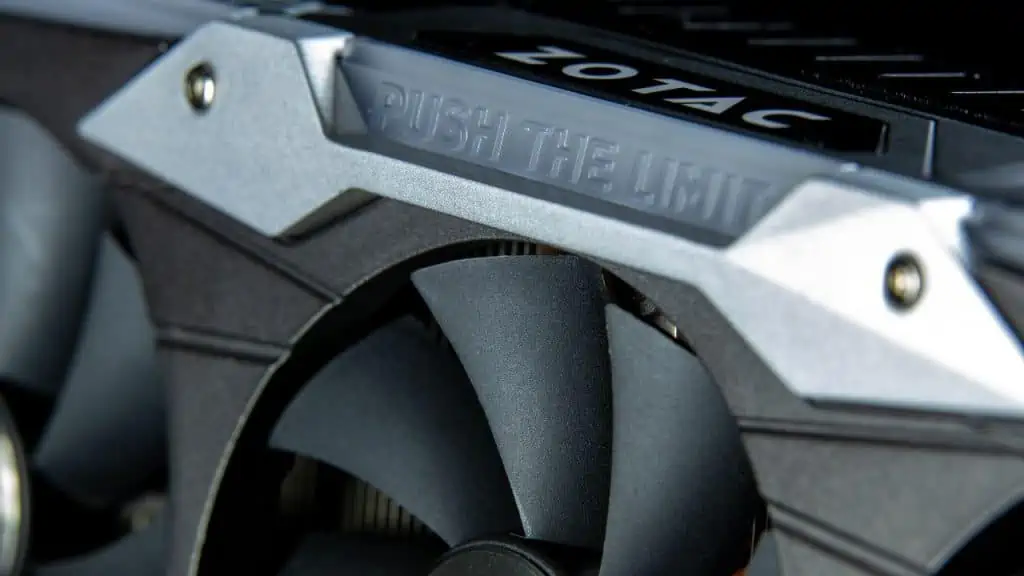 If you turn down some graphics settings, you can play all the latest games at 1080p resolution and even at 4K.
Its power will likely last long enough to keep playing on par with newer technologies like ray tracing in 2020 or 2021 (or whenever Nvidia releases them).
The GeForce GTX 1660 is the best 1080p graphics card and the best 1080p gaming graphics card for the money.
Frequently Asked Questions (FAQs)
Let's look at the few FAQs related to GeForce GTX 1660.
Is GeForce GTX 1660 good for gaming?
The GeForce GTX 1660 is a solid option if you're looking to upgrade to a card that can play modern games at high settings at 1080p. The GeForce GTX 1660 is a gaming graphics card based on the Turing architecture.
u003cbru003eWhy is Nvidia GeForce GTX 1660 so popular?
The Nvidia GeForce GTX 1660 is one of the most popular graphics cards because it delivers impressive power with great value for gamers of all levels. It provides a perfect balance of performance and power efficiency, making it ideal for your gaming ambitions and general computing needs.
u003cbru003eIs GTX 1660 a super powerful graphics card?
The GTX 1660 is a mid-range powerful graphics card, sitting below the GTX 1660 Ti and above the GTX 1060. GTX 1660 performs well against other graphics cards in its price range and can handle most games at 1080p resolution with high frame rates.
u003cbru003eIs Nvidia GeForce GTX 1660 Super VR Ready?
Nvidia claims that the GeForce GTX 1660 Super is VR Ready. However, VR Ready only meets some minimum requirements for PC-based virtual reality experiences. Instead, it means that the graphics card has been tested to work with a specific set of hardware configurations (including but not limited to display resolution).
Conclusion
After looking at the GeForce GTX 1660 and its performance, it's clear that it could be the best option for 1080p gaming.
The Nvidia GeForce RTX line of graphics cards offers better performance at higher resolutions, but it's expensive, so if you're looking for a deal, this card is the best for the price.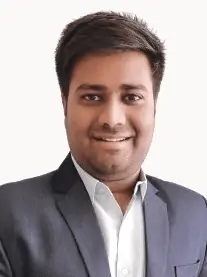 Mohit Patel (Founder & CEO)
Mohit Patel is a part-time blogger and CEO at NeutralX Corp (WiseCatcher's Parent Company). He is also an M&A Intermediary and the CEO of InstaFlip. He worked with thousands of business owners who own Content Sites, e-Commerce Businesses, SaaS Businesses, Marketplace, and Advertising networks. Mohit knows precisely what kind of content readers are looking for before making any buying decision whether it is a SaaS tool, a physical product, or a product comparison.