NVIDIA GeForce RTX 3080 Ti: Is the RTX 3080 Ti Card for You?
WiseCatcher is supported by its readers and we earn a commission if you buy through our affiliate links at no extra cost. Read the full affiliate disclosure in our privacy policy.
WiseCatcher is supported by its readers. You can find full affiliate disclosure in our privacy policy.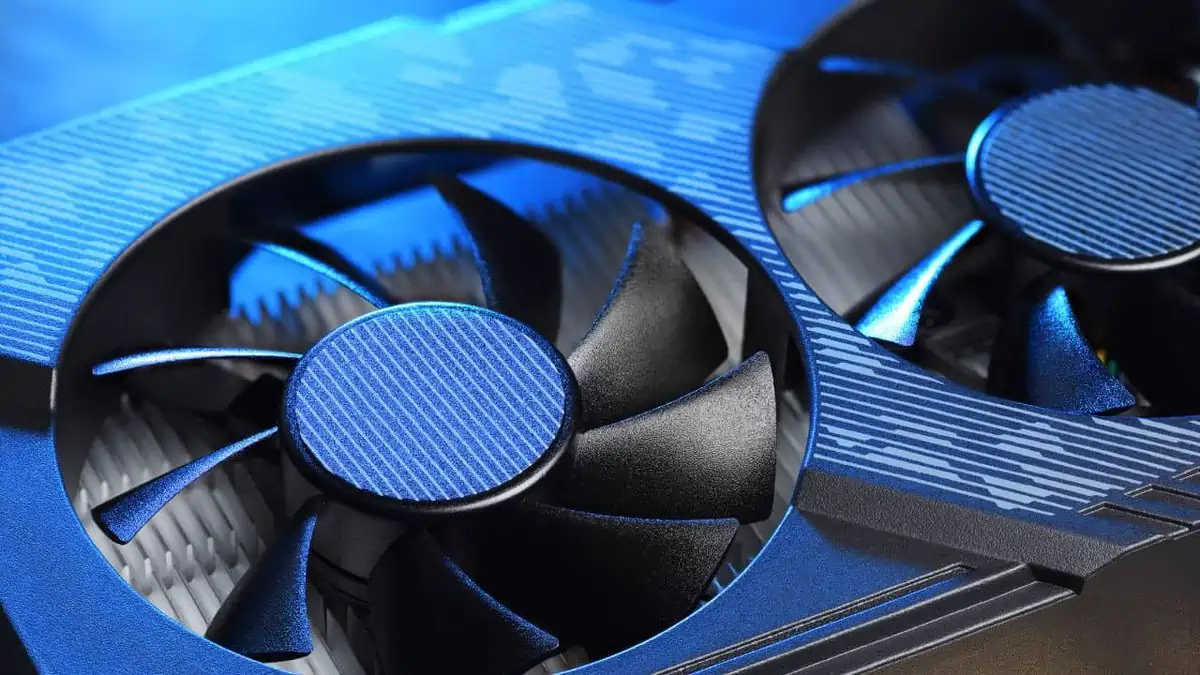 GPUs have always been a vital part of the PC gaming community. While the CPU might be leading overall performance, it's always the GPU that handles all of the pretty visuals, physics, and graphics.
Recently I decided to update my video card. I've been running an Nvidia GeForce GTX 1660 (check review) for around three years and was interested in bumping up to an RTX 3070. But after researching the cards, I ended up trying NVIDIA's new GeForce RTX 30 series flagship video card, the NVIDIA GeForce RTX 3080 Ti.
The card can have fantastic real-time ray tracing effects, but the question is: does it have performance chops for gamers?
I've been reviewing technology for a while now. I use the term "a while" loosely since I'm pretty new here in the grand scheme of things. But long enough to have a decent idea of what can sometimes go wrong when reviewing technology.
You'll read my NVIDIA GeForce RTX 3080 Ti review below to see the difference between a fake review and an honest opinion based on hard facts and results.
NVIDIA calls this new graphics card the best gaming graphics card ever made, but that statement is subjective to what you're looking for.
Is the RTX 3080 Ti the best-performing card? Does it have the right mix of cooling and quiet performance, enough memory, fast enough memory bandwidth, and a good selection of ports?
Let's find out and jump into the specs and features of the new NVIDIA GeForce RTX 3080 Ti.
What is the GeForce RTX 3080 Ti?
The GeForce RTX 3080 Ti is NVIDIA's RTX line's most powerful graphics card. It is a successor to the GeForce GTX 2080 Ti and was released in March 2019 by NVIDIA. The RTX 3080 Ti features 10,240 CUDA cores, up to 50% more than the previous generation of GPUs from NVIDIA.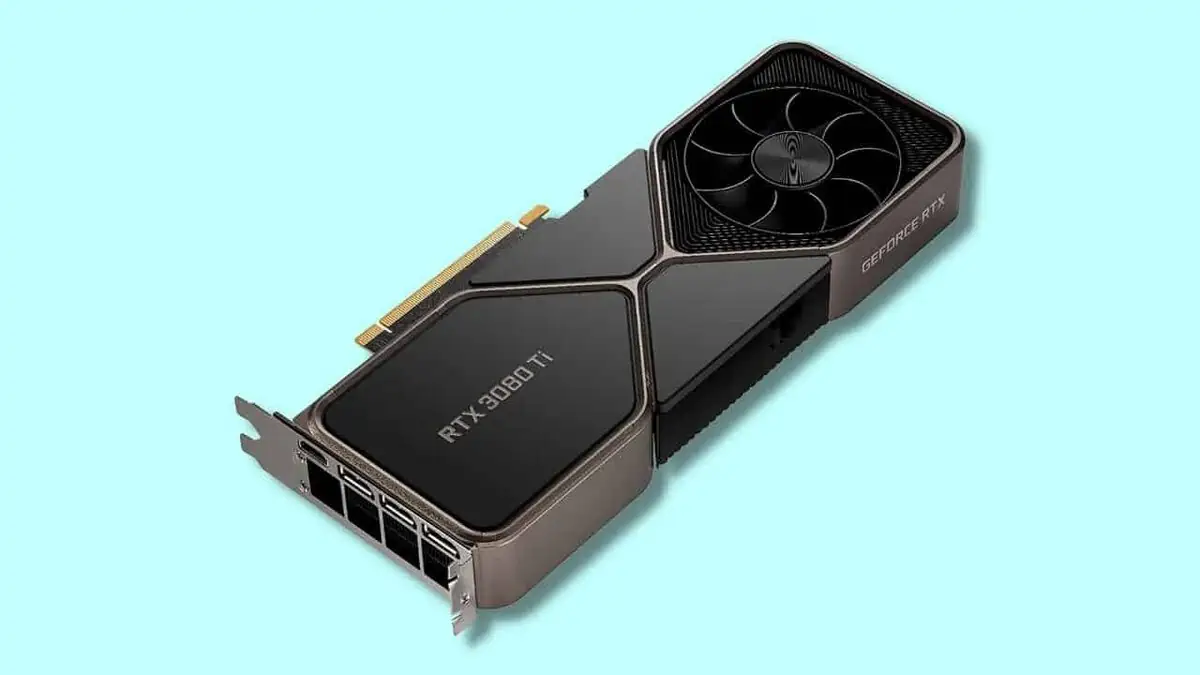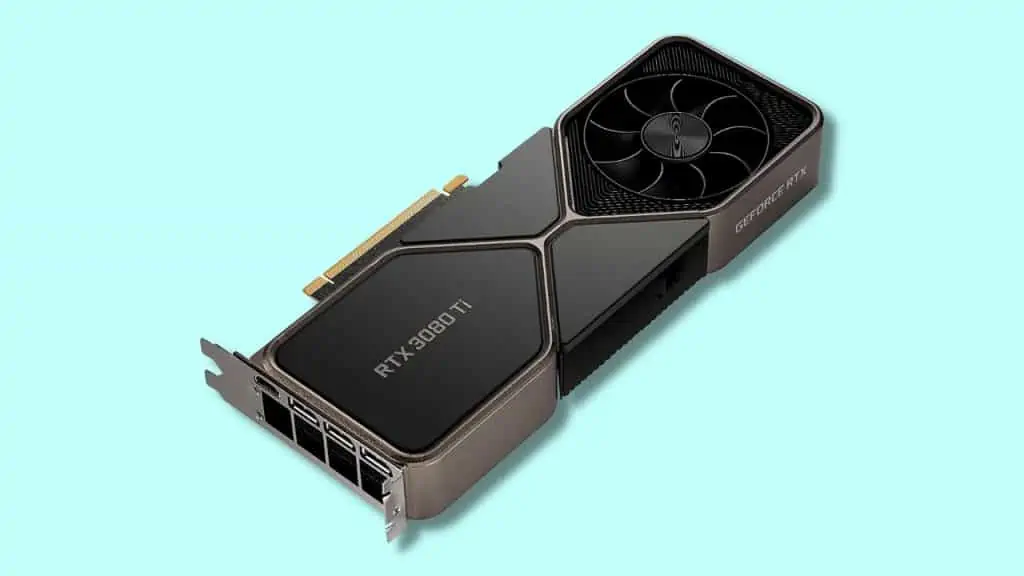 It's been a while since we've seen a new graphics card from NVIDIA. It was only last year when the GeForce RTX 3080 Ti was released and blew away all expectations of what anyone thought was possible.
With the release of the GeForce RTX 3080 Ti, NVIDIA has once again raised the bar for gaming performance by delivering even more performance at lower prices than ever before.
So what makes this card so unique? How does it compare to previous generation GPUs like the GTX 1080 Ti? And most importantly—what games can you play on it?
We'll answer all these questions in this article so you can better understand precisely why this new card will change everything about how we play games.
Specifications of GeForce RTX 3080 Ti
| SPECS | SUMMARY |
| --- | --- |
| Brand | Geforce |
| Graphics Coprocessor | NVIDIA GeForce RTX 3080 Ti |
| RAM Size | 12GB GDDR6X |
| Boost Clock (GHz) | 1.66 |
| Memory Bandwidth | 912.4 GB/s |
| CUDA Cores | 10,240 |
| Ray Tracing Cores | 80 |
| Bus Width | ‎384-bit |
5 Reasons You Should Upgrade to an NVIDIA GeForce RTX 3080 Ti
Here are five reasons why you should move to an NVIDIA GeForce RTX 3080 Ti graphics card:
1. It supports real-time Ray Tracing
NVIDIA GeForce RTX 3080 Ti 12 GB supports real-time ray tracing. Ray Tracing is a new feature in the RTX 20 series of GPUs. Ray Tracing is a way to simulate light in games, and it's used in games like Battlefield V, Metro Exodus, and Shadow of the Tomb Raider.
Ray Tracing can be thought of as a more realistic way for light to behave in games, rather than being blocked by objects like walls or trees (as it does today); with Ray Tracing, an object casts shadows on other things as well as reflects light from its environment.
2. It's Crazy Powerful
RTX 3080 Ti is a powerful graphics card based on the Turing architecture. It was designed for gamers who demand top-notch performance and features to play the latest games at high resolutions.
It also supports NVIDIA's ray tracing technology and DLSS (Deep Learning Super Sampling), which can help improve the quality of games or even bring new life to older titles.
The RTX 3080 Ti has 10,240 CUDA cores, which is a 20% increase compared to its predecessor; the RTX 3080 gives you more power and makes it more future-proof.
It should be able to handle any upcoming game with ease. If you're looking for a powerful GPU that will last you years, this is one we recommend considering.
GeForce RTX 3080 Ti is the fastest gaming graphics card we've ever seen, but it's also one of the most expensive.
If you're searching for a more affordable option or want to try out some ray tracing goodness on a smaller scale, the GeForce GTX 1660 is a solid choice.
3. AI-Accelerated Gameplay
The NVIDIA GeForce RTX 3080 Ti has a new feature called AI-accelerated gameplay, which harnesses AI's power to improve your game's performance.
Using artificial intelligence, GeForce RTX can help you achieve higher frames per second and graphics settings than ever before while also ensuring that your graphics settings are high enough to make games look as realistic as possible.
4. NVIDIA DLSS 2.0
NVIDIA DLSS 2.0 is a new feature of the Turing architecture, and it's a game-changing technology for gaming.
DLSS stands for "Deep Learning Super Sampling," and it's a deep learning-based rendering technique that applies artificial intelligence to improve image quality in games by supplementing existing anti-aliasing techniques.
DLSS is an improvement over Tensor Cores in that it doesn't require as much overhead or power consumption — but the results are pretty much on par with those seen from the previous generation GeForce RTX cards like the RTX 2080 Ti (and sometimes even better).
5. 4K Gaming
4K gaming is the future of gaming. Although most gamers don't realize it, 4K monitors are quickly becoming the norm for high-end systems; after all, once you've tried them, you'll never want to go back.
The reason for this is simple: 4K provides a far better experience than 1080p or 1440p resolutions. RTX 3080 Ti will give uncompromised image quality and an incredible visual experience while playing your favorite games.
Disclosure: WiseCatcher.com is a participant in the Amazon Associates Program, and when you buy through our affiliate links, we get a small commission. You can read our affiliate disclosure in our privacy policy.
How does the RTX 3080 Ti compare to other GPUs?
The RTX 3080 Ti is the latest generation of graphics cards from Nvidia. It's faster than the RTX 2080 Ti and quicker than its predecessor, the GeForce RTX 3080.
That doesn't mean that you should go out and buy one just yet, though—there are several factors to consider when deciding whether this card is right for you.
First off, let's look at how much they cost:
The NVIDIA GeForce RTX 2080 Ti FE (11GB) GDDR6 352-bit with 4352 CUDA cores retails at $1200 at Amazon.
Nvidia GeForce GTX 1660 (6GB) GDDR5 192-bit with 1408 CUDA cores retails at $232.83 at Amazon.
What's New in the RTX 3080 Ti?
The new RTX 3080 Ti has a new GPU architecture with Turing, which is NVIDIA's current flagship architecture. It also comes with its next-gen memory architecture, called GDDR6X. The display block has been reworked to better support 4K displays and beyond.
Finally, there's a new NVLink connector that allows for much higher bandwidth between GPUs than ever before to boost performance through multi-GPU setups or for scaling up single-GPU rendering tasks into multiple GPUs running in parallel.
What Games can I Play on it?
Ray tracing is an essential feature of the new RTX series and will be one of the most divisive. Even if you have a high-end computer, only a handful of games support ray tracing (and, at times, not even that many).
So far, Ubisoft has confirmed Assassin's Creed Odyssey and Tom Clancy's The Division 2 will offer ray-traced graphics. Battlefield V is also said to support some form of ray tracing in its final release as well.
But what about other titles? Do Turing GPUs support them? Here's an overview:
Our Verdict on GeForce RTX 3080 Ti
The NVIDIA Geforce RTX 3080 Ti is a powerful GPU that can easily handle 4K gaming and VR gaming. It is an excellent upgrade for any gamer who wants to play at the highest resolution possible.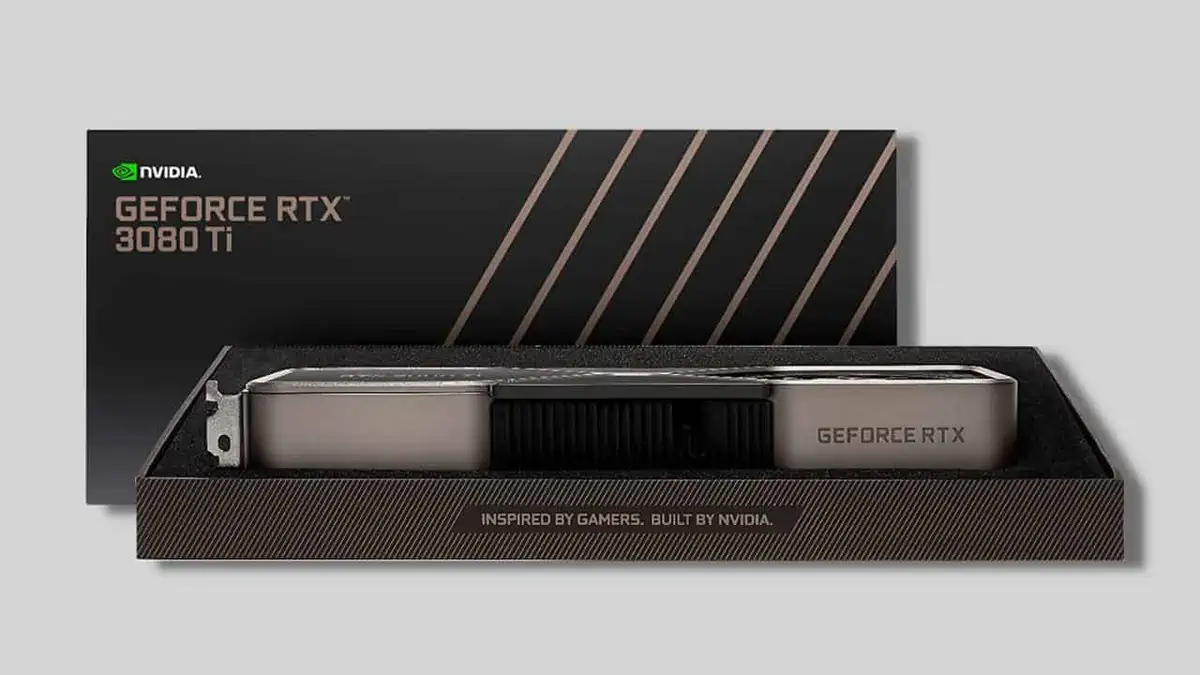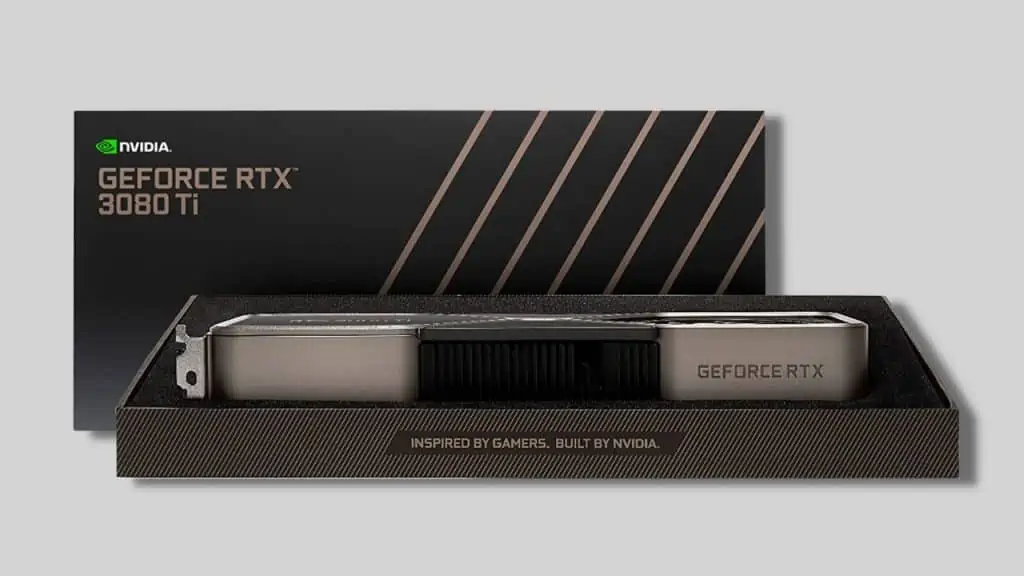 Reviews say that it performs better than its predecessors when used in SLI configurations as well, which means you can expect even better performance if you pair two of these GPUs together in your computer.
The new Turing architecture allows NVIDIA to offer ray tracing capabilities in real-time with this graphics card, meaning that games will look better than ever before thanks to realistic lighting effects like shadows and reflections being rendered on screen.
Frequently Asked Questions (FAQs)
Let's cover a few crucial FAQs related to NVIDIA Geforce RTX 3080 Ti.
How much does the GeForce RTX 3080 Ti cost?
The RTX 3080 Ti costs around $1,119, but sometimes the price fluctuates based on supply and demand, so it could be even more expensive than that at times. The RTX 3080 Ti is the top-of-the-line graphics card in Nvidia's RTX series. It's costly, but it features some of the most powerful graphics chips on the planet. It's also a good choice if you want to build a high-end gaming PC.
u003cbru003eWhat is the difference between GeForce RTX 3080 and 3080 Ti?
RTX 3080 and RTX 3080 Ti are two high-end graphics cards from Nvidia, but they have some differences. GeForce RTX 3080 Ti features 10,240 CUDA cores running at 1.66 GHz — up from 8,704 CUDA cores on RTX 3080 with a base clock of 1.71 GHz. RTX 3080 Ti packs 12GB GDDR6X memory clocked at 912.4 GB/s over a 384-bit bus interface.
u003cbru003eIs the RTX 3080 Ti a good Graphics Card?
The GeForce RTX 3080 Ti is a high-end video card designed for gaming at 4K resolution. It's based on Nvidia's u0022Turingu0022 graphics processing unit architecture that offers real-time ray tracing and artificial intelligence features for improved visual quality.
u003cbru003eCan I use GeForce 3080 Ti for Mining?
Yes, you can use GeForce 3080 Ti for mining. Mining on a 3080 Ti is a great experience, it is a compelling card, and you can mine many cryptocurrencies with it. It has 12GB GDDR6X memory, which you can use for mining Zcash, Ethereum, and other similar cryptocurrencies.
Conclusion
The Nvidia GeForce RTX 3080 Ti is a great graphics card that offers a lot of performance improvements over previous generations. It is excellent value for the money and will handle almost any game or professional application you can throw.
This card will be handy for gamers who want to take advantage of ray tracing, but it also works well for professionals who need a good performance from their machines.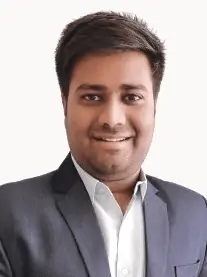 Mohit Patel (Founder & CEO)
Mohit Patel is a part-time blogger and CEO at NeutralX Corp (WiseCatcher's Parent Company). He is also an M&A Intermediary and the CEO of InstaFlip. He worked with thousands of business owners who own Content Sites, e-Commerce Businesses, SaaS Businesses, Marketplace, and Advertising networks. Mohit knows precisely what kind of content readers are looking for before making any buying decision whether it is a SaaS tool, a physical product, or a product comparison.