Top 7 Best Macbook Pro Alternatives in 2023 (Ranked & Reviewed)
WiseCatcher is supported by its readers and we earn a commission if you buy through our affiliate links at no extra cost. Read the full affiliate disclosure in our privacy policy.
WiseCatcher is supported by its readers. You can find full affiliate disclosure in our privacy policy.
There's no doubt that the Macbook Pro is a powerful machine. However, it's a bit expensive, and not everyone can afford it.
Students and working professionals often need something more affordable with lots of power, so I've decided to make this list of the best Macbook Pro alternatives in the market in 2023.
There are plenty of Macbook pro alternatives for students, professionals, and anyone with a limited budget, but it takes time to do the proper research and find the right ones.
This article looks at the best Macbook pro alternatives and where to buy them. Let's get started!
You must also read our detailed review of the MacBook Air M2 if you're an Apple products lover.
7 Best Macbook Pro Alternatives You Can Buy
Here is a list of the top 7 laptops which you can buy instead of going for a Macbook Pro:
1. Lenovo Ideapad 720s-15
The Lenovo Ideapad 720s-15 is a premium laptop designed for portability and high performance. The design of this laptop is very sleek and modern, with an aluminum finish that looks awesome in any office or home environment.
The screen size is 15.6 inches with a UHD IPS display and a resolution of 3840 x 2160. Powered by an Intel Core i7-7700HQ processor and 16GB of RAM, this laptop delivers powerful performance in all applications and multitasking.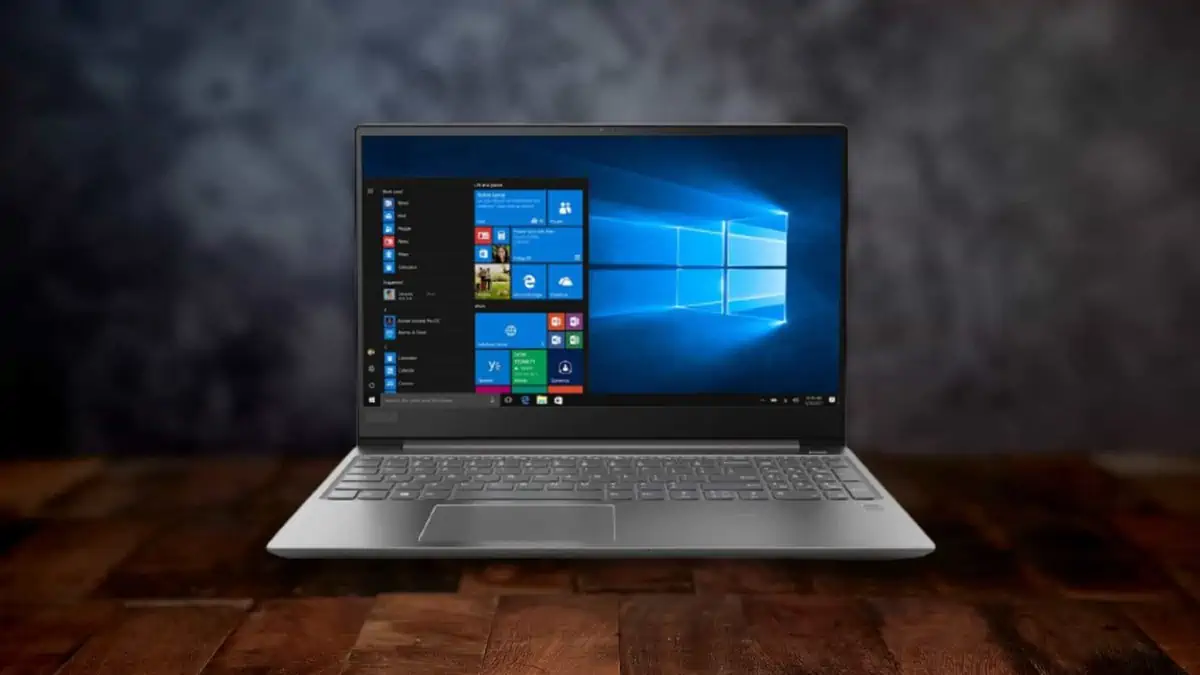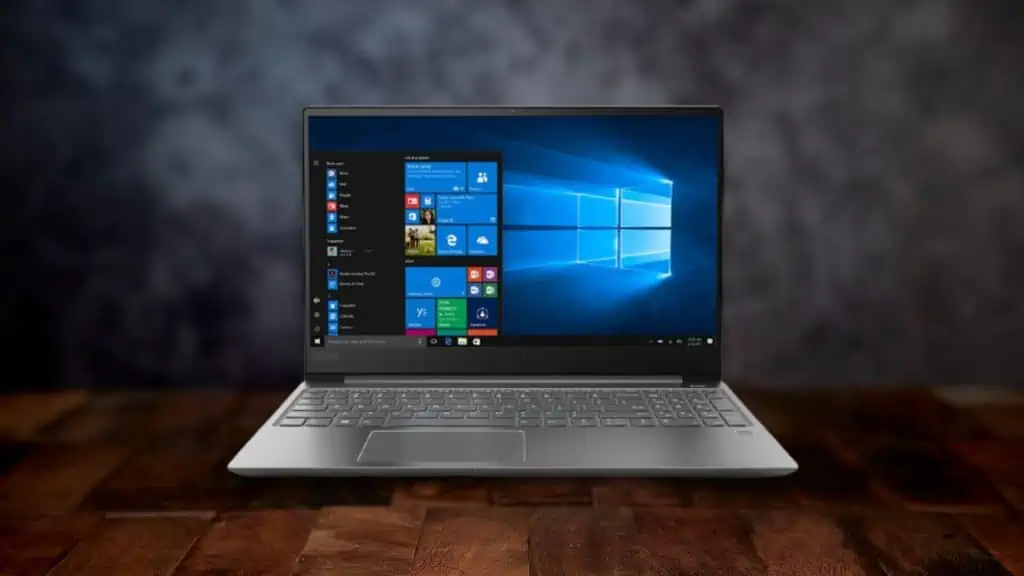 You can store your data in its 512GB SSD drive and enjoy fast boot times and shorter application load times.
Disclosure: WiseCatcher.com is a participant in the Amazon Associates Program, and when you buy through our affiliate links, we get a small commission. You can read our affiliate disclosure in our privacy policy.
The Lenovo Ideapad 720s-15 is an outstanding budget laptop that doesn't break the bank. It's one of the top recommendations from our end if you're searching for a good Macbook pro alternative.
You can read our detailed Lenovo Ideapad 720s-15 Review to know everything about it.
2. ASUS ZenBook Duo
ASUS ZenBook Duo is a laptop with 14 inches Full HD 300 nits NanoEdge touchscreen glossy main display.
The laptop has the latest 11th generation Intel Core i7-1195G7 Processor 3.0GHz (Up to 4.8GHz, four cores, 12M Cache) with Discrete NVIDIA GeForce MX450 graphics.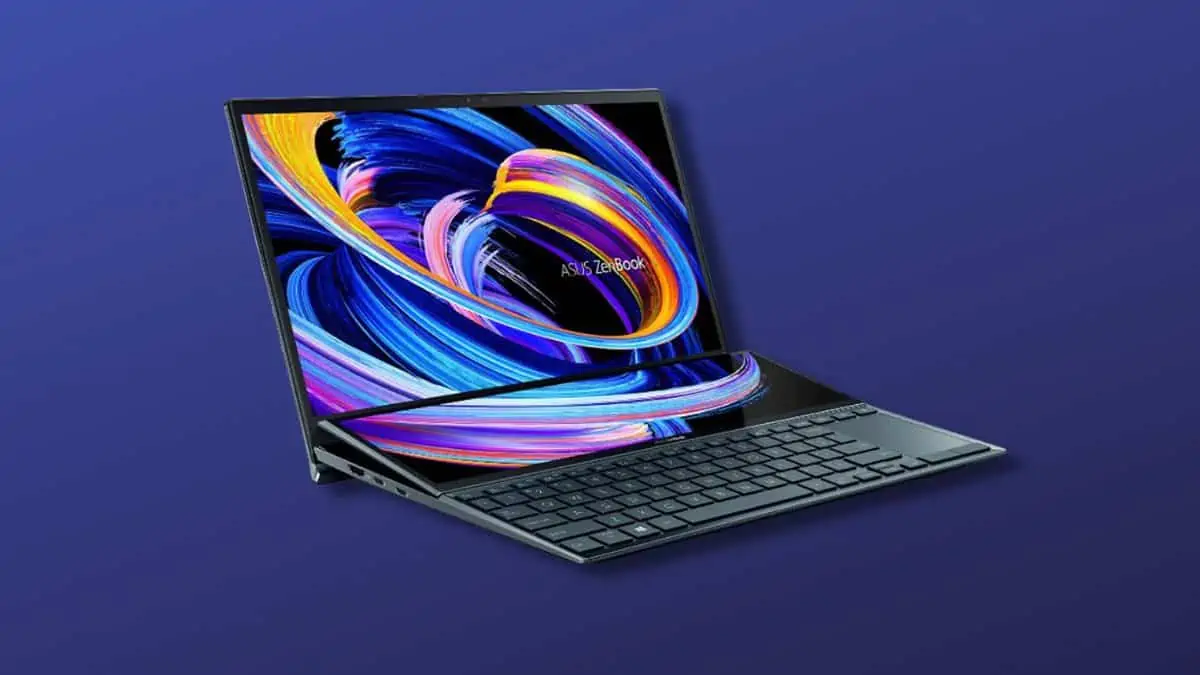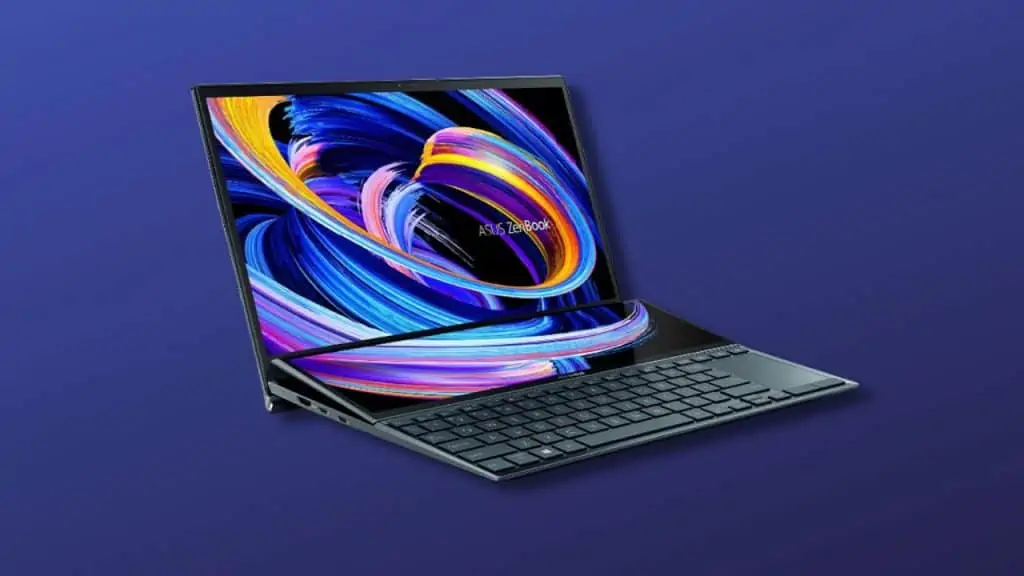 It has 16GB RAM, Windows 11 Pro, and 1TB SSD. 12.6-inch matte touchscreen, giving you endless ways to optimize your multitasking experience by extending the screen or splitting windows and apps on both displays
It also comes with two USB 3.1 ports, one USB-C port, and an HDMI port. Another amazing Macbook pro alternative.
3. Dell XPS 13 9310
Dell XPS 13 9310 is an amazing laptop and it's 100% worth the price. It has a great screen, a fast SSD, and a good keyboard.
XPS 13 9310 laptop is an excellent choice for anyone on the lookout for a high-end, ultra-portable laptop. It sports a beautiful design, powerful specifications, and a crisp display.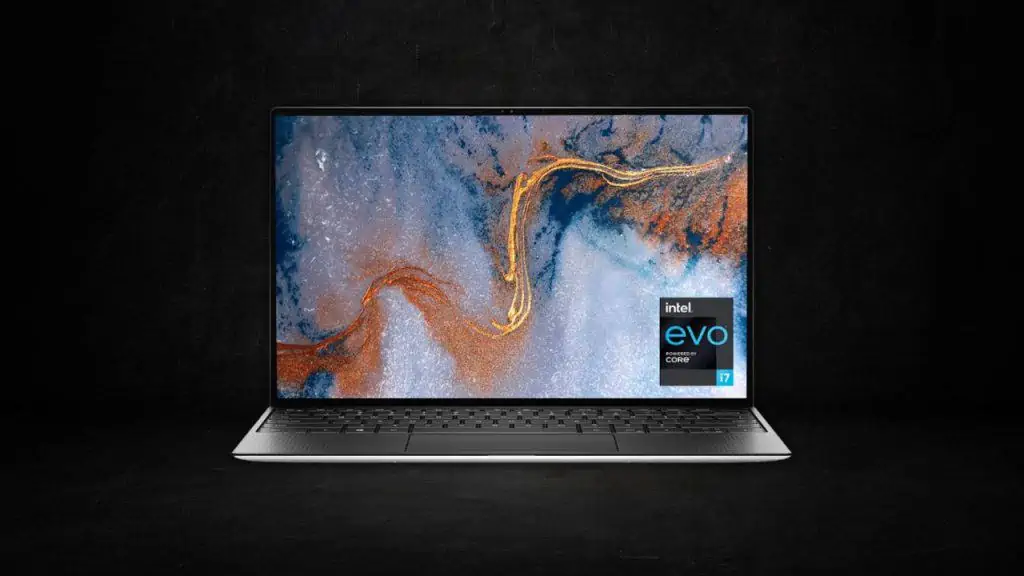 It has Windows 10 Pro OS, 11th Gen Intel Core i7 Processor (12MB Cache, up to 4.8 GHz), 16GB RAM, 512GB SSD storage, and 13.4-inch FHD (1920 x 1200) InfinityEdge Touch Anti-Reflective 500-Nit Display.
The Dell XPS 13 9310 has a great display, a beautiful design, and long battery life. It's not cheap, but it's worth paying extra for this premium laptop.
4. Razer Book 13
Razer Book 13 is a gaming laptop that focuses on portability and security. The Razer Book 13's sleek, lightweight design makes it perfect for mobility.
The 4K touch display with ultra-thin bezels and strong CNC aluminum unibody construction makes it durable enough to handle daily use.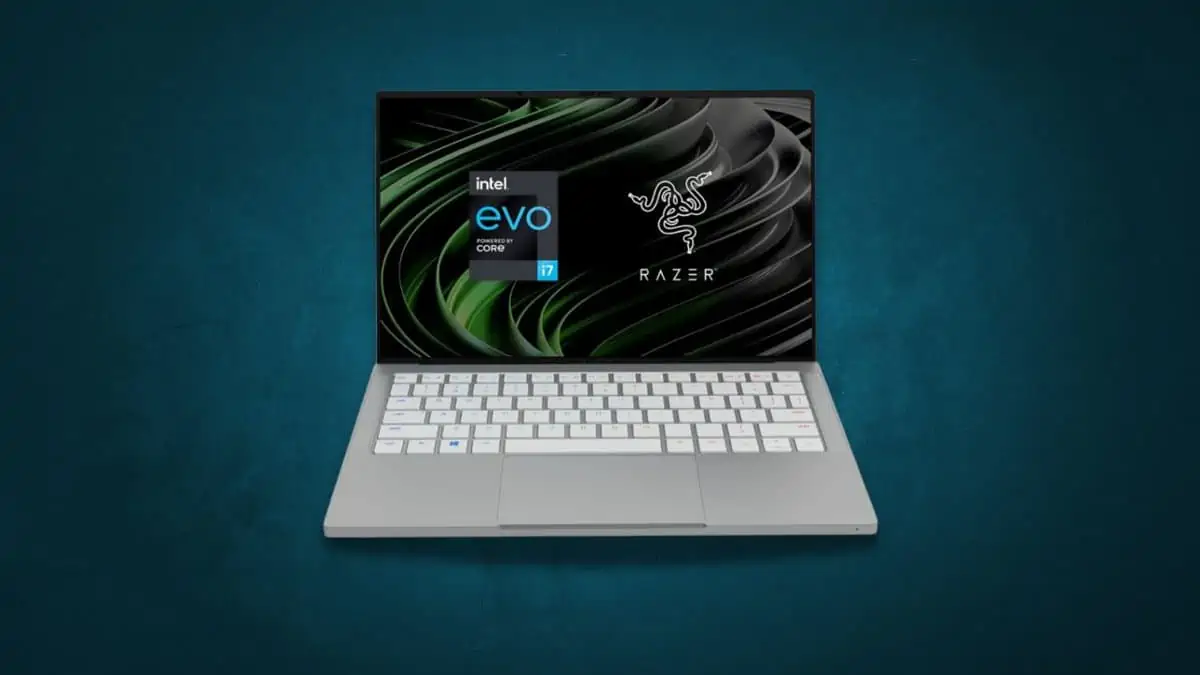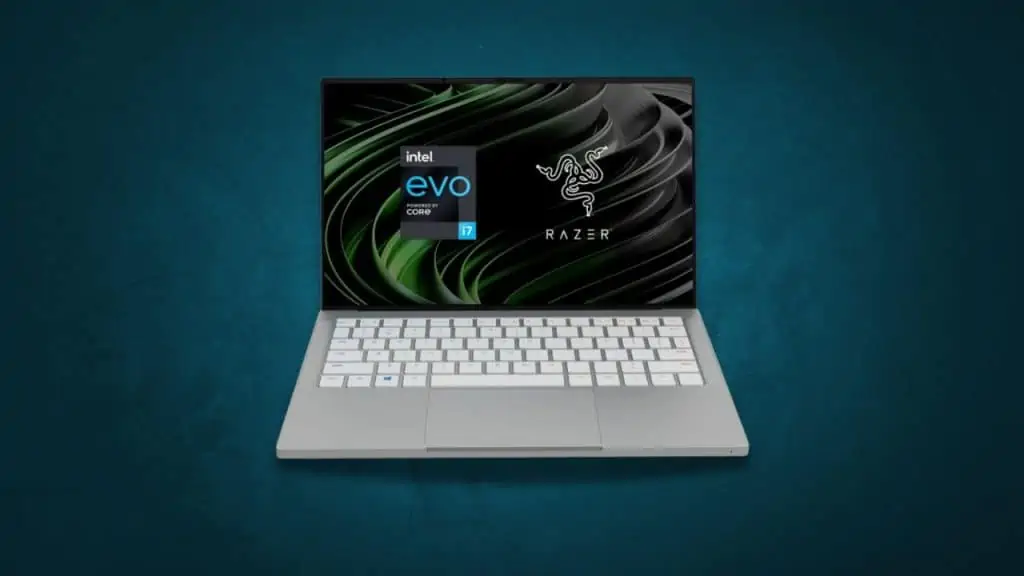 The Intel Core i7 processor gives you the power to revolutionize workflows, speed up processes, and enhance collaboration.
5. Asus 2-in-1 Q535
The Asus 2-in-1 Q535 is lightweight, has a long battery life, and runs quietly. Asus Q535 is a 15.6″ 4K Ultra HD Touch-Screen display.
It has an Intel Core i7 processor, 16 GB of RAM, 256GB SSD, and a 2 TB hard drive. The Asus 4k 2-in-1 laptop is available in Gun Metal Gray color.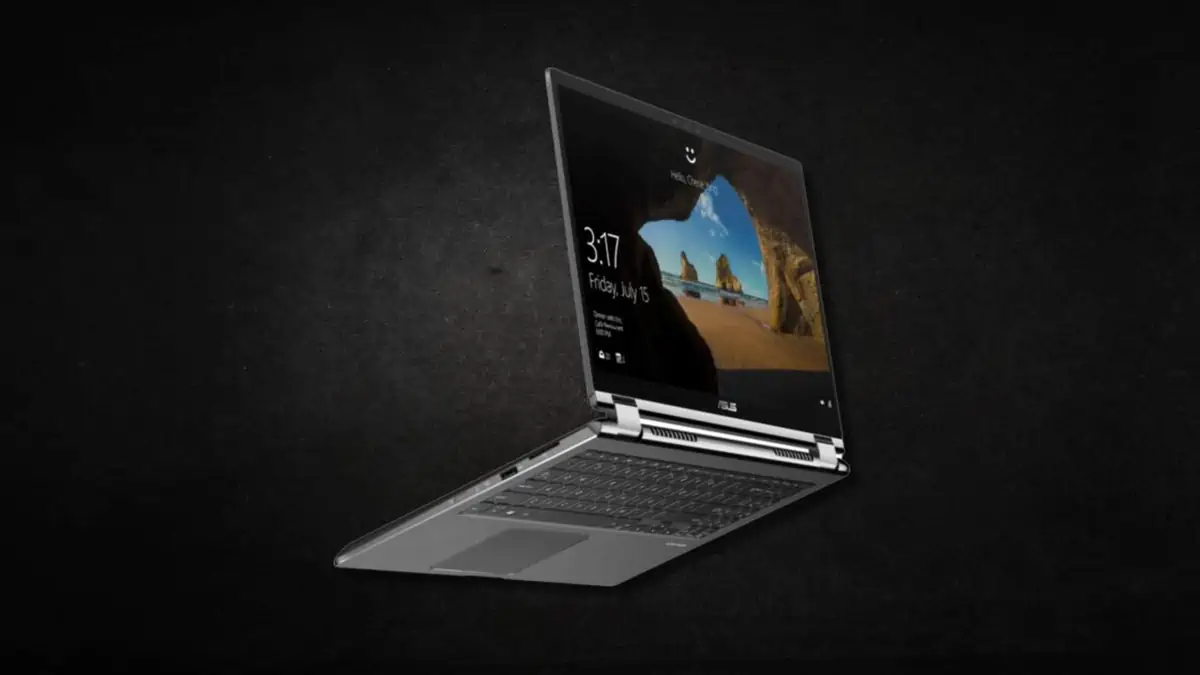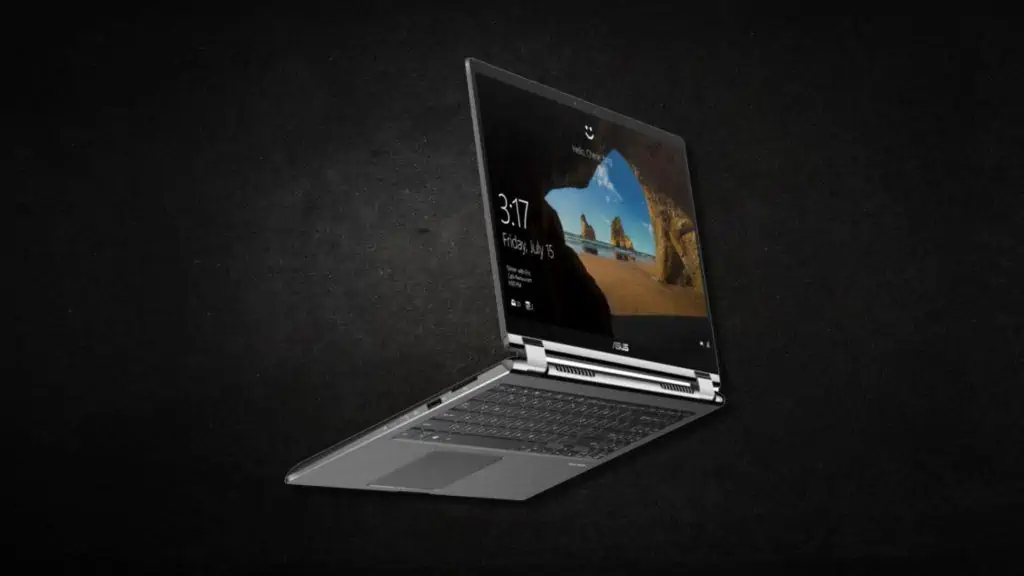 The laptop weighs ‎4.41 pounds and measures ‎14.1 x 8.9 x 0.8 inches (LxWxH). The Asus 2-in-1 Q535 is an excellent choice for gaming and professional work.
It will help to decide if you read our detailed individual review of Asus 2-in-1 Q535.
6. HP Envy x360-15.6
HP Envy x360-15.6. This laptop is a 2-in-1 convertible with a great design and excellent software.
This laptop features an aluminum chassis, a sleek look, a Wi-Fi 6 (2×2), and a Bluetooth 5.0 combo.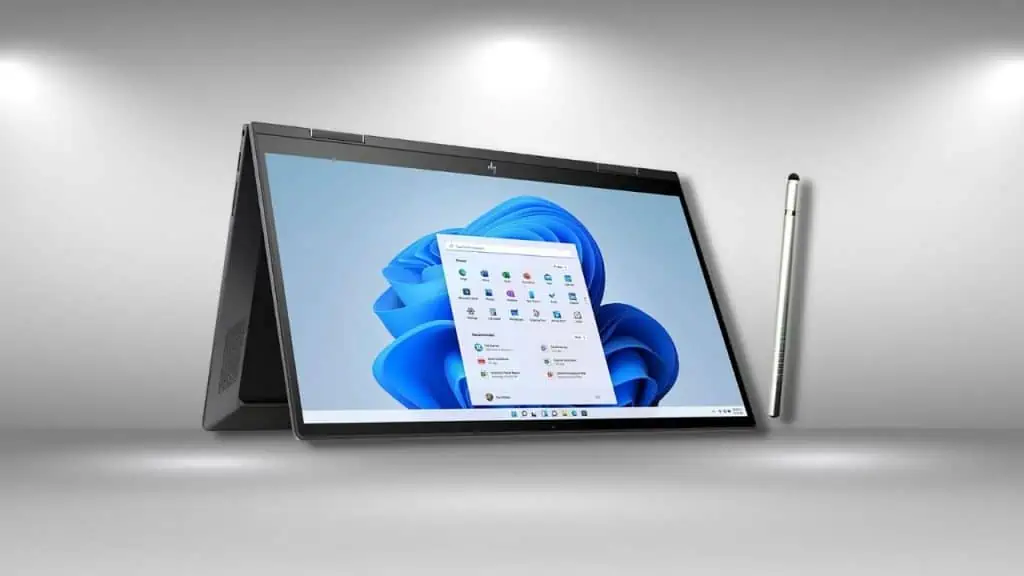 It has solid connections and can transfer files up to three times faster than Wi-Fi 5. The Bang & Olufsen Three-way Speakers offer a rich audio experience.
Wi-Fi 6 and Bluetooth 5.0 let you enjoy smooth wireless connections and file transfer up to three times faster than Wi-Fi 5. Three-way speakers deliver exceptional audio quality.
7. Lenovo ThinkPad E15 15.6
Lenovo ThinkPad E15 15.6-inch laptop comes with an Intel Core i7 processor, 16GB RAM, and 1TB PCIe-NVMe SSD.
Lenovo's ThinkPad E15 is a thin-and-light laptop that offers powerful performance, a sharp display, and good battery life for a reasonable price.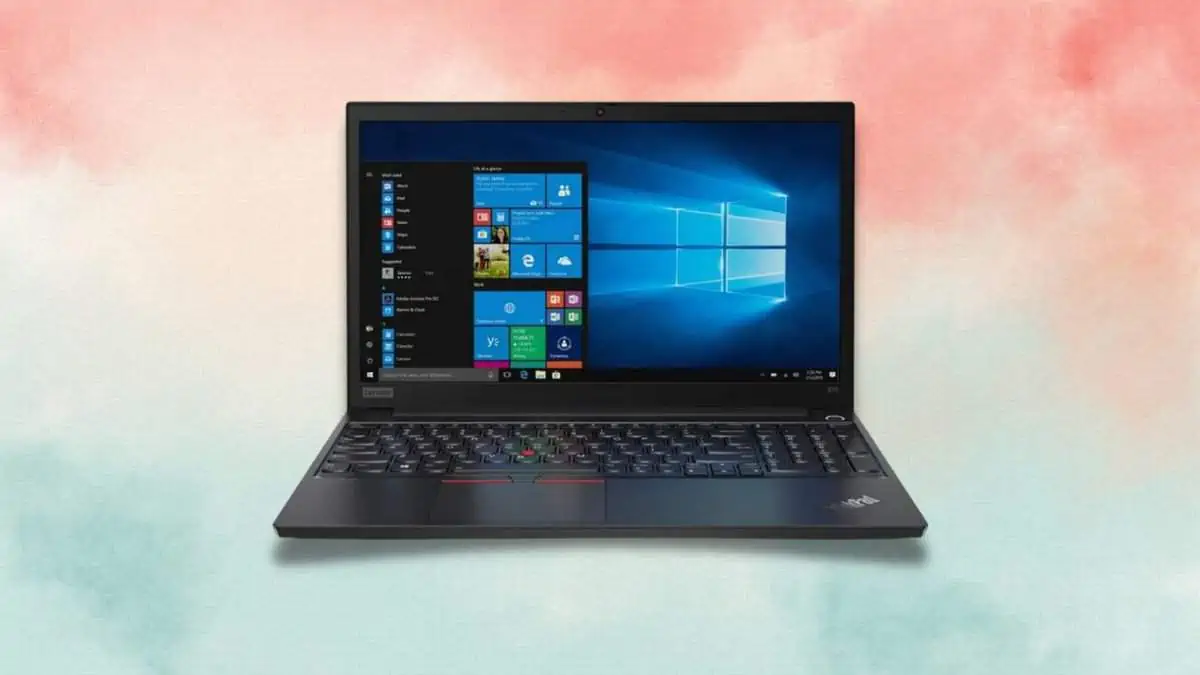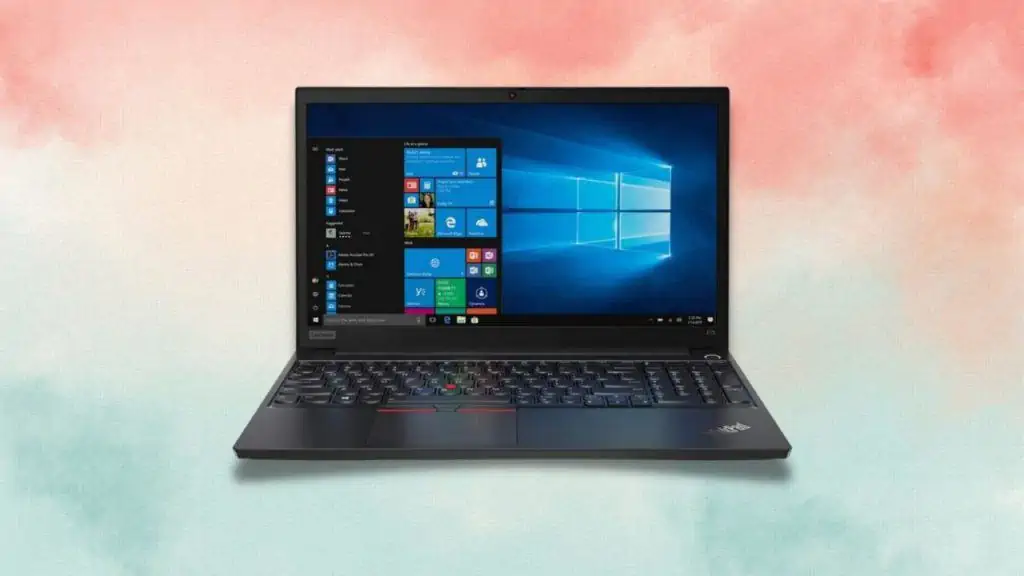 It's a great choice for business travelers who want something more compact than the traditional 15-inch ThinkPad.
The screen has a 15.6″ display and runs Windows 10 Pro 64-bit. It's powered by an Intel Core i7-10510U Quad Core 1.80GHz (Up to 4.90GHz) Processor, and it has Intel UHD Graphics 620 inside.
How To Pick The Best Alternative for Macbook Pro?
If you're looking for the right MacBook Pro alternative, be sure to pick one with all the features you need and that performs well.
A high-end laptop with a cost far beyond the budget may not be worth it, especially if its performance is no better than that of a less expensive model.
Here's how you can choose a good laptop to buy:
Lightweight Design
The design of your laptop is essential. If you get a laptop that weighs too much, it will not be comfortable to carry around. You will become tired and exhausted when using the device for a long period.
You should also consider how easy it is to move around with the device when needed without having any trouble doing so.
The weight of this type of device is crucial because it can help determine what kind of features are available on the machine and its overall performance level during use.
Display
The display plays a very important role in a laptop, and it is also the first thing that you will notice. The display size of a laptop varies from 11 inches to 17 inches.
If you want a portable device with good battery life and want to use it for work, then you should go for a 14-inch screen.
However, if you want something more powerful with better performance and graphics, you should opt for 15 inches or more.
You should also take into consideration the resolution of the screen. A higher resolution means more pixels can be displayed on your screen, resulting in better picture quality.
However, higher resolutions require more power from your CPU and GPU, which reduces battery life considerably, so keep this in mind before making any decision.
Decent Battery Life
A good laptop should have decent battery life. How long your battery lasts depends on the type of laptop you get, and some laptops have longer battery life than others.
However, this can be affected by factors like screen size and brightness, as well as other things.
If you want a laptop with good battery life, then you might want to choose one with a smaller screen.
Hardware and Software
You should always check the hardware and software of a laptop are compatible with your needs. The hardware of a laptop is what makes it work, while the software is how it works.
Suppose you want to buy a laptop that can play games and run video editing software. You want to know if it can run those things without lagging or crashing. So you need to check the processor, graphics card (GPU), RAM, and storage space.
Performance
The processor is what makes a computer go. Your laptop's brain can be measured in gigahertz (GHz). The more GHz, the faster your processor can run programs and perform tasks.
If you're a gamer or photographer who needs to edit videos or images often, look for a processor with at least four cores. A good rule of thumb is that each core gives the system about 50% more power than an older single-core CPU from ten years ago would provide.
So if you want to play high-end games on your laptop without hesitation or lag time between shots, it's better to get something with eight cores instead of two—that way, there'll always be something else going on while one process finishes up its job.
Frequently Asked Questions (FAQs)
Take a look at some of the FAQs associated with Macbook pro alternatives.
What are some alternatives to the MacBook Pro?
Some of the best Macbook pro alternatives are Lenovo Ideapad 720s-15, ASUS ZenBook Duo, Dell XPS 13 9310, Razer Book 13, Asus 2-in-1 Q535, HP Envy x360-15.6, and Lenovo ThinkPad E15 15.6. These suggestions are based on our research done by us.
u003cbru003eWhich MacBook Pro alternative should I choose?
You can go for Lenovo Ideapad 720s-15 or ASUS ZenBook Duo if you want to choose the best MacBook Pro alternative. Both of these are our top picks.
u003cbru003eIs there a laptop better than MacBook Pro?
The MacBook Pro is the most popular laptop I've ever recommended. It's one of the best-selling laptops around the globe and the top choice for professionals worldwide. However, it's a bit expensive, and you can go for alternatives if you've got a limited budget.
Conclusion
If the price of a Macbook Pro is outside your budget, you may want to consider a Windows computer, as they are often available at a lower cost.
There are a ton of great laptop options out there for designers, gamers, and working professionals but not all of them get the same amount of attention. We hope your quest for a new Macbook Pro alternative is now over.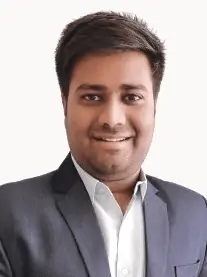 Mohit Patel (Founder & CEO)
Mohit Patel is a part-time blogger and CEO at NeutralX Corp (WiseCatcher's Parent Company). He is also an M&A Intermediary and the CEO of InstaFlip. He worked with thousands of business owners who own Content Sites, e-Commerce Businesses, SaaS Businesses, Marketplace, and Advertising networks. Mohit knows precisely what kind of content readers are looking for before making any buying decision whether it is a SaaS tool, a physical product, or a product comparison.