A Complete Gaming Laptop Buying Guide- 2023
WiseCatcher is supported by its readers and we earn a commission if you buy through our affiliate links at no extra cost. Read the full affiliate disclosure in our privacy policy.
WiseCatcher is supported by its readers. You can find full affiliate disclosure in our privacy policy.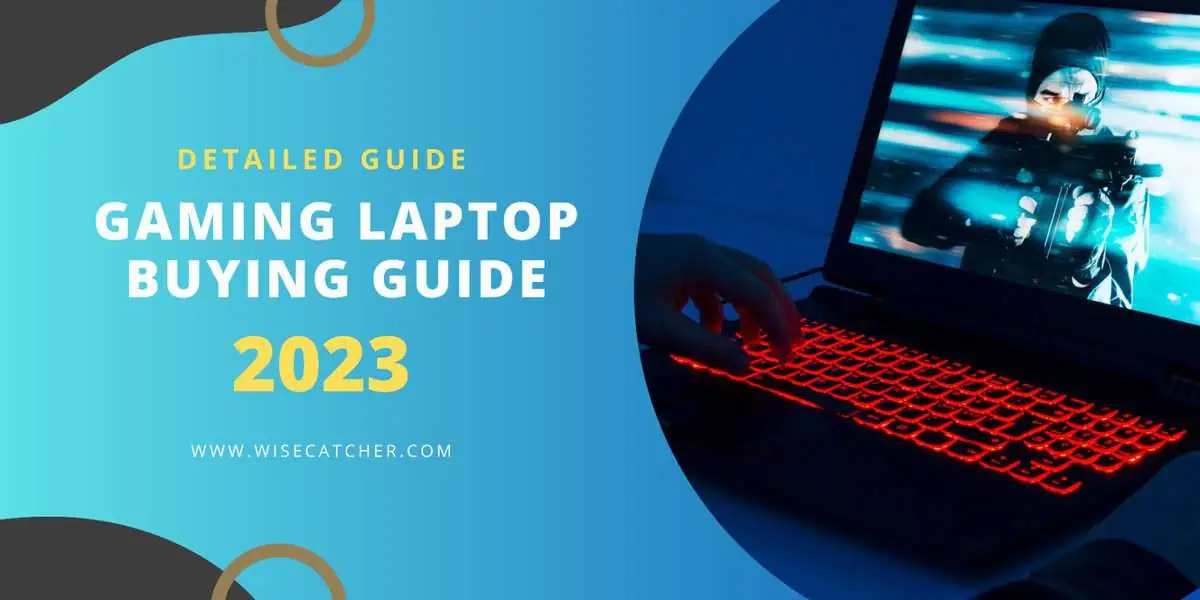 The gaming industry is at its peak in 2023 and gaming laptop has become popular and essential for gamers to keep up with the high pace of this industry. With the constant evolution and technological update, you might get confused with so many options available.
It might get intimidating to understand what to look for while buying a gaming laptop. The brands, configurations, and other technical details might get too tough to crack. But you need not worry as we have created a comprehensive gaming laptop buying guide for you so that you can make an informed decision and select the perfect laptop tailored to your requirements.
So without wasting a bit, let's get started!!!
Components of a gaming laptop
A good gaming experience comes with an excellent gaming device, therefore you need to check all the specifications that you need thoroughly. Here are 5 things you must check to make sure that the device you are investing in fulfills all your needs.
1. Which processor to choose for your gaming laptop?
The processor is the heart and soul of any device, so make sure you invest in a good one. There are multiple things to keep in mind while selecting the processor aka CPU of your gaming laptop. Let's dive into it-
A CPU's performance is greatly enhanced when it has multiple cores. These cores act like separate units that allow the CPU to efficiently multitask and handle tasks with lightning speed. While working on complex tasks the CPU splits the workload into different threads, and each thread is handed over to individual cores.

For a gaming laptop, you must go with a 6 to 8-core processor. This powerful processor will ensure smoother gameplay and seamless performance during resource-intensive activities. However, Intel's hyper-threading technology makes the processing super smooth and faster, this allows multiple threads in one core that helps you manage with a gaming laptop with less number of cores if you are tight on budget.
To understand in a nutshell clock speed is basically a measure to understand how fast your processor can execute multiple instructions at once. It becomes a crucial thing to check especially when you are buying a gaming laptop to make sure that you don't get beaten up because your laptop is not processing the instruction at the pace of your game.
Clock speed is measured in GHz which means a 4.5 GHz CPU can execute 4.5 billion cycles per second.
Intel or AMD which one to go with?
When it comes to selecting a processor for your gaming laptop, you have two primary options: Intel and AMD. Both of these brands offer powerful processors that are well-suited for gaming.
AMD offers-
Ryzen 5 series- For simple gaming
Ryzen 9 series- For high-end gaming
At the same time, intel offers the i5 and i7 which are excellent for gaming laptops. If you rather keep it simple and are not a fan of experimenting with your tech gadgets go for Intel. At the same time keep in mind that AMD is a cost-effective option when compared to Intel.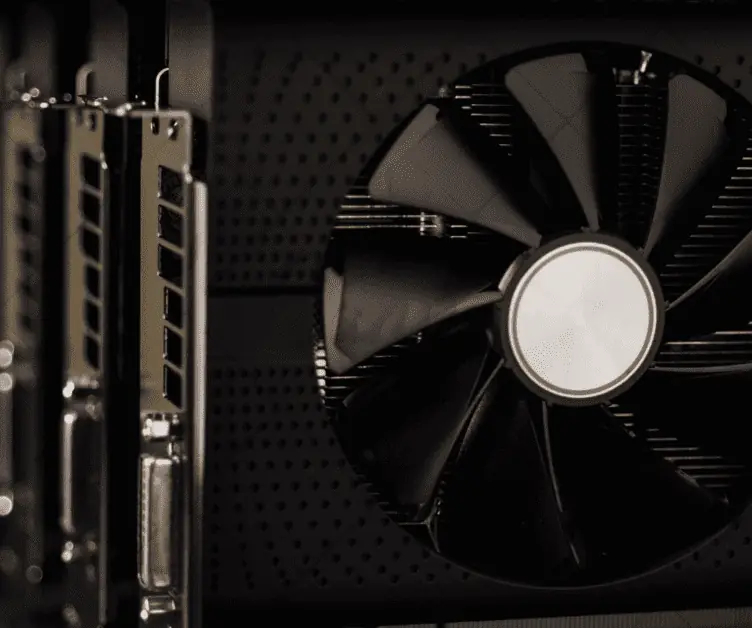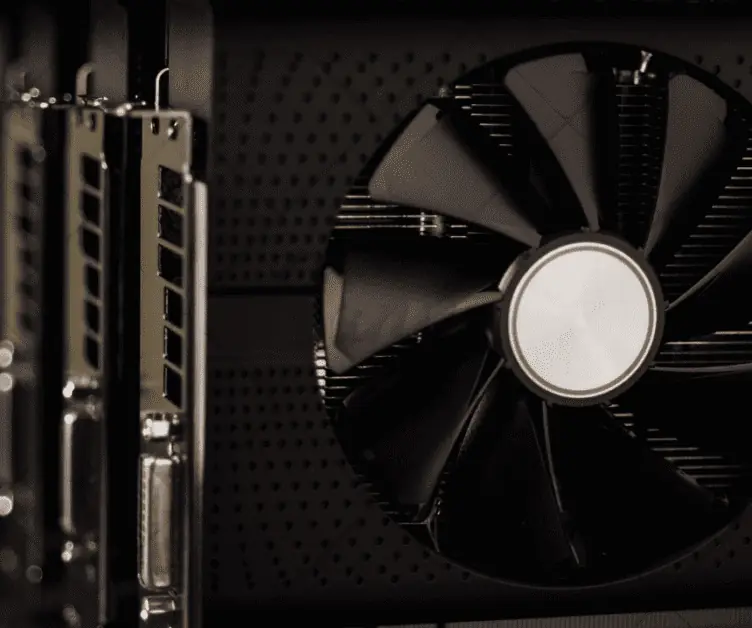 2. Which graphic card to choose?
A graphic card is the most important part of a gaming setup and it has to be the best when you are planning to buy a gaming laptop. A graphic card is the most expensive accessory of a gaming set up and given the ease it provides to the games it is worth every penny.
We suggest you invest in the newest technology as upgrading a graphic card is not possible once installed.
Currently, 2 companies are offering the best graphic cards AMD and Nvidia, these both are going head in head in the market, offering competitive rates and products to the customers. While Nvidia is leading the market with its RTX 30 series. The most high-end graphic card for laptops of this series Nvidia GeForce RTX 3080 Ti.
AMD also provides a wide range of graphic cards best for people who are tight on budget. If you are looking for a high-end graphic card, and allow your pocket to go a little loose then you must check the RX6000 series. The 2 cards suggested from this series are-
A quick piece of information-
There are 2 types of graphic cards first one is integrated which means it is at the same place as the CPU and handles both CPU tasks and graphics requirements together. The other one is a discrete graphic card, that comes installed separately with your CPU, this one works independently and does not share memory for other tasks.
What do we suggest for hardcore gamers, you ask? Well DISCRETE GRAPHIC CARD, OFCURSE!!!
3. Which display to choose?
A gaming laptop is surely a combination of high-end components, so while selecting the display make sure it goes well with the other components and offers a high-resolution display.
The resolution of your display directly affects the visual quality of your games and how well your laptop runs them. The most common resolutions you can find in the market are-
1920X1080 (Full HD/1080p)
2560×1440 (2K, 1440p)
3840×2160 (4K UHD)
Most of the laptops offer "full HD display (4K)" which is recommended in most cases but as many resources run simultaneously while gaming so the high resolution might cause trouble and you see the game legging while playing, well that should not be a big issue as you can always lower down the resolution from the game application itself.
Along with the resolution other things matter too like refresh rate and response time. Well, the refresh rate goes hand in hand with the response time so the higher the refresh rate the lower the response time.
The ideal refresh rate for an excellent gaming laptop that helps you play the games smoothly is 120Hz or higher whereas the ideal response time is 1-3 microseconds.
4. How to find the ideal storage?
A pro gamer must be on a hunt for good storage along with other components to make sure all the game files are stored securely.
You can find SSD, HHD or SSHD, or a combination of these for your potential gaming laptop, but again what to choose and how? Don't worry let us help you understand this-
Get an HDD if – You have lots of game files to store and have no issues with waiting at a loading screen or two.
Get an SSD if – Your first priority as a gamer is speed and you can compromise a little and the average storage capacity.
Get an SSHD if – You want the best of both worlds while keeping it light on the wallet.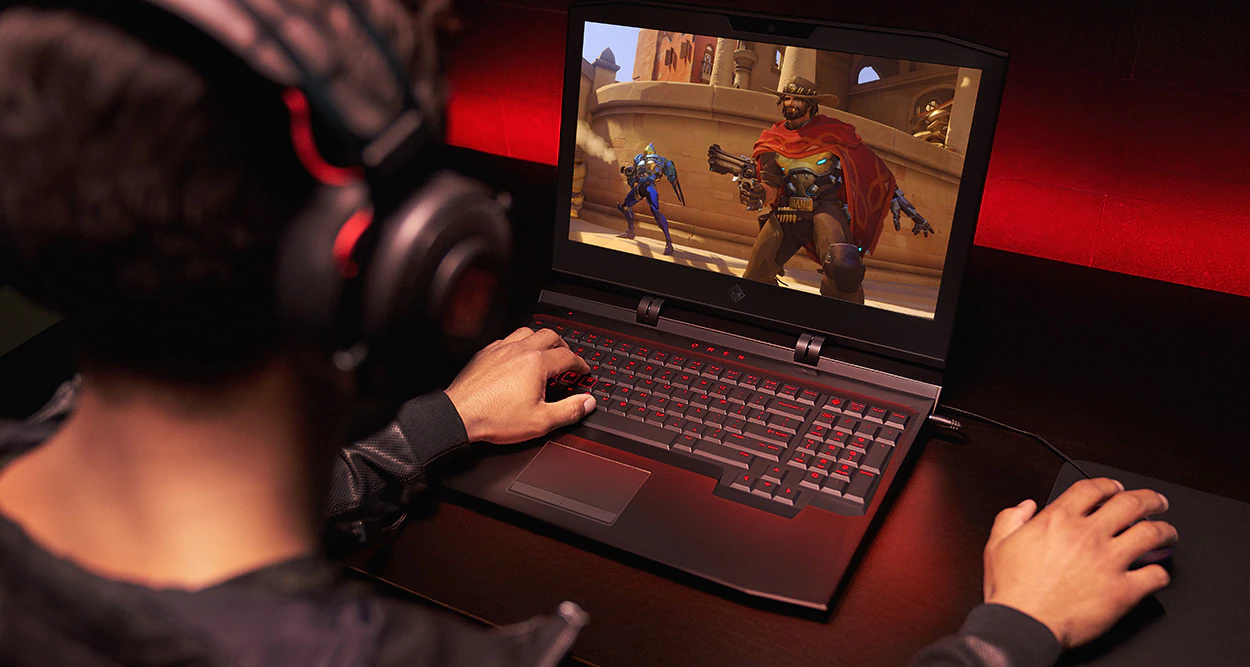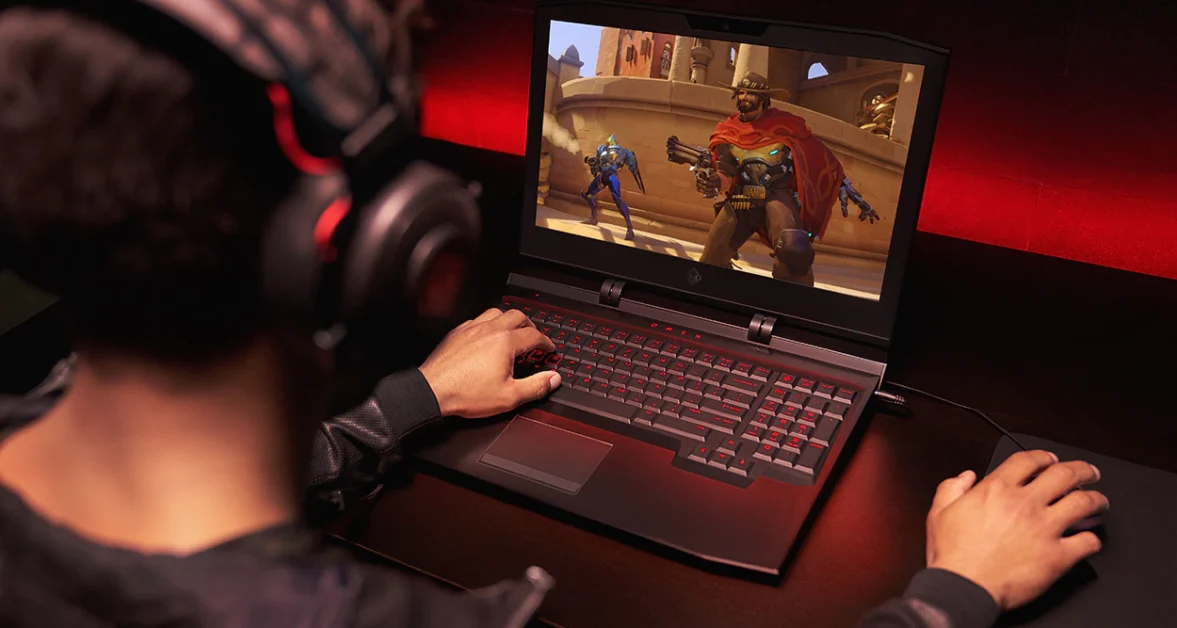 Other Things to Look for in a gaming laptop:
Cost of the gaming laptop:
A Gaming laptop surely costs more than a regular laptop due to its high-end specifications and components. Generally, you can spend $700-$900 on a budget gaming laptop but if that is not a constraint for you, you might wanna go as high as $2500-$2700 for a high-end gaming laptop.
To make it easier for you we have curated this list in our gaming laptop buying guide where you can find all the things you can expect in a gaming laptop in various price ranges. So, here we go-
| | |
| --- | --- |
| Price Range | Suitable for- |
| $500-$1000 | Users who do not play games that required high resolution of quality levels. |
| $1000-$1500 | Users who play more modern games and require better storage space. |
| $1500-$2000 | Users who want to play the latest games at a reasonable graphic level. |
| $2000-$3500 | Users who want to play the latest games and also wanna be prepared for the games launching in the future. It usually includes a plethora of space and best-in-class graphic cards. |
Future upgrade potential:
Like everything else you buy paying this hefty amount, a gaming laptop is also an investment so make sure it pays you off well in the future as well. As we already mentioned that the processor and graphic card can not be upgraded once installed but the RAM and storage come with that option.
Make sure to check the warranty and guarantee provided by the manufacturers and the sellers and see in what areas they have prohibited the upgrades.
People often ask, is buying a gaming laptop worth it? Well for an avid gamer, it is. Period!!! Therefore we have curated a small list to make a final check and ensure that you don't miss out on a single thing before bringing your dream gaming laptop home.
Built quality
Keyboard
Heatpipe
Number of fans
Cooling intakes
Battery life
After-sale services and warranty
So, here is Wisecatcher's complete gaming laptop buying guide to help you pick the gaming laptop best suited for your needs. Now you can make an informed decision and face no confusion while browsing through the product pages.
For queries, and compliments hit the comment section below 🙂
Well as a gamer you might be interested in reading this PS5 update- Everything you need to know!!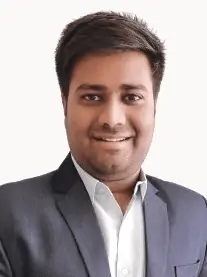 Mohit Patel (Founder & CEO)
Mohit Patel is a part-time blogger and CEO at NeutralX Corp (WiseCatcher's Parent Company). He is also an M&A Intermediary and the CEO of InstaFlip. He worked with thousands of business owners who own Content Sites, e-Commerce Businesses, SaaS Businesses, Marketplace, and Advertising networks. Mohit knows precisely what kind of content readers are looking for before making any buying decision whether it is a SaaS tool, a physical product, or a product comparison.