How to Turn ON Snapchat Dark Mode on Android and iOS
WiseCatcher is supported by its readers and we earn a commission if you buy through our affiliate links at no extra cost. Read the full affiliate disclosure in our privacy policy.
WiseCatcher is supported by its readers. You can find full affiliate disclosure in our privacy policy.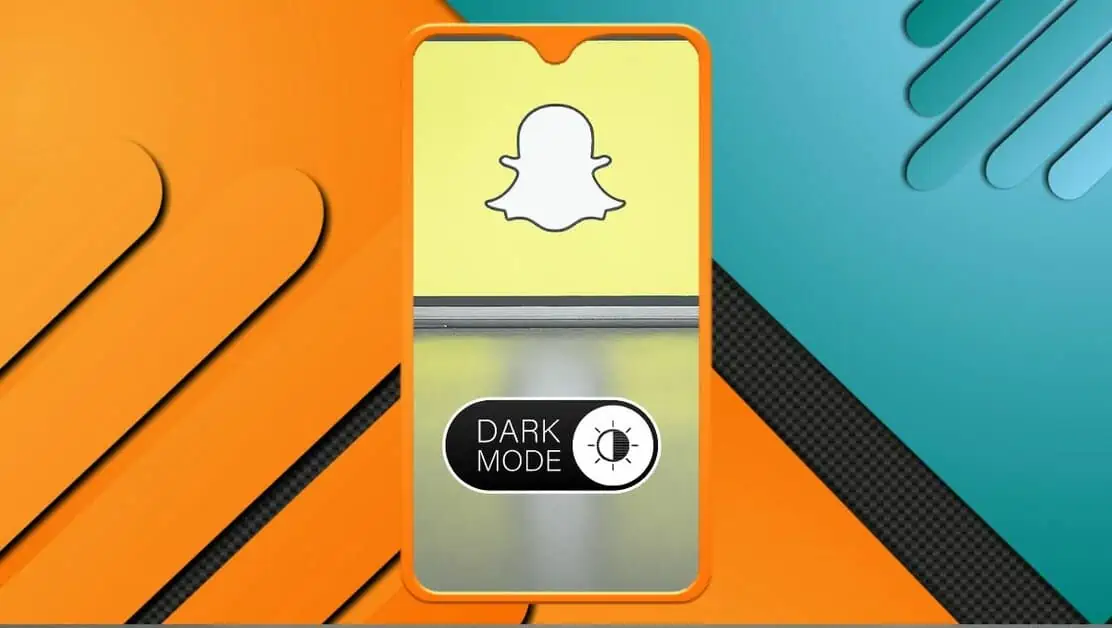 Snapchat is a popular social media platform known for its unique features and filters, but some users need help to use the features as per their needs.
Have you ever tried to get dark mode on Snapchat? Social media users like the dark mode feature. Sometimes it's nice to have your phone light up in the dark.
In this article, I'll show you step-by-step how to turn ON Snapchat dark mode on your iOS and Android phones.
Must check our article on Snapchat Emoji Meanings and how to allow Camera access on Snapchat.
Does Snapchat Have a Dark Mode?
Yes, Snapchat has a dark mode option available for iOS devices, and you can easily enable a dark mode on your iPhone or iPad from the Settings in your Snapchat app.
Unfortunately, there is no dark mode setting available for Android phone users yet from Snapchat's end, but the good news is you can still get a dark mode on some Android versions if you follow the correct procedure. Let's see how to enable dark mode in Android first.
Note: Android version 9 or earlier users can enable dark mode on their phones from the "Developer Options" by turning on the "Override force-dark" toggle. For Android version 10 or later, this feature may not work for Snapchat.
How to Change Snapchat to Dark Mode on Android
Snapchat's dark mode makes it easier to use in low-light situations and also helps save your eyesight, but if you're on Android, there's no way to enable it from the Snapchat app like you can do it on iPhone or iPad.
You have to toggle the "Override force-dark" option from the Developer Options on your Android device. Here's how to get Snapchat dark mode on Android: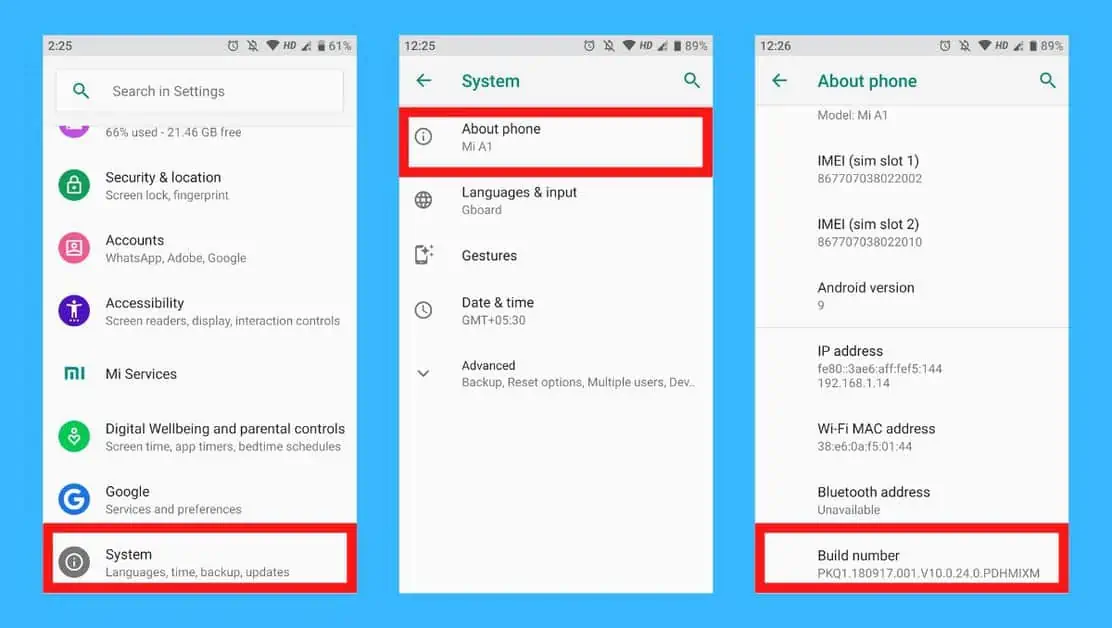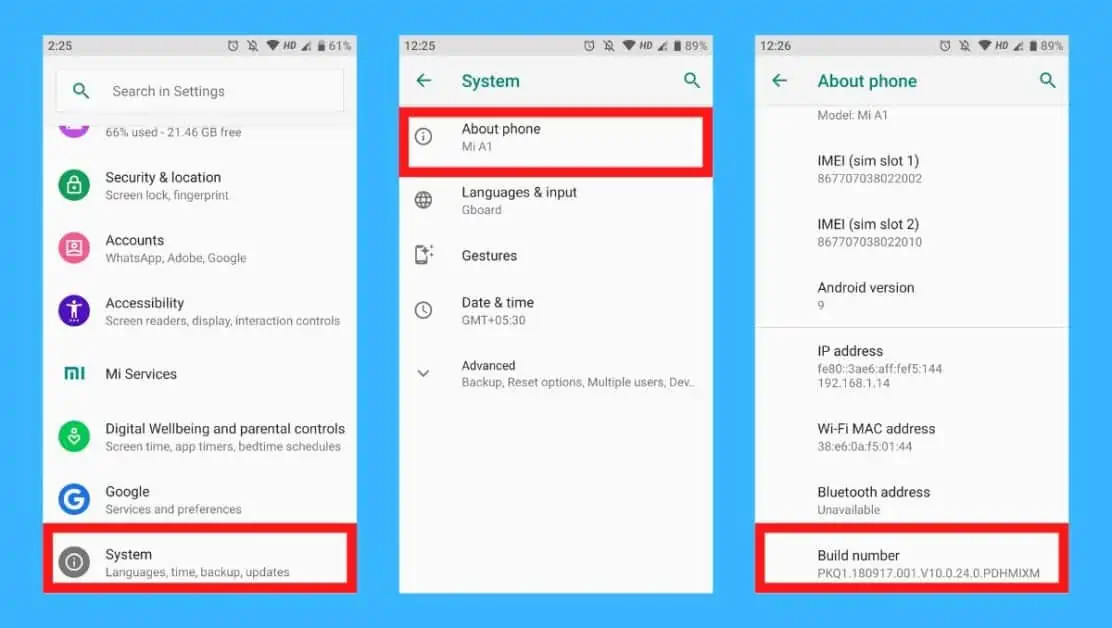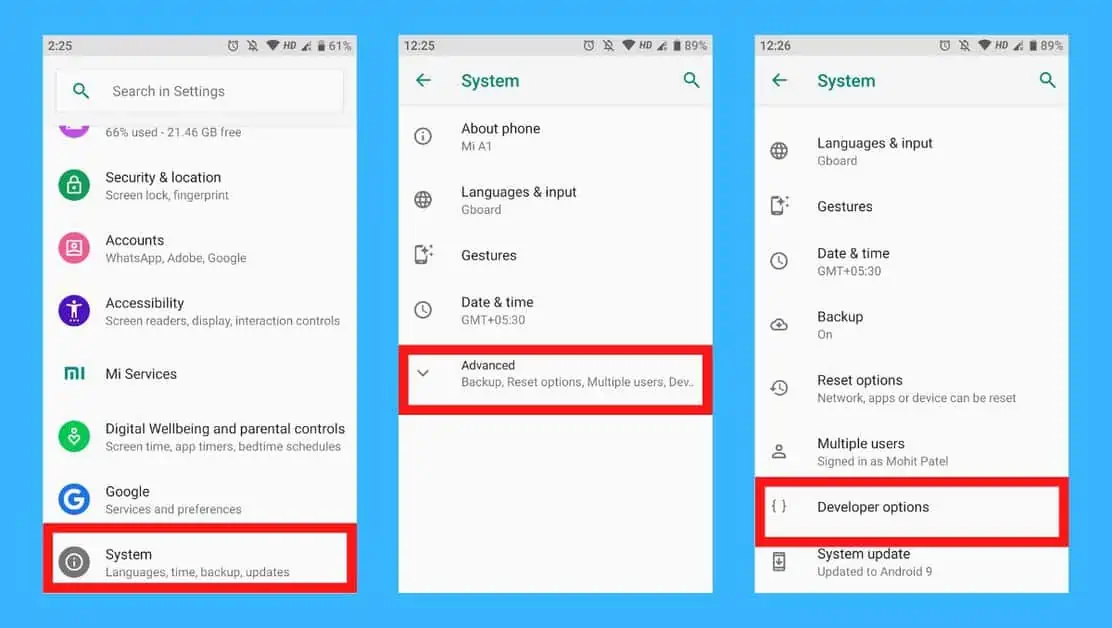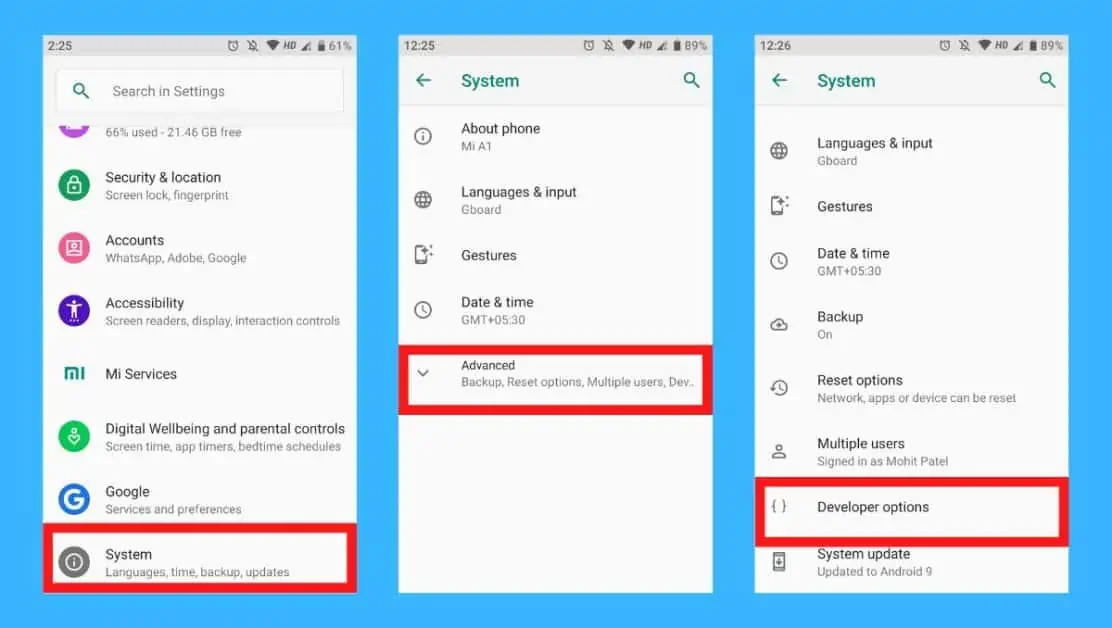 How to Change Snapchat to Dark Mode on iOS
On iOS devices, you can enable dark mode on Snapchat from the app's Settings menu. Just follow these steps: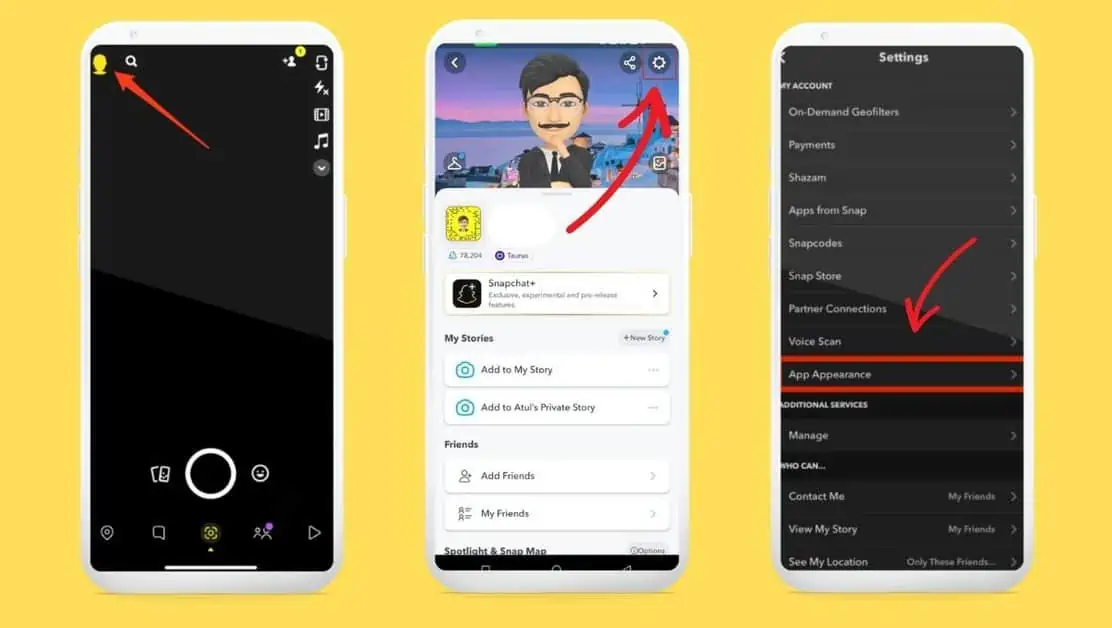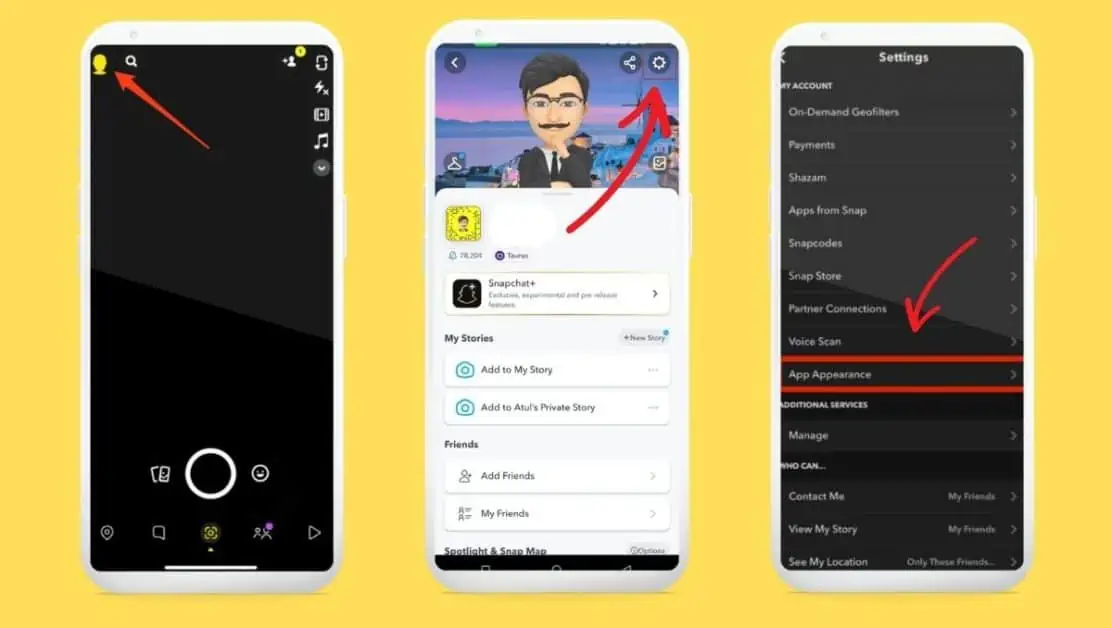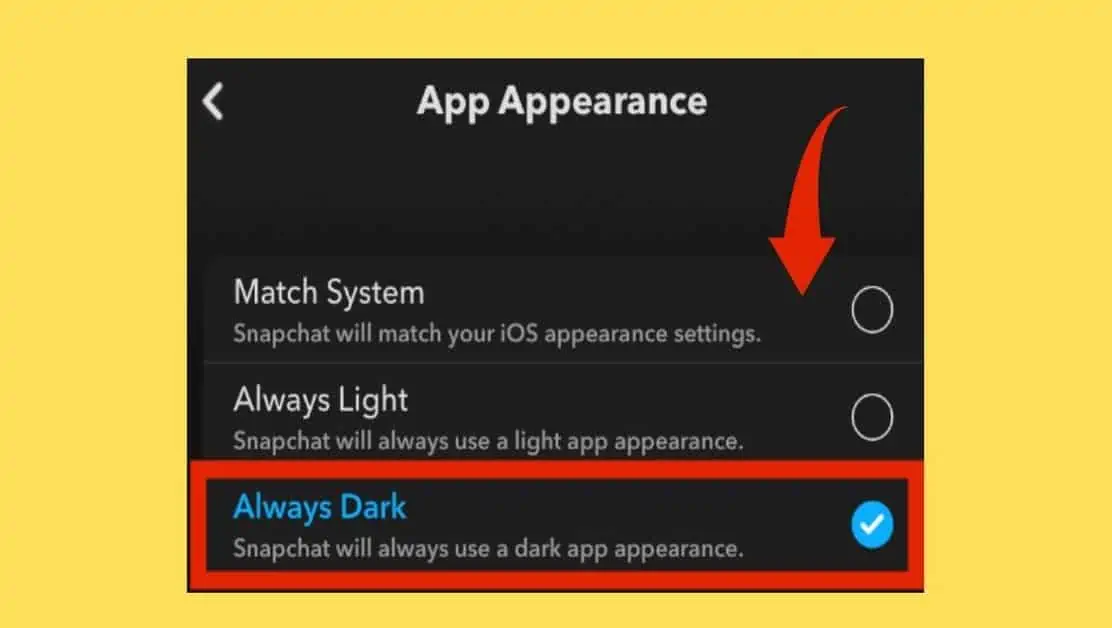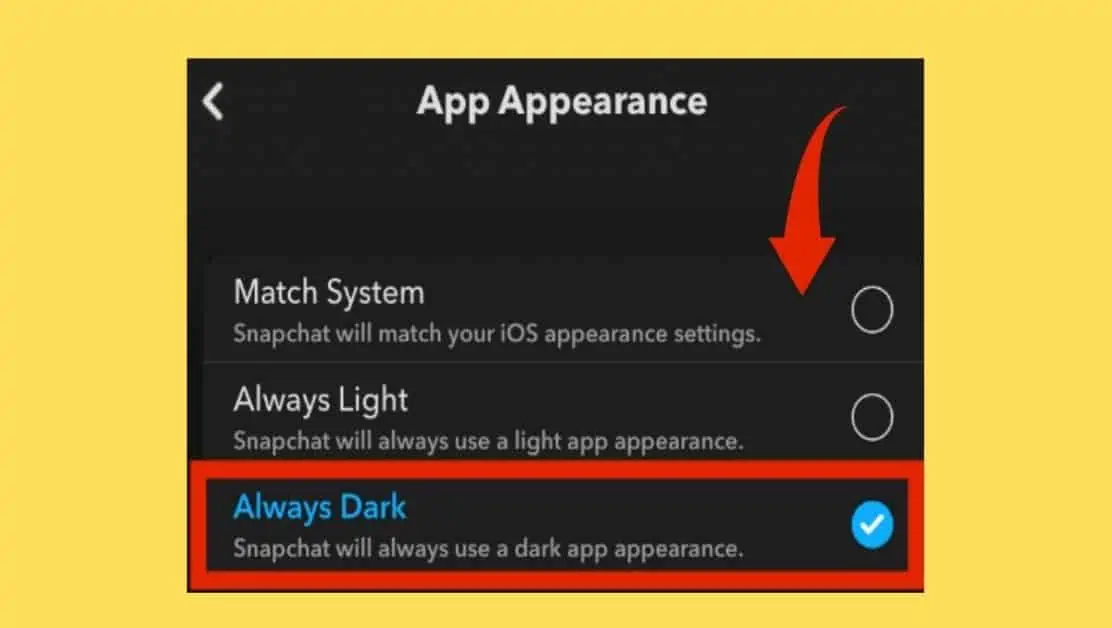 Frequently Asked Questions (FAQs)
Let's look at some frequently asked questions and their answers related to Snapchat dark mode to have more clarity over the dark mode feature.
Why is Snapchat dark mode not on Android?
Why the Snapchat dark mode option is not available on Android is still yet to be discovered, but we can assume that it may be related to Android OS compatibility. The feature has been available on iOS since 2018, and we're sure that Snapchat will also update this dark mode on Android very soon.

When will dark mode come out on Snapchat for Android?
It still needs to be confirmed when the dark mode will come out on Snapchat for Android because there is no official information about the feature from Snapchat, Inc.

Why is my Snapchat dark mode not working?
Snapchat dark mode from the developer options will not work on Android version 10 and later. If you're using a newer android version, you may need a different way. iOS users can turn on dark mode from Settings > App Appearance > Always Dark from their Snapchat app.

Can I get dark mode on Snapchat without app appearance?
No, you can't get dark mode on Snapchat without App Appearance if you're an iOS user.

How to get Snapchat dark mode on Samsung?
To get Snapchat dark mode on Samsung: Go to Settings and tap About Phone. Tap Build number 7 times and enable the developer options. Go to Developer options under System in Settings again and toggle the "Override force-dark" option.

How to get Snapchat dark mode OnePlus?
To get dark mode on the OnePlus Phone: Go to the Settings app, and tap Display & brightness. Tap Dark mode settings to customize your Phone's dark mode. Tap Dark Mode for third-party apps (Beta) to see the available apps compatible with the dark mode. Find Snapchat from the list of apps and choose "Turn on" by tapping on Snapchat to enable dark mode.
Conclusion
You have successfully turned ON Snapchat dark mode on your phone. However, if you want to turn OFF dark mode then just repeat the process and check the "Always light" option in the Snapchat app under App Appearance.
I hope this guide helped you learn how to turn on Dark Mode in the Snapchat app. If you have any questions, please leave a comment below and I will be happy to help you.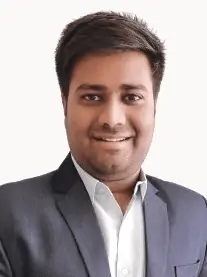 Mohit Patel (Founder & CEO)
Mohit Patel is a part-time blogger and CEO at NeutralX Corp (WiseCatcher's Parent Company). He is also an M&A Intermediary and the CEO of InstaFlip. He worked with thousands of business owners who own Content Sites, e-Commerce Businesses, SaaS Businesses, Marketplace, and Advertising networks. Mohit knows precisely what kind of content readers are looking for before making any buying decision whether it is a SaaS tool, a physical product, or a product comparison.