Top 5 best Earbuds in 2023- Performance, design and everything you need!
WiseCatcher is supported by its readers and we earn a commission if you buy through our affiliate links at no extra cost. Read the full affiliate disclosure in our privacy policy.
WiseCatcher is supported by its readers. You can find full affiliate disclosure in our privacy policy.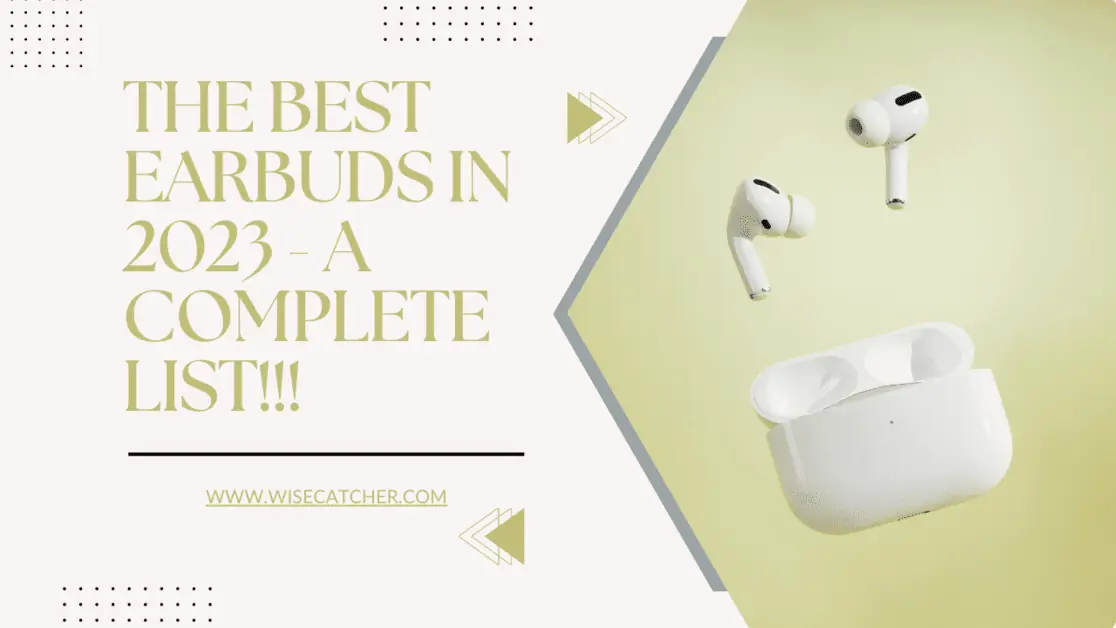 Who doesn't love music? Indeed most of us do and those who don't must listen to music in our suggested earbuds to change their views 180 degrees. After music, earbuds must fashion abilities to make calls seamless and noise-free.
Today we are here after rigorous research and physically checking dozens of earbuds, finalizing the top 5 best earbuds in 2023 for you guys to make sure you have nothing less than an excellent listening experience. So, without wasting a second more, let's get started.
Because why not? Almost everyone owns an iPhone these days and nothing works better than Airpods for iPhone, Yeah I agree it's kind of close to a circuiting monopoly but it's business!!
The sound quality is top-notch, the pairing is awesome and especially the noise cancellation is just beyond imagination. The adaptive transparency modes and the spatial audio have added more value to the excellent Airpods Pro Gen2. I have been using Pro Gen 1 for last year and I am completely satisfied, but this new gen has surely leveled up the game.
Make an informed decision here-
| | |
| --- | --- |
| Pros: | Cons: |
| Seamless connectivity with Apple devices | Not worth it for users other than iOS. |
| Allows volume rocking from the earbuds itself. | No hi-res codec support |
| Flaunts a speaker in the case itself. | |
| Excellent noise cancellation & well-balanced audio | |
Well while we are at this we would like to remind you Apple is all set to launch its new iPhone 15 series and the new Apple Watch Series in September. We have gathered enough information on these 2 new launches so that you don't have to. Check out here-
Android users, roll up your sleeves and get ready to flaunt your expensive side too, which happens to be worthy of each penny. Sony, with their LDAC coding technology, offers exceptionally brilliant noise cancellation. Also, the hybrid foam ear tip plays an important role in blocking outside noise to some extent, while being ridiculously comfortable in the ear.
LDAC makes content streaming top-notch for Android users. Gone are the days when Apple users claimed the top position in quality sound, finally a worthy opponent is here, with credits to its in-app EQ adjustable feature.
Make an informed decision here-
| | |
| --- | --- |
| Pros | Cons |
| Wireless charging supported case. | The companion app still has glitches. |
| Mic clarity is top-notch. | A little on the expensive side. |
| Hands-free Google Assistant & Alexa. | |
| Crisp sound quality with detailed highs. | |
A blissful experience is guaranteed here for all music lovers. If you are a fitness freak or an athlete, it's a plus, because these earbuds are IP68 rated. Our team has tested these while swimming and if you choose to trust them, music hits differently under water.
Rough usage? Not an issue for these beauties, they are as sturdy as you are. The brand JBL says it all, the audio signature is bass-forward (which I loved the most) and offers in-app EQ customization.
Make an informed decision here-
| | |
| --- | --- |
| Pros | Cons |
| 100% dustproof and waterproof. | Bass bass-oriented sound signature doesn't appeal to everyone. |
| In-app multi-band EQ customization options. | Noise Cancellation is just average. |
| Powerful audio performance with a deep base & detailed highs. | |
| Hands-free Google Assistant & Alexa supported. | |
Just one word, AMAZING. I undoubtedly loved the unboxing experience of this particular product. The transparent look is eye candy for many. It supports high-end LHDC codex and produces detailed audio while keeping durability handy.
Overall the audio quality is just fine, aesthetically very powerful built, and a must-have for all Nothing phone users. Nothing ear (2) is surely the most exciting addition to our top 5 best earbuds in 2023 list.
Make an informed decision here-
| | |
| --- | --- |
| Pros | Cons |
| Customizable EQ is offered in-app. | The case seems scratch-prone to us. |
| Water and dust-resistant build. | Poor battery life. |
| Wireless charging is offered in case. | |
| Audio performance is top-tier with detailed highs & robust lows. | |
As the name suggests, it proudly flaunts Active Noise Cancellation in budget pricing. Surely, it doesn't allow users to customize EQ but, the default sound signature is quite impressive. With AptX Adaptive bagged in, these earbuds bring unexpected bonus for Android users.
My experience with these earbuds has been good overall, as I see the pricing and tech offered are unmatched and seem like a fair buy.
Make an informed decision here-
| | |
| --- | --- |
| Pros | Cons |
| Pretty affordable for ANC. | Touch controls are frustrating. |
| Highs are impressively bright. | Looks very compromised in design. |
| Bluetooth codec connectivity is good. | |
| Detailed and rich audio performance. | |
Here is the complete curated list of Top 5 best earbuds in 2023. If you are really looking forward to investing in good earbuds then look no further this article has got you covered. Let us know what next you are looking to buy, we will be more than happy to write another article for you.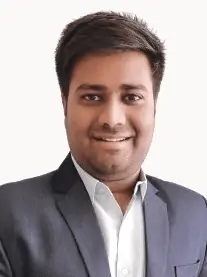 Mohit Patel (Founder & CEO)
Mohit Patel is a part-time blogger and CEO at NeutralX Corp (WiseCatcher's Parent Company). He is also an M&A Intermediary and the CEO of InstaFlip. He worked with thousands of business owners who own Content Sites, e-Commerce Businesses, SaaS Businesses, Marketplace, and Advertising networks. Mohit knows precisely what kind of content readers are looking for before making any buying decision whether it is a SaaS tool, a physical product, or a product comparison.