How to Make Your Twitter Account Private in 5 Easy Steps Using a Desktop or Mobile
WiseCatcher is supported by its readers and we earn a commission if you buy through our affiliate links at no extra cost. Read the full affiliate disclosure in our privacy policy.
WiseCatcher is supported by its readers. You can find full affiliate disclosure in our privacy policy.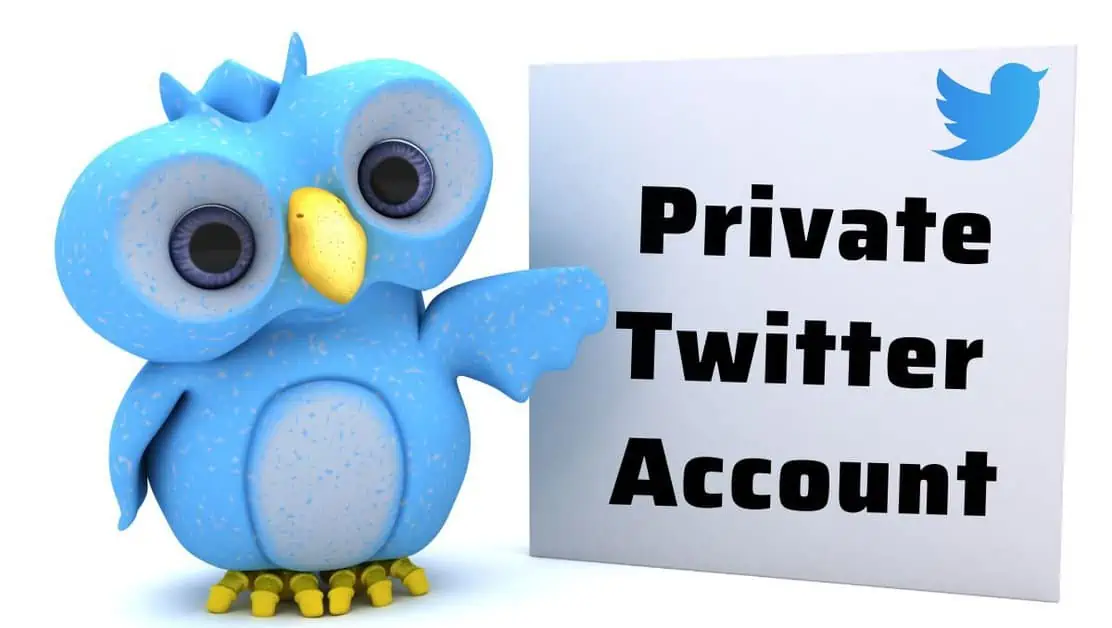 Twitter is a social media platform where people communicate by posting and reading other people's tweets. You can follow the accounts of celebrities, public figures, family members, friends, classmates, and even yourself.
​Although Twitter is a great way to connect and share opinions with people, only some people are comfortable sharing their opinions publicly and want to keep them private. If you're a Twitter user who'd like to make your account private, this post is for you.
In this article, we'll show you how to make your Twitter account private in 5 easy steps on your Desktop and mobile using a Twitter mobile app.
Can You Make a Twitter Account Private?
Yes, you can easily make your Twitter account private so that only people who have access to your account can see your tweets.
Private accounts are not visible to anyone who isn't following you, so you'll get extra Privacy and security. Privacy is helpful if you want to test new apps and services without being bombarded with requests from strangers.
How to Make a Twitter Account Using Mobile App
A Twitter mobile app is available for iPhone and Android phones. This mobile app allows you to easily use Twitter and change almost all the basic settings.
Here's how to make Twitter account private using a mobile app: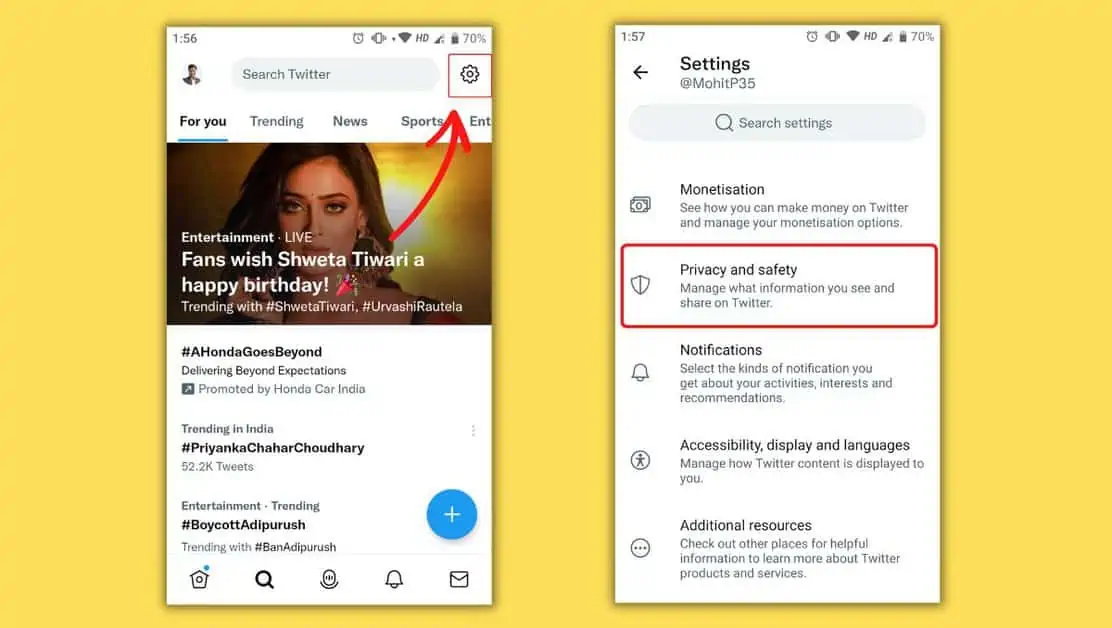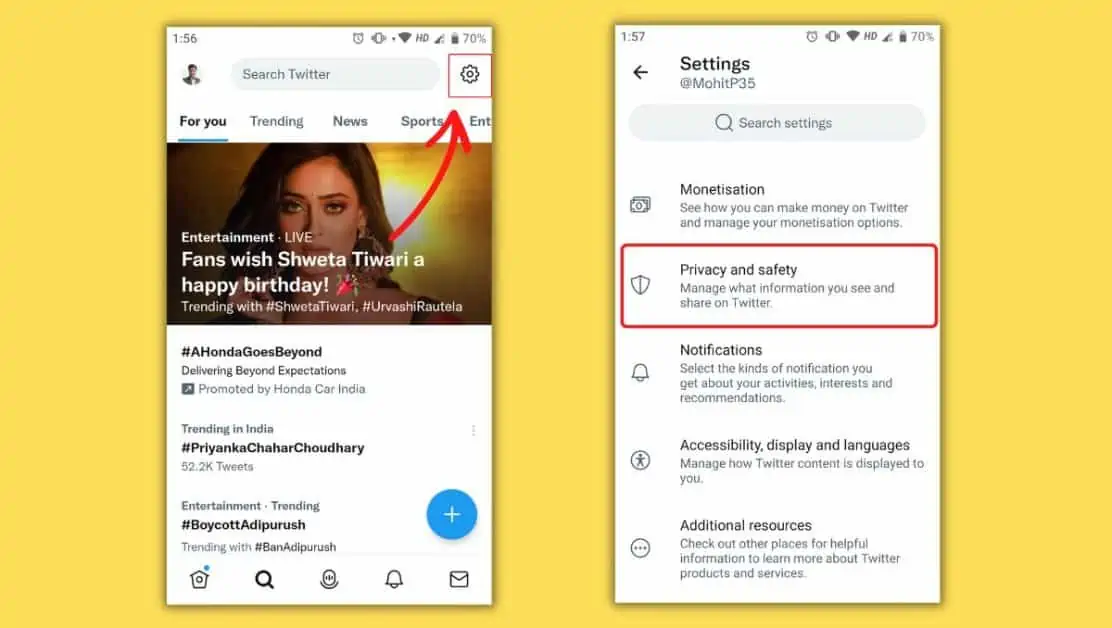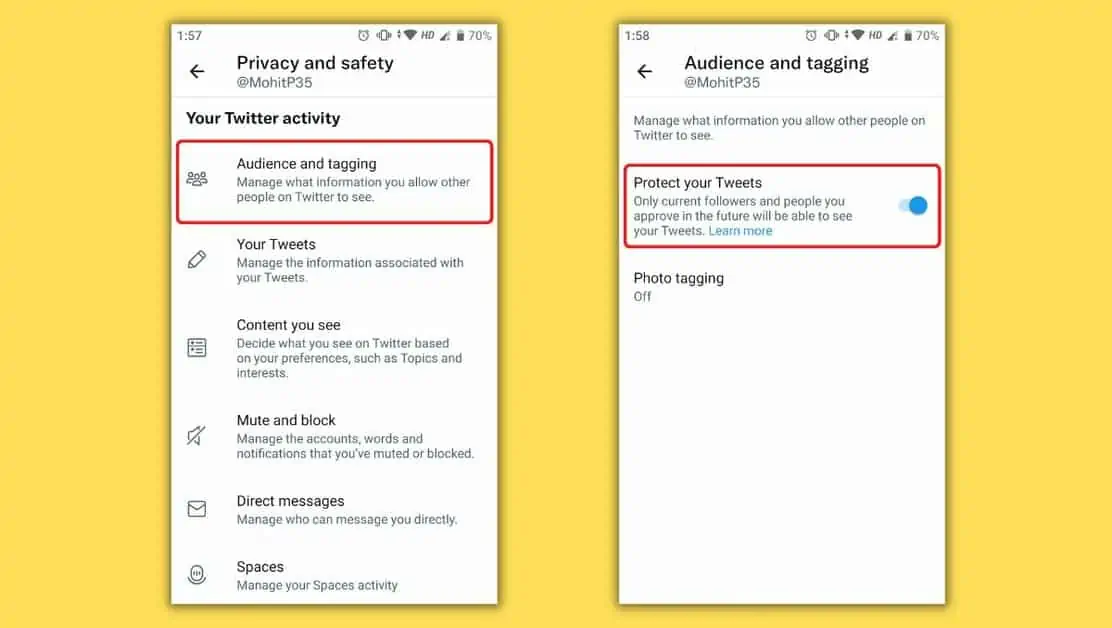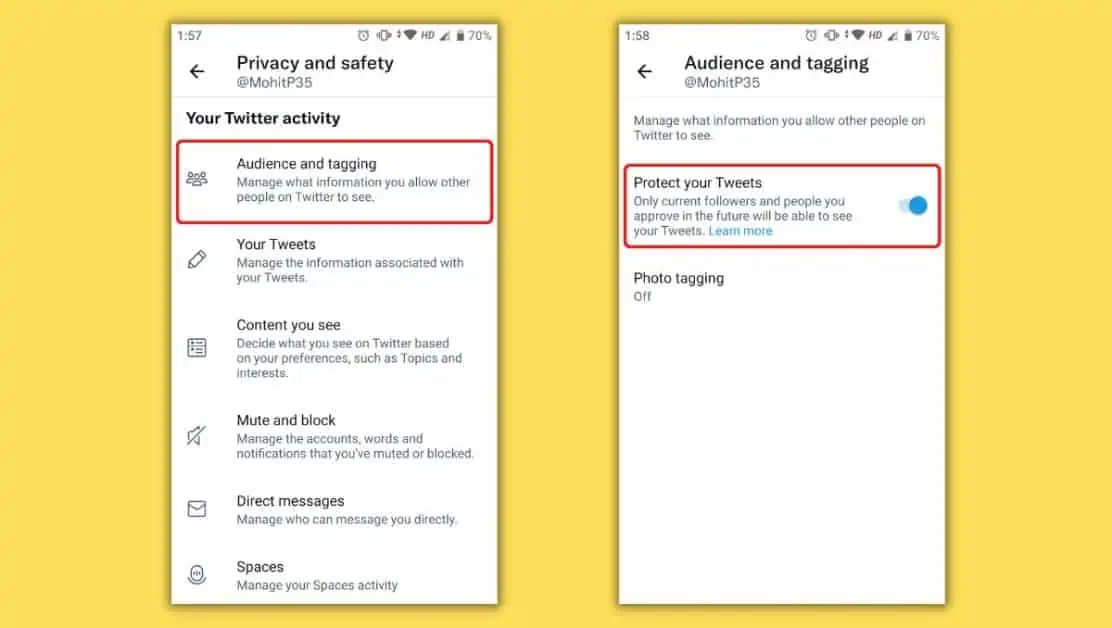 How to Make a Twitter Account Using a Desktop
You can easily make your Twitter account private using a web browser on your Desktop or laptop by visiting Twitter's website.
Here's how to make Twitter account private on your Desktop or laptop: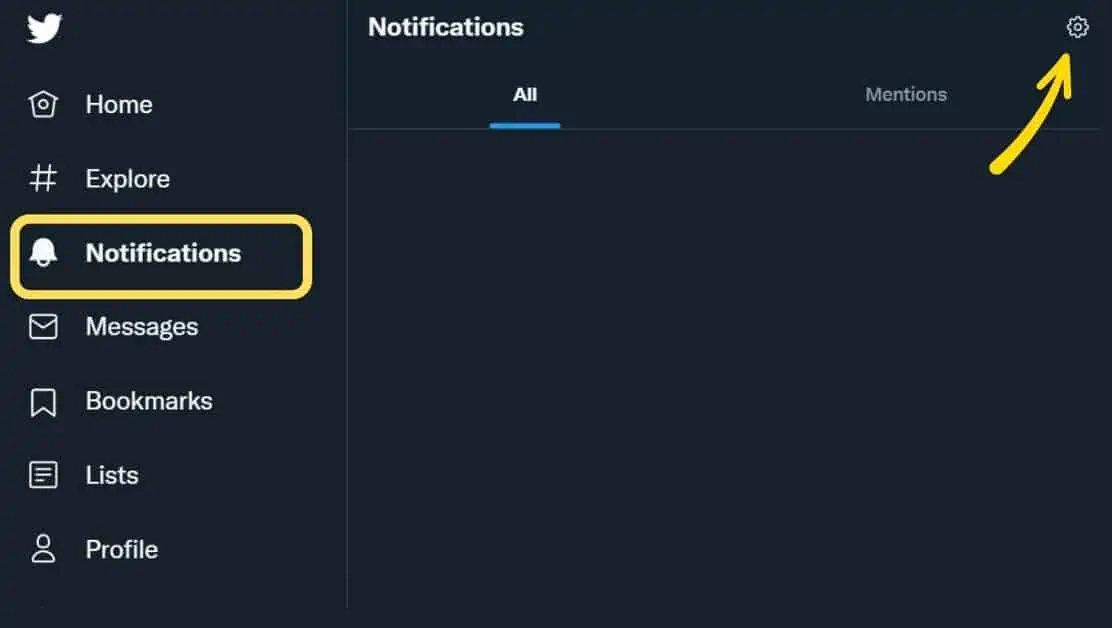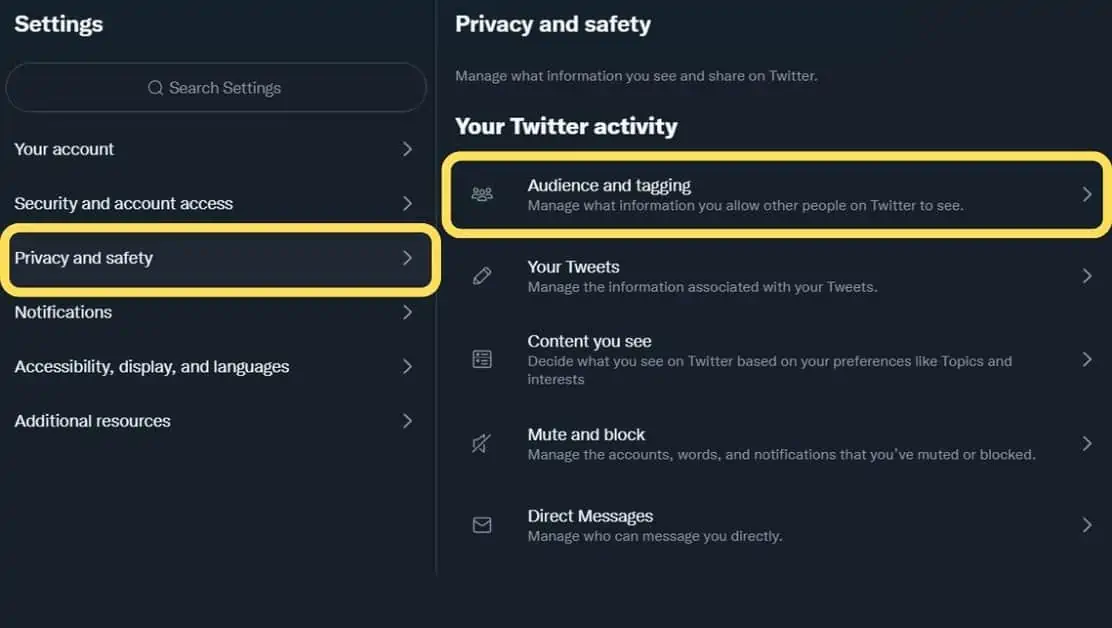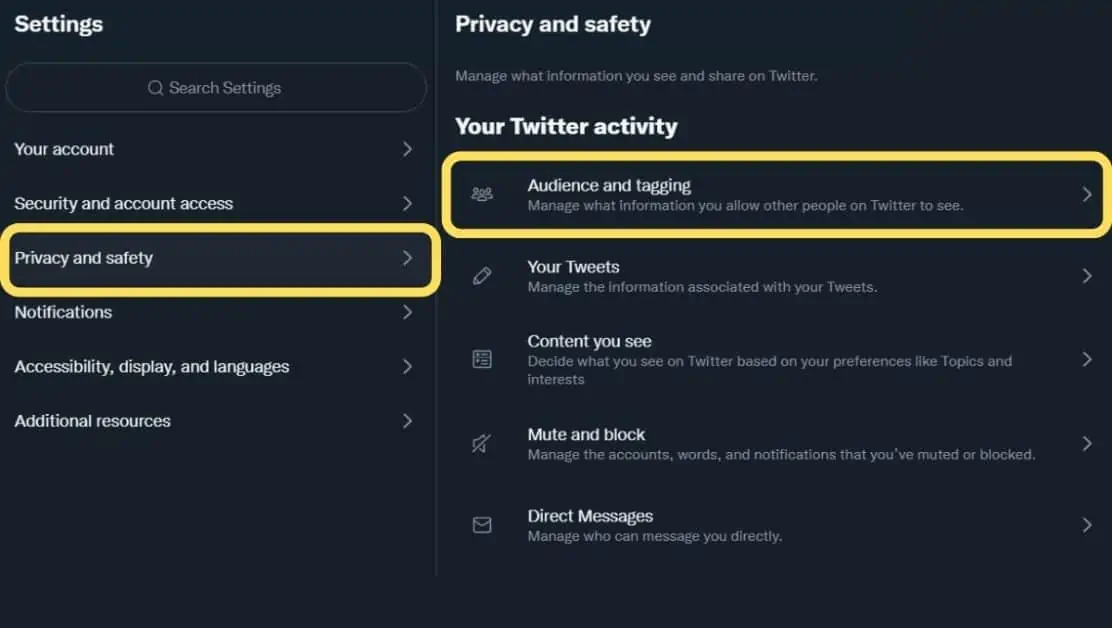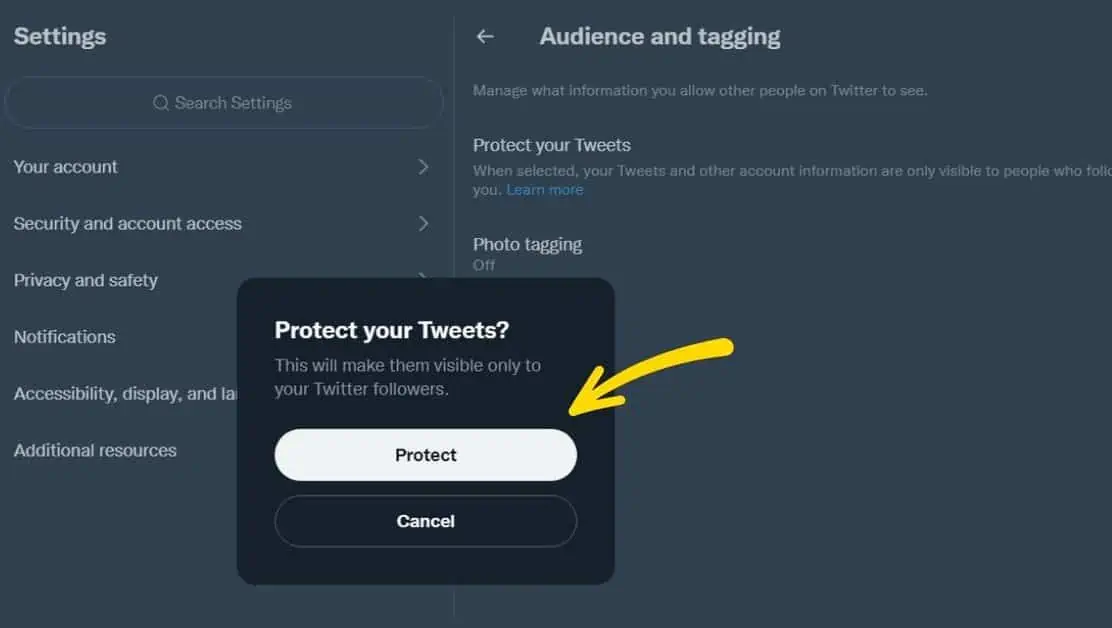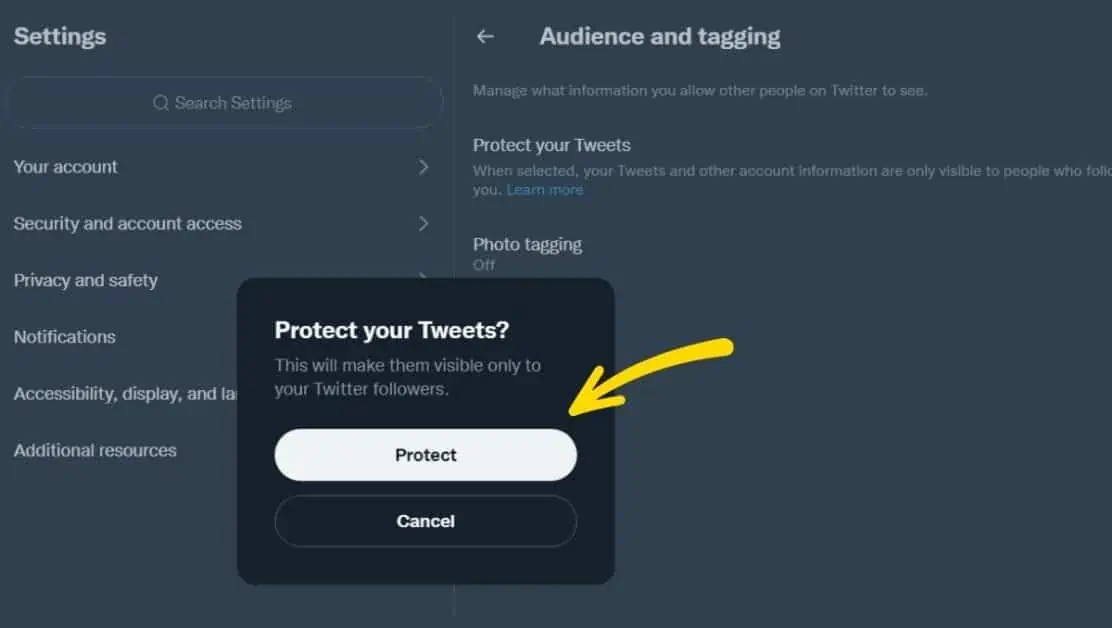 Frequently Asked Questions (FAQs)
Let's look at some FAQs associated with a private Twitter account and their best answers.
Why would someone make their Twitter account private?
Some reasons someone might want a private Twitter account are
to keep unwanted followers away from a profile and avoid spam, harassment, and other actions that could be considered offensive or inappropriate. Protect their personal information from strangers searching for them on social media platforms.

Can someone see your tweets if you are private?
Only the followers you've permitted to follow can see your tweets if the account is private.

What does a private Twitter account look like?
A private account on Twitter has a lock icon in front of its name, and instead of tweets, you'll see a message showing, "These tweets are protected."

Can you search for private Twitter accounts?
A private account can't be found or viewed by searching or browsing Twitter profiles or Tweets, but it can still be seen by anyone who knows the exact username.

If my Twitter is private and I mention someone can they see it?
If you mention someone on Twitter and your account is private, they will only see it if you have accepted their follow request and they are on your followers' list.

How to make the Twitter account public?
To make a Twitter account public, go to your Twitter home page on your mobile app and click on your profile picture, which will take you to your profile page. Tap on Settings and then tap on Privacy and safety > Audience and tagging. Toggle the Protect your tweets slider and tap Done.
Conclusion
We hope you found this article helpful. Making your Twitter account private may seem like a daunting task, but trust us—it's easier than you think.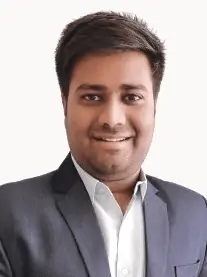 Mohit Patel (Founder & CEO)
Mohit Patel is a part-time blogger and CEO at NeutralX Corp (WiseCatcher's Parent Company). He is also an M&A Intermediary and the CEO of InstaFlip. He worked with thousands of business owners who own Content Sites, e-Commerce Businesses, SaaS Businesses, Marketplace, and Advertising networks. Mohit knows precisely what kind of content readers are looking for before making any buying decision whether it is a SaaS tool, a physical product, or a product comparison.