Best gaming headsets of 2023 under $500!!!
WiseCatcher is supported by its readers and we earn a commission if you buy through our affiliate links at no extra cost. Read the full affiliate disclosure in our privacy policy.
WiseCatcher is supported by its readers. You can find full affiliate disclosure in our privacy policy.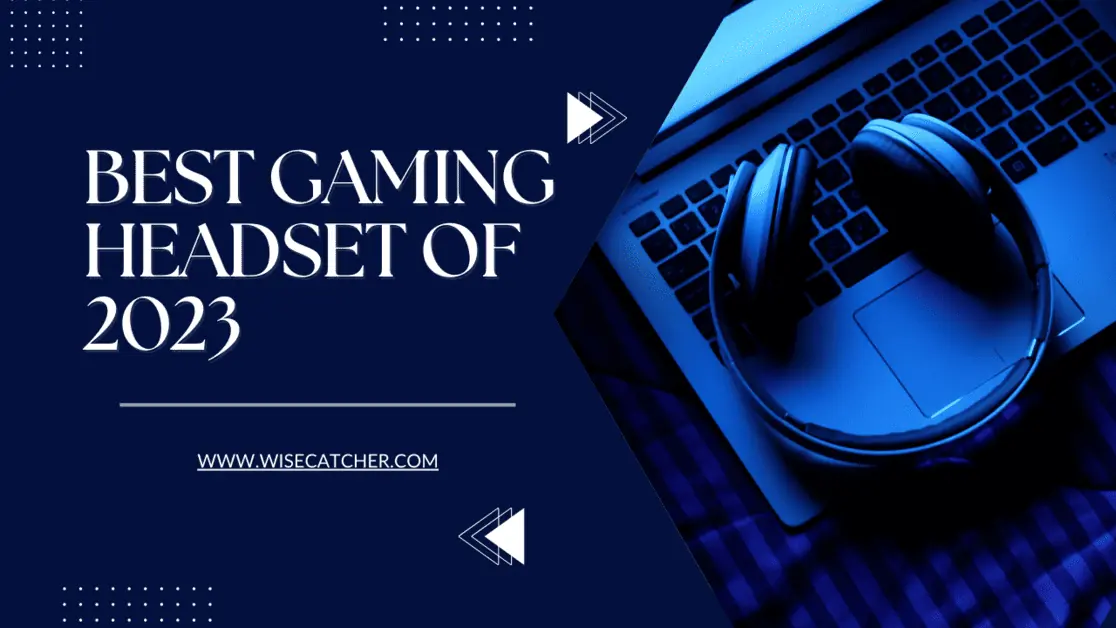 Only a passionate gamer can understand the importance of every gear and how it has the potential to alter your entire gaming experience. We understand how crucial every whisper and sound is in the game; therefore, we have created a curated list of the 7 Best gaming headsets of 2023.
All the headsets mentioned below offer exceptional audio quality, comfort, and features that will help you take your gaming to the next level. After spending on a gaming laptop and the latest PS5 games, we won't let you spend a huge chunk of your gaming fund on the headset, all the options are pocket-friendly 🙂
Here we go…
Do you also believe that you have to settle for stereo audio if you have a budget under $100? Well, not anymore!!! Razer Blackshark V2 offers spatial audio With built-in audio software and a USB sound card all these at a very affordable price range.
The V2 is a headset that you plug into your device using a 3.5mm jack, similar to the Astro Gaming A10. But what makes it special is that it comes with a USB audio adapter. This adapter gives you awesome surround sound, and it even activates the THX Spatial Audio app automatically using Razer's Synapse software. This clever setup makes the sound clear and helps you know where things are coming from in your game.
Best suited for:
This headset needs to be connected using a USB adaptor, which makes this best suited for PC gamers who have a budget under $100.
Why Wisecatcher approved?
Excellent high-quality audio performance
Exceptionally well-performing microphone
Comfortable and light fit, easy to use.
The name pretty much sums it up, it is a wireless headset that is built to use with Xbox. This headset uses the same wireless connection that the Xbox controllers use to connect with an Xbox One or Series S/X console without a separate transmitter.
These headsets are very easy to use as you can use them without plugging into the console itself. The sound quality might not be the best but it has good sound quality with spatial audio and simulated surround sound. It also offers Bluetooth so you can pair it with any other PC or phone but to be honest you might feel the audio quality is a little bit compromised when used with any devices other than Xbox.
Best suited for:
As the name suggests, this is a dedicated device for Xbox users, You can surely use it with other devices using Bluetooth but the result might not be the best.
Why Wisecatcher approved?
Remembers multiple wireless signals.
Outstanding audio quality.
Offers Bluetooth connectivity.
If you are looking for a premium wireless headset that works with multiple gaming systems then this is the end of your search. Steelseries Artis nova Pro wireless headset offers a desktop wireless transmitter with a control knob, two USB-C ports for connecting to your computer, and the compatible console for Xbox and Playstation versions all at once.
This is the only headset that comes with swappable batteries and provides maximum flexibility. This headset has a super amazing design, lightweight and comfortable fit, high-quality audio outputs, and active noise cancellation. The premium headset also has a top-notch mic and microphone quality.
Best suited for:
This headset is comparatively expensive but if you are looking for a multi-system headphone with classy looks and sound, and are ready to spend a fair amount, then this is the best match for you.
Why Wisecatcher approved?
Exceptional noise cancellation.
Powerful software with multilevel audio adjustments.
2 USB ports with swappable batteries.
The list of the best gaming headphones of 2023 can not completed without this Audeze Penrose Gaming headset. If you are obsessed with the best sound quality and wanna experience the gaming sounds as the producer and the sound mixing engineers intended it to be, then this is the perfect choice for you.
Audeze is well known in the market for its premium quality and planer magnetic drivers that deliver the most amazing sound quality. These headsets tend to be on the expensive side but you will not regret spending the amount on this sound beast. This is designed in a way that you can easily use it with PC, Nintendo Switch, PlayStation4, and PS5. It offers multiple connectivity options such as Bluetooth, a USB transmitter, and a 3.5mm wired connection.
Best suited for:
If you are an audiophile who can not live without great audio quality and has a budget of 300$ then you should not think twice before buying this near-perfect device.
Why Wisecatcher approved?
Bluetooth and wired connectivity options.
Comfortable and stylish fit.
Rich audio and easy to use.
If you are not looking for anything over the top and ready to settle for a premium-looking wired headset then you have to check this one out. Astro Gaming A10 is a complete feel-good, look-good, and sound-good package at a very affordable price.
These headsets are durable wired ones that have a superior build quality with nicely padded earcups and clear microphones. The built quality and sound quality makes this headset ideal for longer hours usage. If you are looking for a budget friendly option that also gives maximum comfort and has excellent sound then this headset should be your ideal purchase.
Best suited for:
This headset is the best choice for gamers who are tight on budget and are ready to settle for a analog wired headset but can not compromise with the sound quality.
Why Wisecatcher approved?
Highly affordable.
Comfortable and heavily padded earcups.
Great sound performance and microphone.
The Razer Barracuda X might not feel super fancy, but it's a budget-friendly gaming headset that delivers great sound. The 2022 model works with PCs, Nintendo Switch, PlayStation 4/5, and Android phones using a USB-C port (unfortunately, it doesn't support Xbox). It also has a regular 3.5mm wireless connection.
What's cool about this version is that it can connect to your phone via Bluetooth, so you can use it as wireless headphones for music without needing the special transmitter. This headset does not only offer amazing flexibility but also it have exceptionally well sound quality and fit. And the best part It comes with a detachable mic.
Best suited for:
If you are looking for a robust, comfortable, and neatly designed headphone along with great audio and microphone quality, then this is the perfect choice for you.
Why Wisecatcher approved?
Strong audio and microphone performance.
Perfectly comfortable fit.
Multiple connectivity options.
The last addition to our list of Best gaming headsets of 2023 is this Steelseries Arctis Nova Pro. This headset is one of the most feature equipped and powerful wired gaming headset available in the market. The software of this headset offers strong spatial audio and many granular adjustments along with luxurious look and feel.
It works with PS4, PS5, Xbox, and other major gaming consoles along with your PCs. You can also connect this to 2 devices at a time using the USB-C port. If you are an audiophile then also this device comes in handy as it helps you feel every tune. This is a very classy and appealing headset but it is wired and therefore our team feels it to be more on the expensive side with the hefty pricing of $249.
Best suited for:
Desktop gamers and music lovers who understand the importance of high audio quality and comfortable fit, and are ready to invest in a wired headset, must go for this device without thinking much.
Why Wisecatcher approved?
Powerful software with multiple audio adjustments.
Supports Hi-Rec audios.
Clear audio and classy built quality.
Here we conclude our list of 7 Best gaming headsets of 2023. If you are someone who does not like the beast looks and heavy feel of headset and looking to invest in some good (in-ear) headphone ot earbuds then we have also sort out a list of Top 5 earbuds of 2023, you must check it out!!!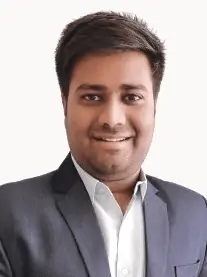 Mohit Patel (Founder & CEO)
Mohit Patel is a part-time blogger and CEO at NeutralX Corp (WiseCatcher's Parent Company). He is also an M&A Intermediary and the CEO of InstaFlip. He worked with thousands of business owners who own Content Sites, e-Commerce Businesses, SaaS Businesses, Marketplace, and Advertising networks. Mohit knows precisely what kind of content readers are looking for before making any buying decision whether it is a SaaS tool, a physical product, or a product comparison.