How To Clear Cache on iPhone: A Step-By-Step Guide
WiseCatcher is supported by its readers and we earn a commission if you buy through our affiliate links at no extra cost. Read the full affiliate disclosure in our privacy policy.
WiseCatcher is supported by its readers. You can find full affiliate disclosure in our privacy policy.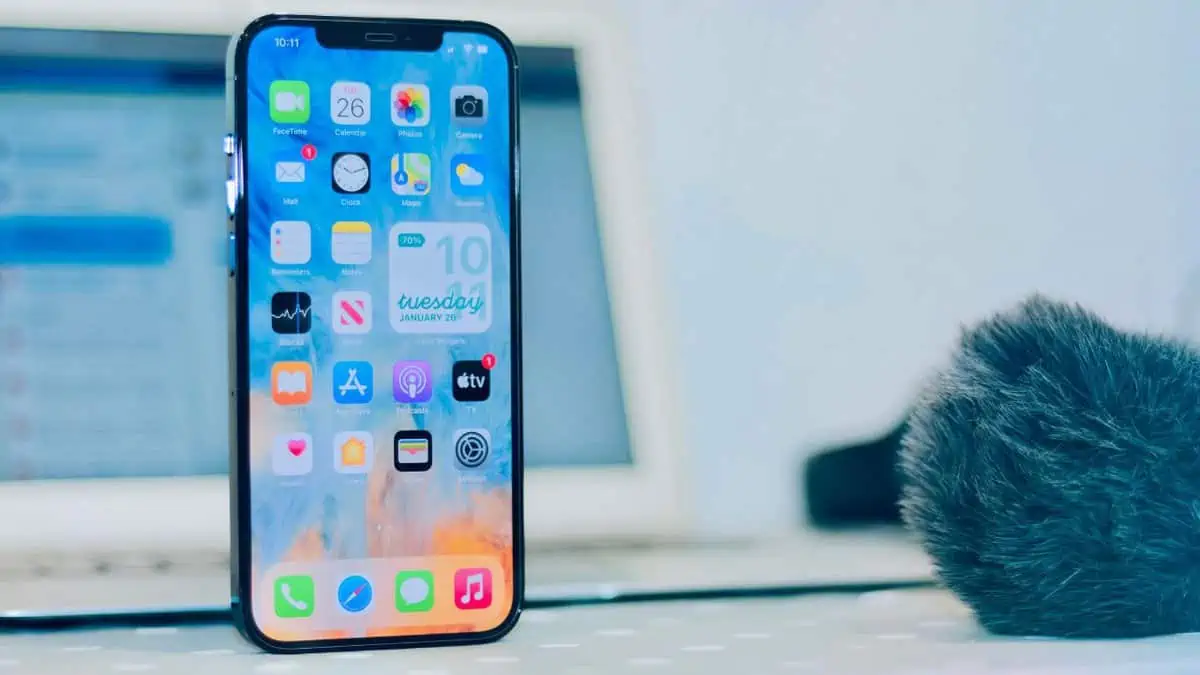 The Cache is a temporary storage area for files and data that allows users to access content faster on their devices.
It is like a buffer that stores data temporarily so that it can be read from or written more quickly than from the device's main memory or storage.
In this article, I'll cover how to clear Cache on iPhone in simple steps. I'll also explain why it is essential to clear the Cache on your device, what some of the issues can be caused by a full cache, and how often you should clear the app cache on an iPhone.
The cached data is useful, but you want it to build up only a little. When there are many caches, your iPhone or iPad can feel slow.
It is very important to clear the Cache on your iPhone periodically to keep it running smoothly. Clearing the Cache on your iPhone can improve its performance, speed up your apps, and prevent other problems.
Also, learn how to clear Instagram Cache on Android, iOS, and PC.
Why is it Important to Clear Cache on iPhone?
Clearing the Cache on the iPhone is an important step that can help to keep your device running smoothly. The Cache is temporary storage for data. Sometimes it is good to have it, but sometimes it can become full and cause issues with your device.
Clearing the Cache on iPhone will help solve some of these issues and make your device run more smoothly.
It also frees up storage space by deleting unnecessary files that would otherwise occupy space on your phone or tablet.
What are the Problems Caused by a Full Cache?
If your iPhone is slow, it may indicate that the device's Cache is full. It can happen when too many apps run in the background and consume too much RAM.
As a result, your browser will load websites slower or download content slower than you'd like it to. The same goes for app updates; if your Cache is full, updating an app may take longer.
In addition to speed issues, a full cache can also lead to other problems mentioned below:
How to Clear Cache on iPhone in Safari
Here is the step-by-step process on how to clear Cache on iPhone from the Safari browser:
On your iPhone, tap on the Settings icon.
Next, scroll down until you find the Safari icon on the list and tab.
Click on Clear History and Website Data.
A message on your screen warns you that clearing your browser's Cache will remove browsing data.
Tap on "Clear History and Data. "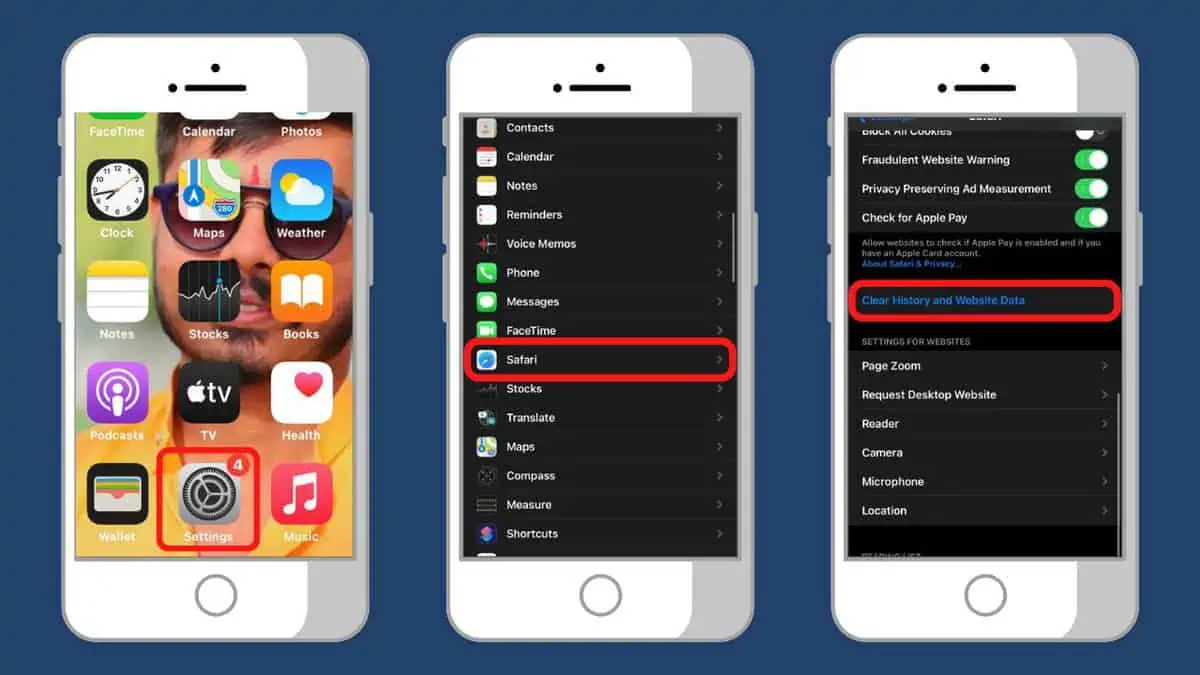 How to Clear App Cache on iPhone
Here is the step-by-step process on how to clear the Cache on iPhone from Apps:
On your iPhone, go to Settings
Next, tap on General
Tap on iPhone Storage
You'll find a list of all the apps on your iPhone.
Click the one you'd like to clear and tap Offload App.
A message will appear on your screen warning you that the App will be deleted, but its documents and data will remain.
Tap Offload App.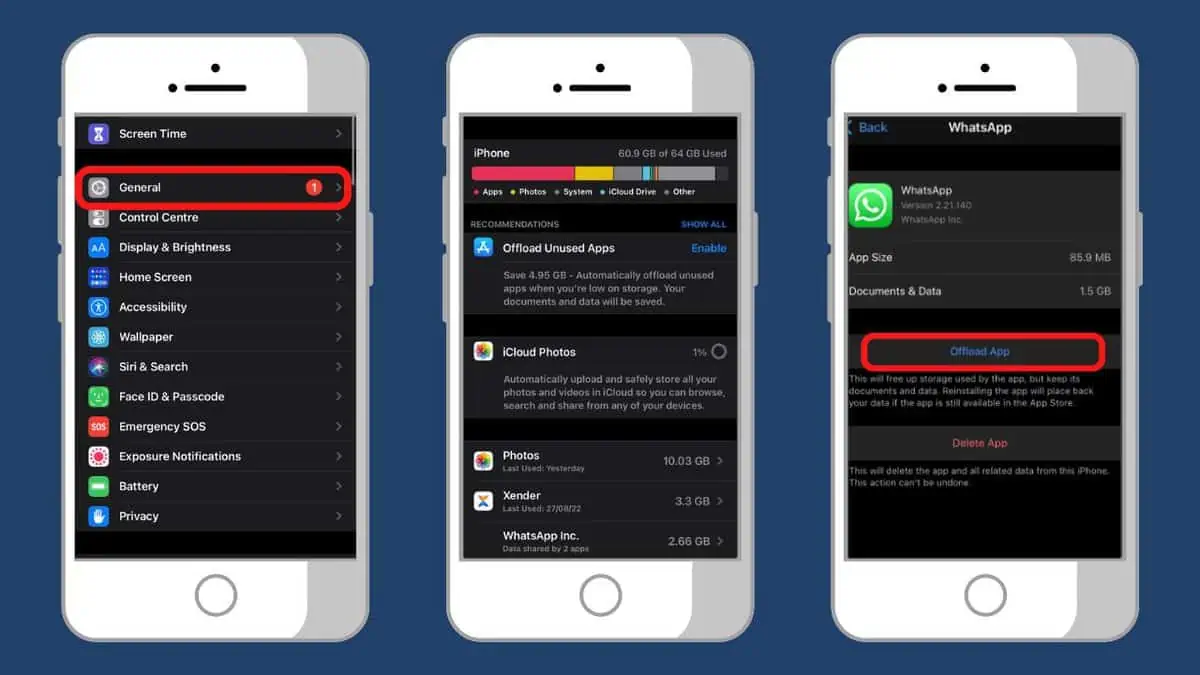 Frequently Asked Questions (FAQs)
Here are a few essential FAQs related to clearing the iPhone cache.
How do I delete the cache on my iPhone?
To delete the Cache on your iPhone, open Settings and tap General > iPhone Storage. Next, select the ones you want to clear from the list of all the apps. Finally, tap Offload App. Your cached data will be cleared from your device.

Does iPhone have the cache to clear?
Yes, iPhone does have the Cache to clear. Each time you visit a website or App on your iPhone, data from that website is stored in memory so that when you go back to the site again, it can load quickly without having to access the internet for everything again.

Where do I find my cache on my iPhone?
You can find the Cache on your iPhone in the Safari browser and on your apps, and you can clear the Cache of both from the Settings app. Your iPhone has a cache that temporarily stores data so your device can run faster. To free up space on your phone, it's a good practice to periodically clean your Cache.

Should I clear the cache on my iPhone?
Yes, you should clear the Cache on your iPhone. It can slow down your phone and fills up your phone memory. If you need help with apps taking longer than usual to open or load, then clearing the Cache might solve this issue!
Conclusion
It is easy to clear the Cache on iPhone. Be sure you do it regularly for better performance of your device. It's easy to forget the importance of clearing your Cache, which regularly will help your iPhone work much faster.
This article has helped you understand how to clear the Cache on your iPhone. If you have any queries on clearing the iPhone cache, feel free to ask them in the comments section below.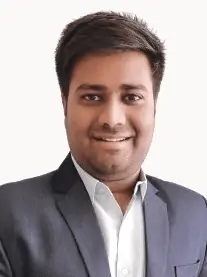 Mohit Patel (Founder & CEO)
Mohit Patel is a part-time blogger and CEO at NeutralX Corp (WiseCatcher's Parent Company). He is also an M&A Intermediary and the CEO of InstaFlip. He worked with thousands of business owners who own Content Sites, e-Commerce Businesses, SaaS Businesses, Marketplace, and Advertising networks. Mohit knows precisely what kind of content readers are looking for before making any buying decision whether it is a SaaS tool, a physical product, or a product comparison.