iPhone 15 Price, feature, and everything you need to know!
WiseCatcher is supported by its readers and we earn a commission if you buy through our affiliate links at no extra cost. Read the full affiliate disclosure in our privacy policy.
WiseCatcher is supported by its readers. You can find full affiliate disclosure in our privacy policy.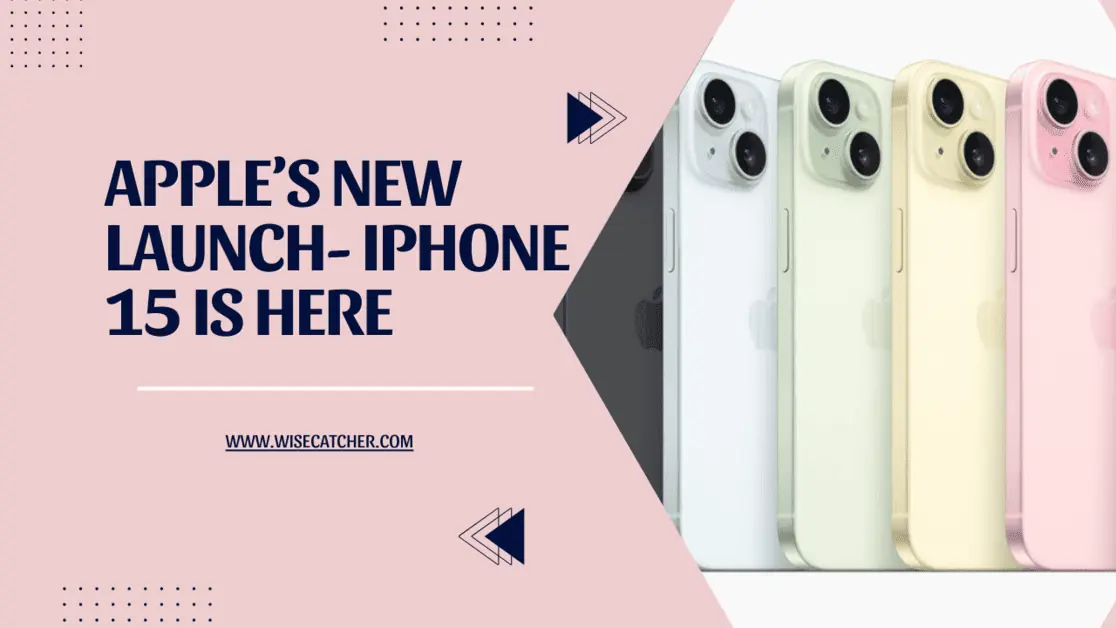 After months of rumors, guesses, speculation and waiting the most awaited phones of the year are here. Apple launched the new iPhone 15 series on 12th September 2023. The launch event has been the most exciting and fun. The iPhone 15 and 15 Plus are all you need to make your life super easy.
If you are wondering about the new iPhone 15 price, release date, design, or the various specs and features of Apple's most affordable new phone then you are at the right place, so without further delay let's get started.
Here is the iPhone 15 and iPhone 15 plus in a nutshell.
| | | |
| --- | --- | --- |
| Specification | iPhone 15 | iPhone 15 Plus |
| Dimension | 147.6 mm x 71.6 mm x 7.80 mm | 160.9 mm x 77.8 mm x 7.80 |
| Rear Camera | 48MP main, 12MP ultrawide | 48MP main, 12MP ultrawide |
| Front Camera | 12MP | 12MP |
| Chipset | A16 Bionic | A16 Bionic |
| Display | 6.1 inch OLED | 6.7 inch OLED |
| Weight | 171g | 201g |
| Resolution | 2556 x 1179 pixels | 2796 x 1290 pixels |
| Storage | 128GB, 256GB, 512GB | 128GB, 256GB, 512GB |
| Price | Starts from $799 | Starts from $899 |
iPhone 15 and 15 Plus Design
Well, much change in design is too much of an expectation from Apple so the new iPhone 15 and 15 Plus are successors of the iPhone 14 and iPhone 14 Plus from the back design but in the front, you are going to see some great changes. iPhone 15 and iPhone 15 Plus have ditched the regular notch and now come with the dynamic island that we previously witnessed in the iPhone 14 Pro and iPhone 14 Pro Max.
The new Iphone 15 and 15 Plus also have color-infused glass and USB-C port instead of the lighting ones. All these changes combined give the iPhone 15 and 15 Plus a refreshing and different look from their predecessors.
The iPhone 15 comes in five different colors, and it's designed to resist dust and water with an IP68 rating. It has an aluminum frame and is slightly larger but lighter than the iPhone 14, measuring 147.6 x 71.6 x 7.8mm and weighing 171g, whereas the iPhone 14 is 146.7 x 71.5 x 7.8mm and weighs 172g.
Here are the available color options for iPhone 15 and iPhone 15 Plus:
Black
Blue
Green
Yellow
Pink
iPhone 15 and 15 Plus Performance
iPhone 15 and iPhone 15 Plus run on the powerful A16 bionic chip that was previously seen in the Iphone 14 Pro and Pro Max. Those phones are known for their exceptional power, though the iPhone 15 Pro and Pro Max now surpass them.
Apple doesn't disclose the exact amount of RAM in their phones, so we'll have to wait for a teardown to find out. However, the iPhone 14 had 6GB of RAM, and it's likely that the iPhone 15 has a similar amount. The iPhone 15 also has an improved Ultra-Wide Band chip, making it easier to locate friends using the Find My feature.
iPhone 15 and 15 Plus Battery
I do not understand Apple's obsession with surprises but yes they did not reveal the battery size and any of the phones in the launch event. But what they did mention is that the new iPhone has an excellent battery life that will last up to 20 hours of video playback, 16 hours of streamed video, and 80 hours of audio playback. That's the same as the quoted figures for the iPhone 14.
Well while talking about the battery I feel we must talk about how the iPhone has finally broken its ties with the lightning cable and finally introduced the new iPhone series with a USB-C port. It also supports wireless charging.
iPhone 15 and 15 Plus Display
iPhone 15 and 15 Plus have not much improvement in this area as the screen is 6.1 and 6.7 inches respectively which is similar to what Apple has offered for series 14. The resolution is 1170 x 2532 which is again similar to iPhone 14. We see a major leap in the brightness though as it goes from 1200 nits to 2000 nits.
The refresh rate comes as a disappointment as the same is offered in some very inexpensive Android phones too. But the overall display quality should be high as it was seen in iPhone 14, come on it's Apple after all. The screen is safeguarded by Ceramic Shield, which is meant to provide extra protection from bumps and scratches. Additionally, both the regular iPhone 15 models support iOS 17's StandBy mode.
iPhone 15 and 15 Plus Camera
Apple has given the most amazing gift as the camera upgrade to all the people who love to click and get clicked. The whopping 48 MP rear camera with an f/1.6 aperture, using the depth data acquired at capture it can retroactively turn standard shots into portrait shots.
The rest of the cameras are similar to the old model and the front well Apple has a 12 MP ultra-wide camera and a 12MP front-facing snapper to offer. It also offers smart HDR, portrait lighting, action mode and truedepth front camera with autofocus.
The video can be shot in thr 4K cinematic mode at upto 6fps that sound like an excellent and promising camera set up by Apple.
iPhone 15 price
I understand that you might have already set your mind to buy the latest iPhone and are here to see when it will be available for pre booking, or in the store and what is the pricing of these new phone.
Iphone 15 series has been launched on 12'th September 2023 and it will be available for pre order form friday 15'th September and you can experience the brand new Apple iPhone series 15 in store from 22 September.
iPhone 15 will start from $799 for the base model of 128 GB. iPhone 15 Plus will start from $899 for the base model of 128GB. The price will eventually increase with the storage capacity you opt for.
If you are an Android user and want to switch to iOS, here's your chance. If you are an Apple user already, then consider it an optional upgrade. iPhone 15 price, features, battery life, and performance make this phone a great option for people who have a busy life and looking for a phone that is a complete powerhouse. So do let me know what are your thoughts about Apple's new launch.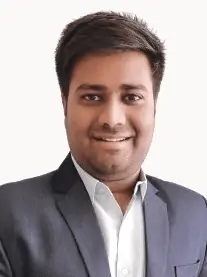 Mohit Patel (Founder & CEO)
Mohit Patel is a part-time blogger and CEO at NeutralX Corp (WiseCatcher's Parent Company). He is also an M&A Intermediary and the CEO of InstaFlip. He worked with thousands of business owners who own Content Sites, e-Commerce Businesses, SaaS Businesses, Marketplace, and Advertising networks. Mohit knows precisely what kind of content readers are looking for before making any buying decision whether it is a SaaS tool, a physical product, or a product comparison.