PS6 Release Date, Latest News, Price, Rumors & Everything We Know
WiseCatcher is supported by its readers and we earn a commission if you buy through our affiliate links at no extra cost. Read the full affiliate disclosure in our privacy policy.
WiseCatcher is supported by its readers. You can find full affiliate disclosure in our privacy policy.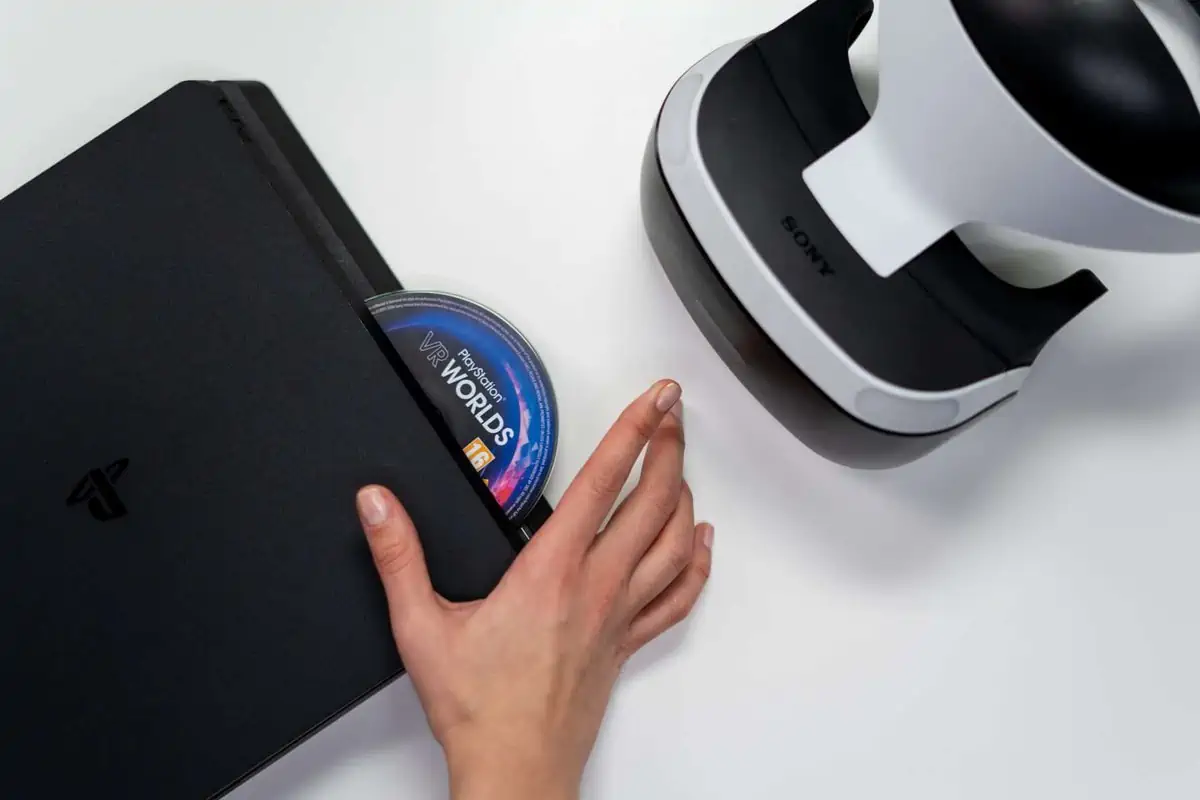 Gaming enthusiasts worldwide are always excited to update their gaming setup, and Sony's PlayStation is always among their top priorities.
There's a lot of excitement surrounding the release of PS6, and everyone wants to know when they can expect it, what the new features will be, and how much it'll cost.
The PS6 console is Sony's next game console after its latest release of PS5 in 2020, and there is a lot of hype around the upcoming PS6 console. Unfortunately, Sony has been tight-lipped about the PS6's release date, Price, and specs. However, some rumors are floating around, and we've gathered all the latest PS6 news and rumors for you.
We're excited too, so in this article, we'll address some of the essential questions surrounding the PS6 release date, Price, features, and more.
When is The PS6 Coming Out?
Although there has yet to be official information on the PS6 release date from sony, it probably will be for a few years, but Sony has been pretty consistent with its release schedule.
Let's have a look at the past timeline of Sony's PlayStation releases:
PS1 -> PS2 – 6yrs
PS2 -> PS3 – 7yrs
PS3 -> PS4 – 7yrs
PS4 -> PS5 – 7yrs
Looking at the above timeline, it's fair to guess that the PS6 will be out in 2026 or 2027. This would mean 6 to 7 years after the PS5 came out (November 2020).
We've all been wondering when the PS6 is coming out. It feels like it's been forever since the release of the PS5, and everyone is anxious to see what Sony has in store for us with their next console.
What is Sony's Official Statement about the PS6 Release Date?
Sony's Executive VP of Hardware Engineering, Masayasu Ito, has said that the company plans to keep its new console cycle to around six or seven years.
This will also allow Sony to keep up with the pace of technological development.
What will be the PS6 Controller Price?
As far as how much the PS6 will cost, there have been many different estimates. Some people believe that it will cost around $499, while others believe it could be as expensive as $599.
Rumors about the price have been flying for quite some time now, but no one can predict what will be the new features and updates in Sony's next-gen PlayStation.
There's no word on what price point Sony plans on charging for its new system yet, but we wouldn't be surprised if they priced it similarly as they did with the PS4 Pro ($399) and PS5 ($499).
Let's assume it can be priced around $599-$649.
Why PlayStation is So Popular?
The PlayStation brand has been around for a long time. It's one of the most successful consoles ever made, and even today, it can boast of having a large fan base. This is not just because of its great games but also because of its unique features.
Many people have used PlayStation since it was first released in 1994. PlayStation offers excellent graphics and gameplay that can't be found on other consoles.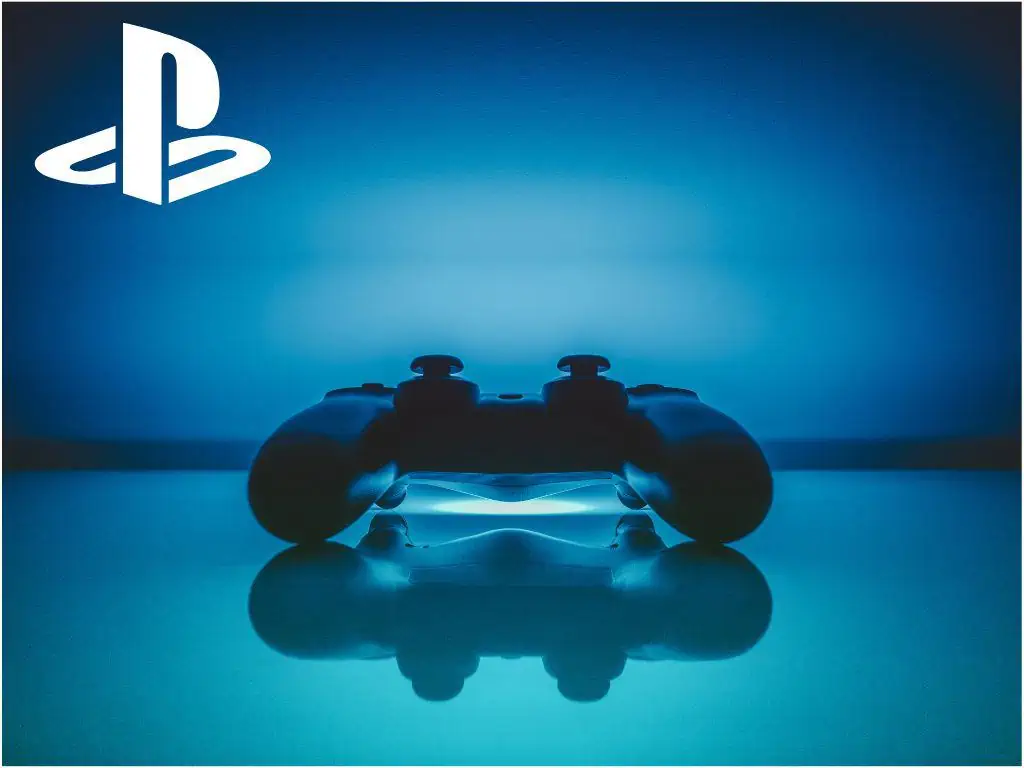 There are many reasons why PlayStation is so popular, including the following:
Unparalleled Graphics: The graphics in PlayStation games are better than those of any other console. This makes them more appealing to players who want an authentic gaming experience.
Incredible Games: The games available on PlayStation are some of the best around. They have been around for a long time, which means they are tried and tested by many people who enjoy playing them and recommend them to others who want to get into gaming.
Outstanding Features:Â PlayStation has many great features that stand out from other consoles today. These include voice chat and high-speed internet capabilities that allow you to play online with other players worldwide.
Also Read: PS5 Update: News, Top Features, Rumors, and Everything You Need to Know
What Features you can expect from PS6 Console?
The PlayStation 6 will be the next central console from Sony and is expected to launch sometime in 2026 or 2027, based on the past timeline and data study.
While it may seem a long way off, we've already seen several rumors about the PS6 and its features.
While there's currently no official word on the exact features of PS6, here's everything we can predict about Sony's next-generation gaming platform: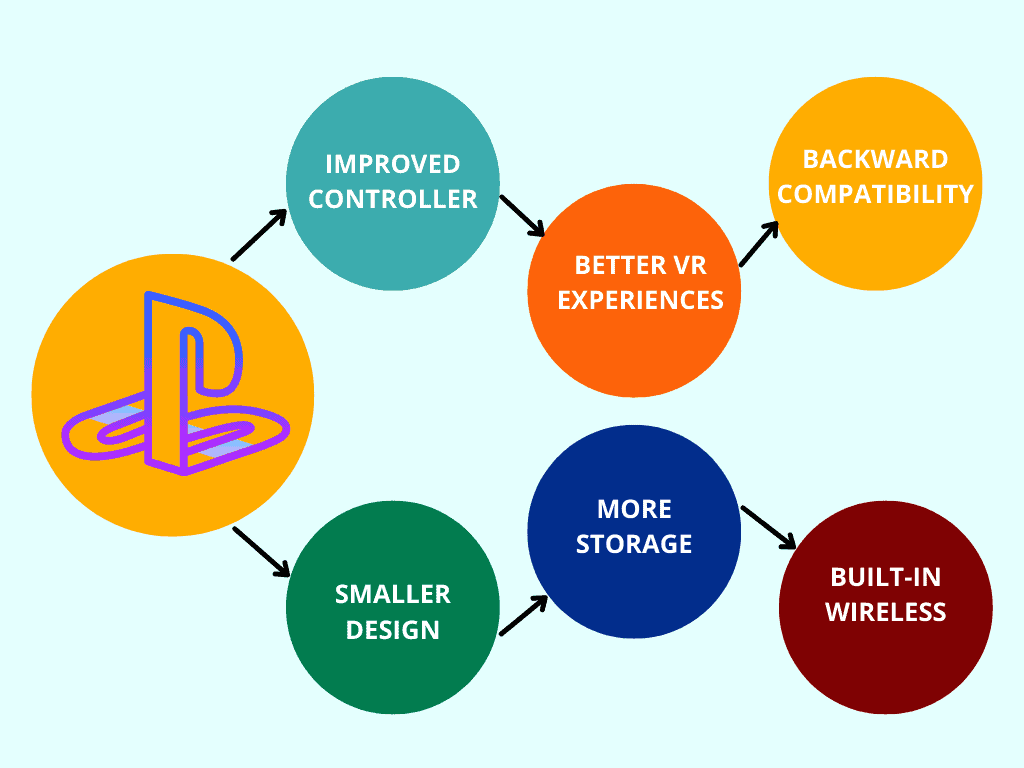 Improved Controller
The new PS6 controller may have a lot of cool new features, including a touchpad, gyroscope, microphone, speaker, and camera. The touchpad is excellent for games requiring precise movement or playing piano in Rock Band.
The gyroscope allows you to turn in any direction without tilting the controller (hence the name). Finally, the speaker and microphone will enable you to talk with your friends while playing multiplayer games!
Better VR Experiences
The PS6 will bring a new wave of VR experiences. The PS6 controller will be able to provide better VR experiences and more compelling VR games. This is because of the power of the next-gen console.
New Games
New games are always added to the mix, so there's something for everyone. It'll have various categories to choose from, including strategy, action, and adventure. Games that include:
Backward Compatibility
PS6 will be backward compatible with all previous games, controllers, and peripherals. The PS6 will include a cloud version of all PS5 games that can be accessed from the game store's PS4, PS3, or PC versions.
Small Design
The PS6 is going to be smaller in size. This is because Sony wants to make the console more compact so that it can fit into your living room. The PS6 will also feature better cooling capabilities than its predecessor, which means that it will run at lower temperatures when compared with the PS5.
More Storage
It's also expected that Sony will offer SSD drive options with its next-generation console, which should make loading times faster than they currently are on PS5 games.
We're hoping that Sony makes the internals of the PS6 more accessible, so swapping out the hard drive for something more significant is easier, like through a plug-and-go model.
Built-in Wireless Technolgy
Built-in wireless technology is becoming more common as people look to save money and energy, but some older devices still require a wired connection.
Sony's current console, the PS5, doesn't have this feature. Sony said this was because "it would make it more expensive" and "it wouldn't really be worth it."
Let's see whether PS6 will surprise us with this feature or not.
Also Read: How To Rebuild Database On PS4 in 5 Easy Steps
Frequently Asked Questions (FAQs)
How Much Will The PS6 Cost?
The price of the PS6 has not been revealed yet. However, it is expected that the price will be similar to or slightly higher than PS5 which was priced at $499 USD.
u003cbru003eWhen PS6 will be available for pre-order?
There is no information for a pre-order campaign for PS6 at this time but we expect one to be announced sometime in 2025-26 when it'll be officially announced by Sony.
Conclusion
We're really excited about the new PS6, and we hope that you are too! We know gamers can be very skeptical, and it takes a lot for them to commit their time and money to something new.
But, if there's one thing Sony has proven over the years, it's that they know how to listen to their audience and create products that meet their needs.
They've also been very good at staying competitive in an industry where companies tend to fall behind over time due to a lack of innovation or just plain bad luck.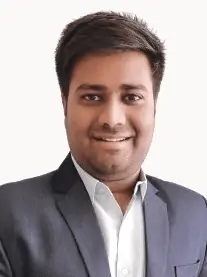 Mohit Patel (Founder & CEO)
Mohit Patel is a part-time blogger and CEO at NeutralX Corp (WiseCatcher's Parent Company). He is also an M&A Intermediary and the CEO of InstaFlip. He worked with thousands of business owners who own Content Sites, e-Commerce Businesses, SaaS Businesses, Marketplace, and Advertising networks. Mohit knows precisely what kind of content readers are looking for before making any buying decision whether it is a SaaS tool, a physical product, or a product comparison.