How to Factory Reset Android Phone in Just a Few Easy Steps
WiseCatcher is supported by its readers and we earn a commission if you buy through our affiliate links at no extra cost. Read the full affiliate disclosure in our privacy policy.
WiseCatcher is supported by its readers. You can find full affiliate disclosure in our privacy policy.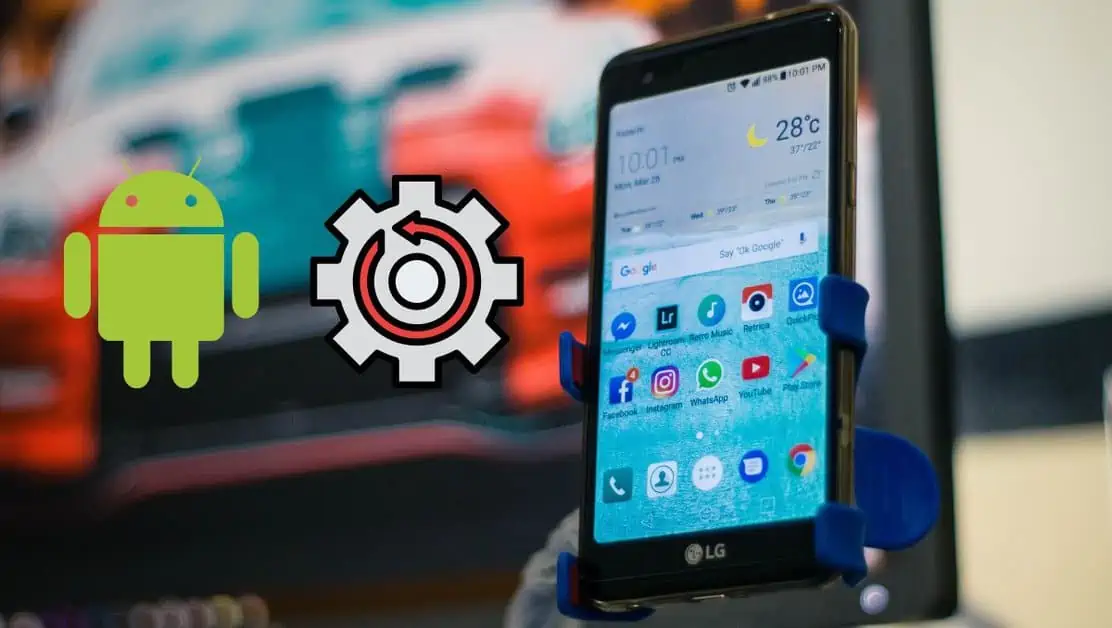 Have you forgotten the password of your Android device and want to reset it? Restoring the phone to factory settings will erase everything saved in the internal storage, but it is the right way to get rid of the built-in lock screen if you can't bypass it.
I love my Android phone because it lets me do everything I want. But sometimes, things go wrong, and I have to factory reset my phone. Factory resetting can be annoying because you lose all your data, and it takes time to download all your apps again.
After doing this many times, I put together a step-by-step guide that shows you exactly how to factory reset an Android phone and save all your data.
A factory reset is the last resort for fixing any Android device that won't boot up correctly. This process will erase all your data, so take a backup of your important data attempting this.
In this post, we'll go over the benefits of factory resetting an android phone and how to factory reset android phone or tablet.
If you're an iPhone user, check out our detailed guide on factory reset iPhone.
What Does a Factory Reset Do on Android?
Factory reset on Android will clear all your personal data from the device and return it to its original state when you bought it. It helps you eliminate all the junk and bloatware that manufacturers and carriers install on phones, but it also makes it easier to sell or give away a used phone.
If you're considering selling your phone, we recommend you perform a factory reset before putting it up for sale. It will ensure no one can look at your personal data (including photos) without permission.
Benefits of Factory Resetting Android Phone
Factory Resetting is a process that you can use to wipe your Android device and restore it to its original state. After a factory reset, you'll have to start over from scratch, but it's an excellent way to fix problems with your phone.
Here are some benefits of factory resetting your Android phone:
How to Back Up Android Before Factory Reset
If you're planning on resetting your android smartphone or tablet to factory settings, ensure that you back up all of your important data beforehand.
You can easily and quickly back up your Android device using Google's backup service Google One. This will automatically create a copy of specific data from your device and store it in the cloud for safekeeping, which includes:
App data
Call history
Contacts Data
Phone Settings
SMS messages
Pictures and videos
MMS messages
The only thing that requires your attention is ensuring that auto-backups are enabled for your device. Here's how to Backup your android device to Google One: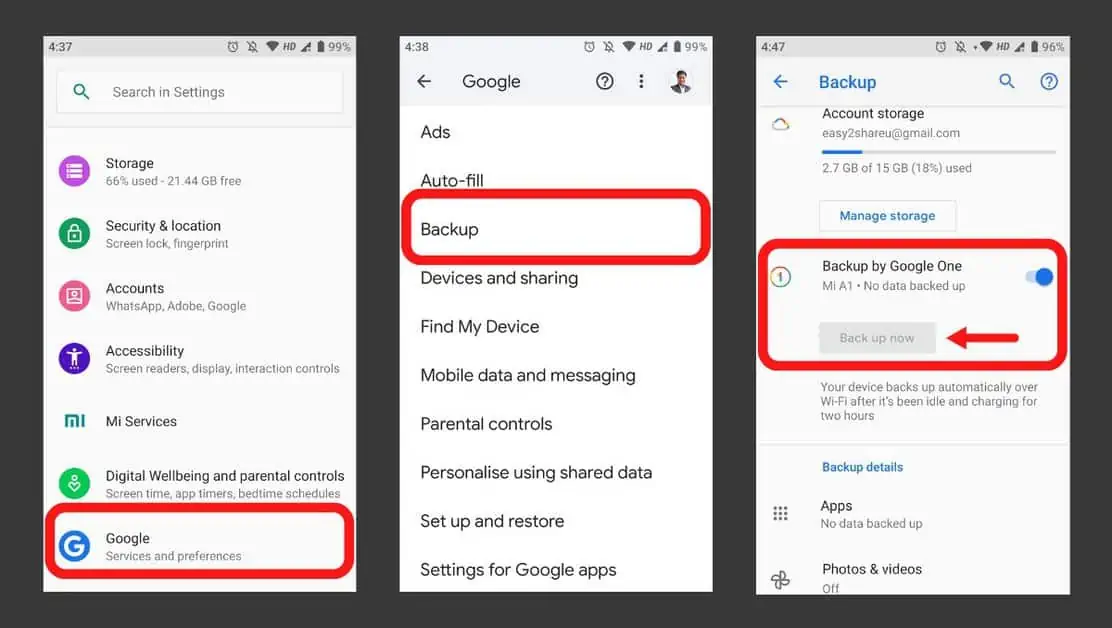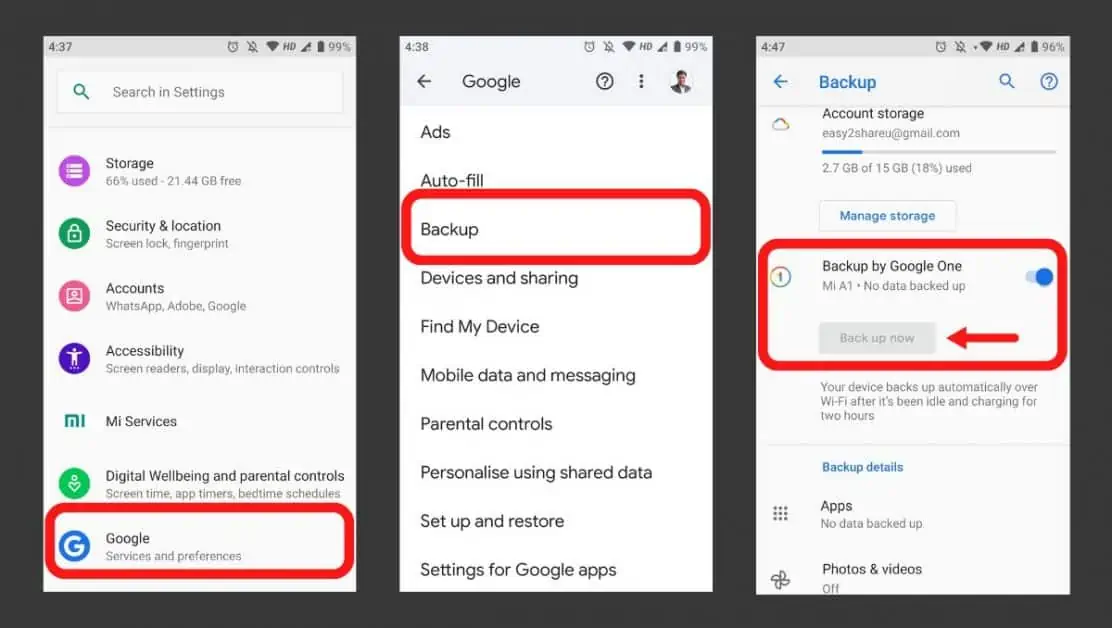 How to Factory Reset Android Phone
Factory resetting your Android phone is a helpful troubleshooting tool. This allows you to start over with a clean slate.
Here's a step-by-step process on how to factory reset an Android phone: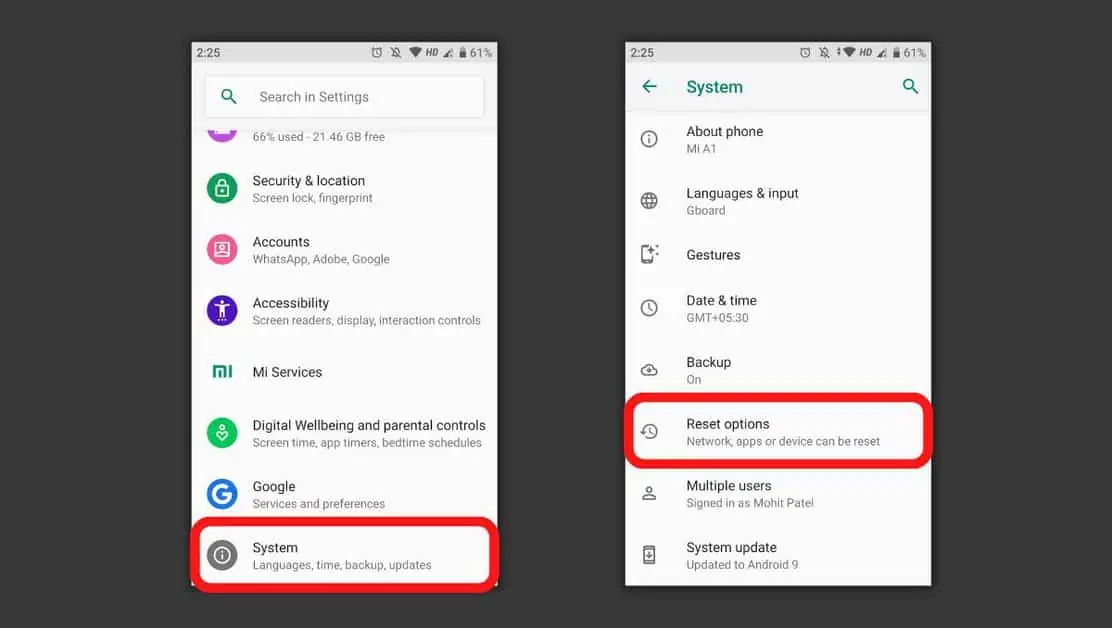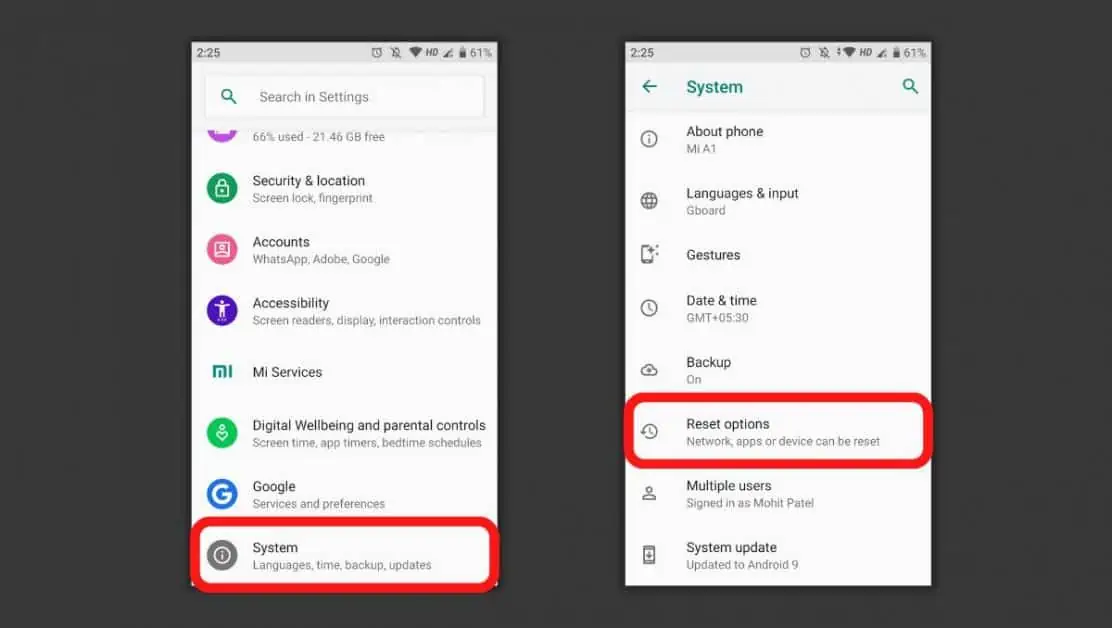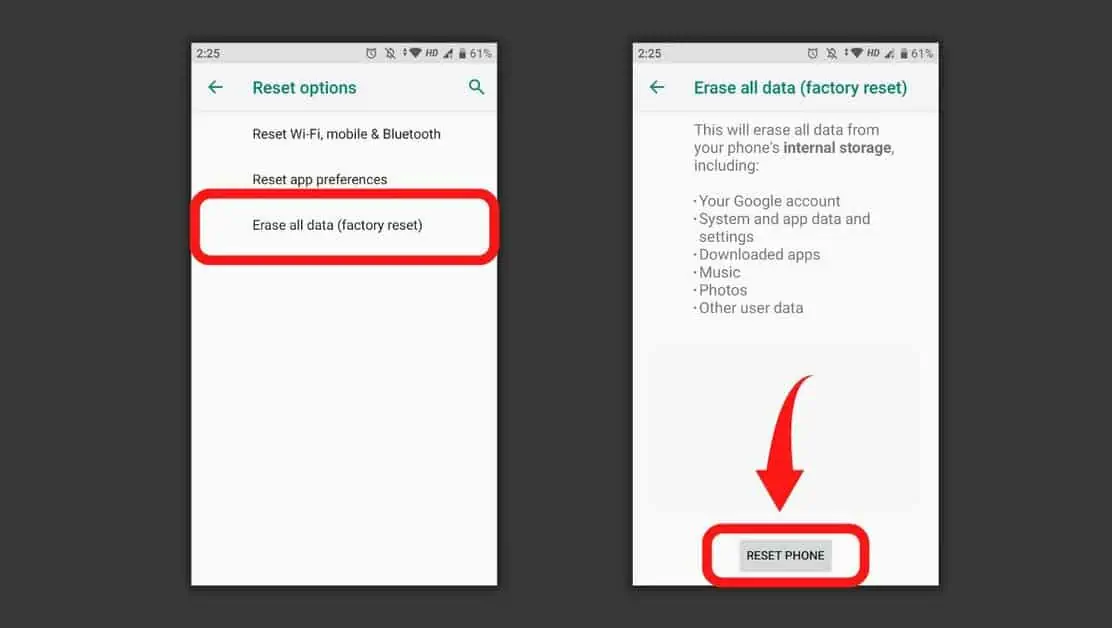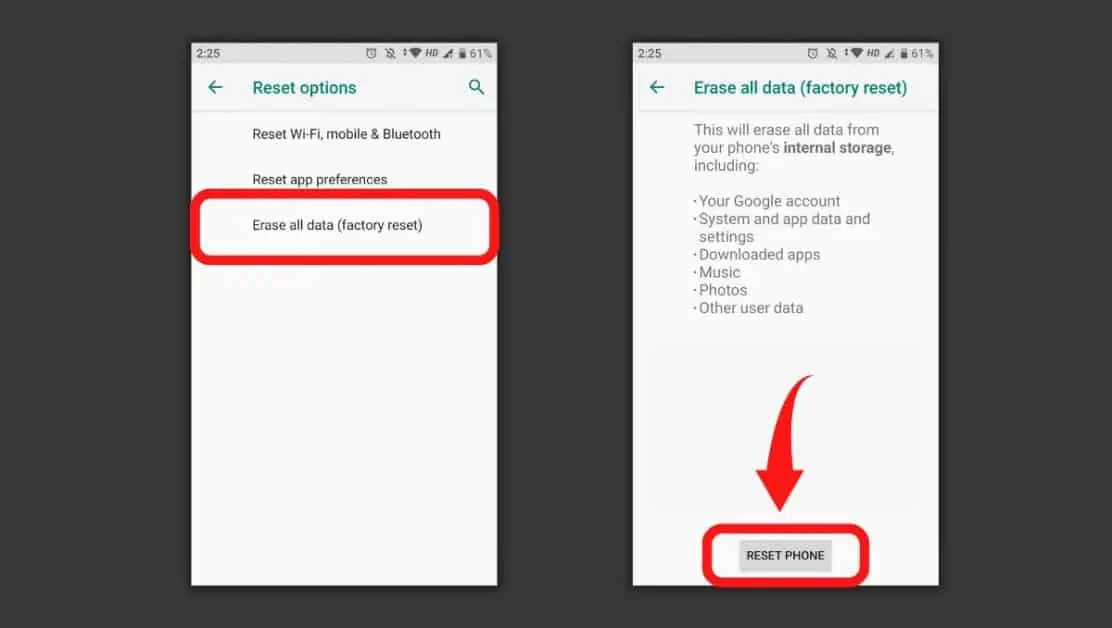 Frequently Asked Questions (FAQs)
Let's look at the most common questions about factory resetting an Android phone.
Is a factory reset on Android worth it?
Factory reset is an intelligent way to protect your privacy, especially if you're giving away or selling your Android phone. It will save you from the trouble of dealing with misuse of your data.

Will a factory reset speed up my Android phone?
Factory reset helps to clean up any clutter on your device. As you use your phone and install apps, some things get stored in the background, slowing down performance. Doing a factory reset lets, you keep only the necessary files on your device while cleaning up everything else, which results in a faster speed for your phone.

If I reset my Android phone, will I lose everything?
When resetting your Android phone, you delete the data from your internal storage. It's necessary to back up all your data on the Google One cloud to avoid any data loss.

How to factory reset a locked Android phone?
You can factory reset your Android phone using the Recovery Mode if it's locked. Hold down the Volume up + Power key for a few seconds to enter Recovery Mode. Use the Volume keys to select "Factory Reset" and the power button to Enter.

What's the difference between hard reset and factory reset Android?
When you reset your Android phone, the two types of resets are a hard reset and a factory reset. A hard reset restarts your phone, while a factory reset erases all data and settings.
Conclusion
A factory reset is an excellent way to fix problems with your phone or tablet, like a frozen or unresponsive touch screen. It's also a good idea when you give away or sell your device. It will remove all your personal information.
This article has given you enough information on how to factory reset an Android phone and the benefits of factory resetting. Please remember to share it with you.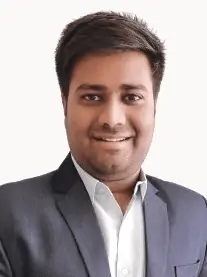 Mohit Patel (Founder & CEO)
Mohit Patel is a part-time blogger and CEO at NeutralX Corp (WiseCatcher's Parent Company). He is also an M&A Intermediary and the CEO of InstaFlip. He worked with thousands of business owners who own Content Sites, e-Commerce Businesses, SaaS Businesses, Marketplace, and Advertising networks. Mohit knows precisely what kind of content readers are looking for before making any buying decision whether it is a SaaS tool, a physical product, or a product comparison.