How To Check Traffic To Work or Home using Google Maps in Just a Few Steps
WiseCatcher is supported by its readers and we earn a commission if you buy through our affiliate links at no extra cost. Read the full affiliate disclosure in our privacy policy.
WiseCatcher is supported by its readers. You can find full affiliate disclosure in our privacy policy.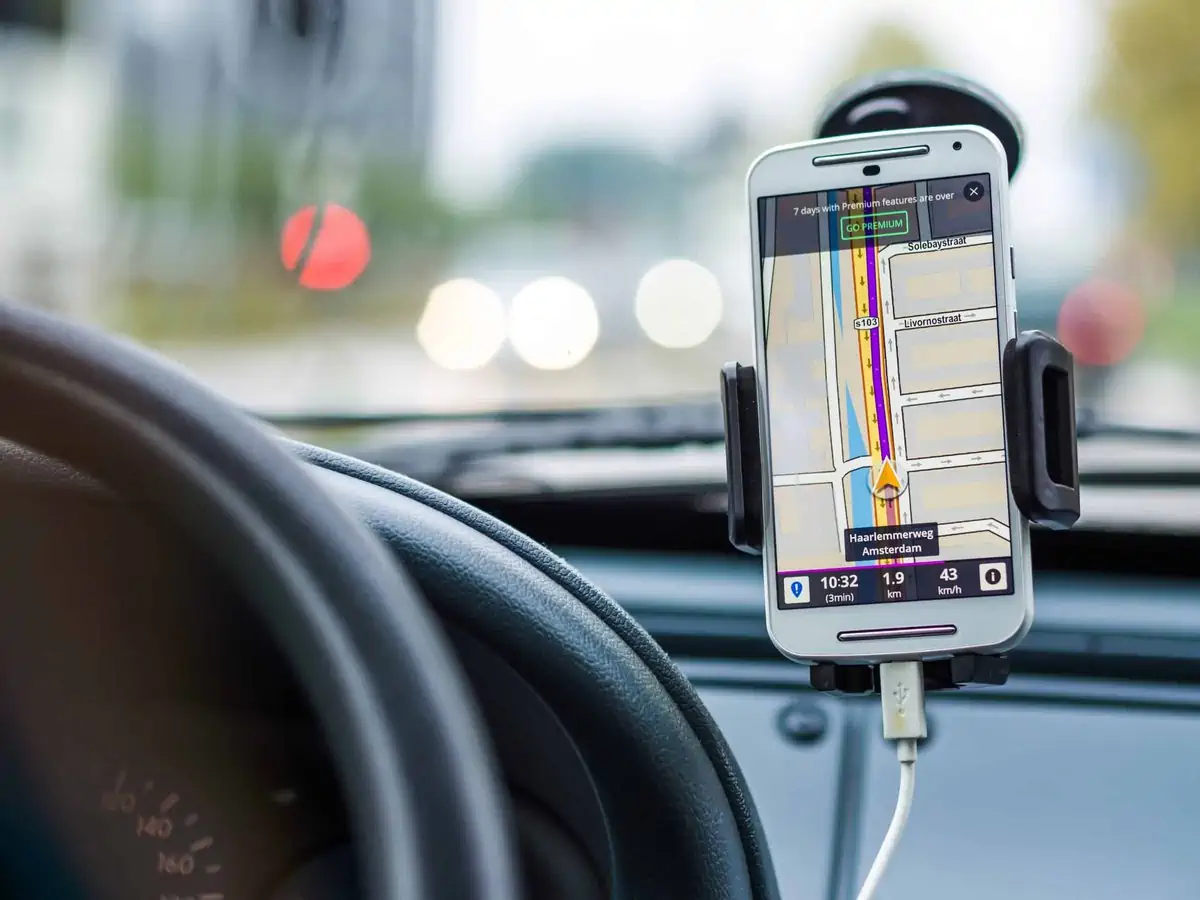 Traffic to work is a problem that's getting worse, not better. It's time to face up to the facts and take action.
Traffic congestion costs American drivers $124 billion annually wasted in fuel and time in a 2017 study by the Texas A&M Transportation Institute. The report says that the cost of traffic jams has increased by $22 billion since 2010.
Traffic to work or home can be frustrating if you live in a city. You want to get home as fast as possible, but there are always those times when it seems like no one is moving forward.
That's why I love Google Maps' traffic feature. It allows me to see the current traffic situation on any road or highway I'm traveling on at any given moment so that I can decide whether or not it's worth dealing with delays caused by gridlock or accidents ahead of me.
Google Maps is a free online mapping service that lets you view your area's streets, roads, and buildings. It also shows traffic conditions for highways, major roads, and bridges.
You can get driving directions using Google Maps, including voice navigation. You can also search for local businesses, such as gas stations or restaurants, and contact information on the business's hours of operation, phone number, and address.
Google Maps has several features that make navigation easier:
Real-time Traffic Information: View traffic conditions on major highways and roads near your location. The color of roads indicates the severity of traffic conditions — green means light traffic; yellow means moderate traffic; orange means heavy traffic; red means very heavy traffic.
Street View: See what a street looks like by viewing 360-degree panoramas of street-level scenes taken by Google cars equipped with cameras. Street View is available in some parts of the United States and Europe, as well as many other countries around the world.
How to Check on Traffic to Work on Android
If you still need to start using Google Maps, now is the time to check it out.
Google app is available on Android and Apple devices, so there's no excuse for not having it on your phone or tablet.
Open Google Maps on your Mobile and Tap Go at the bottom.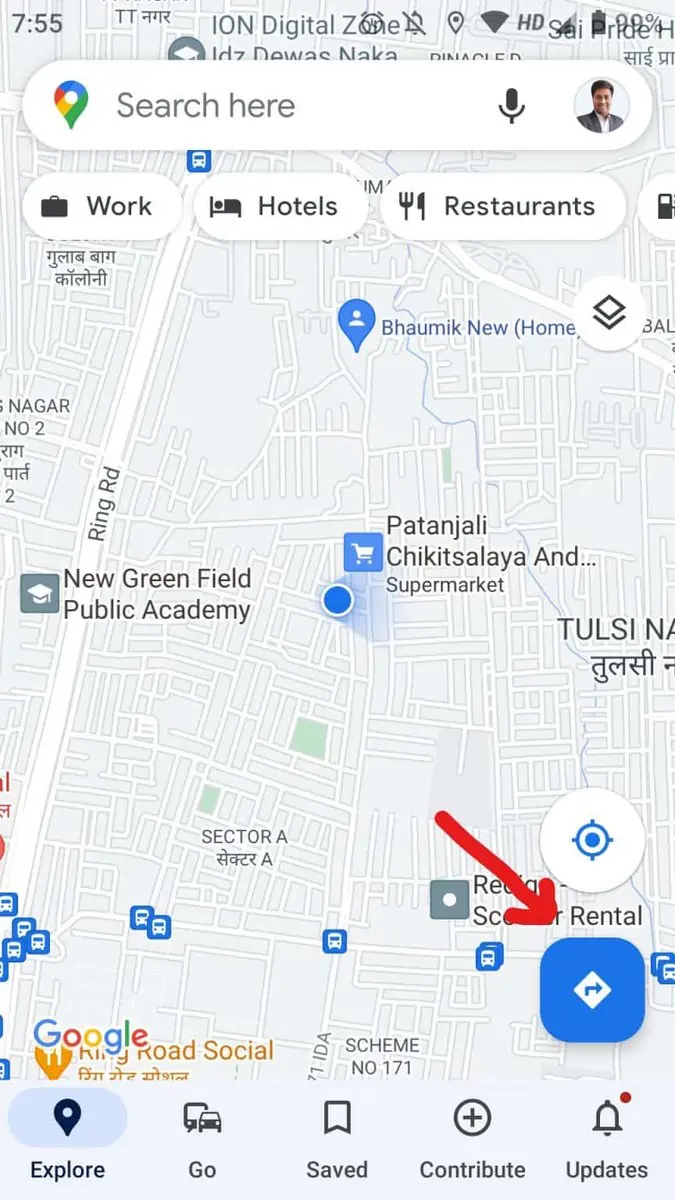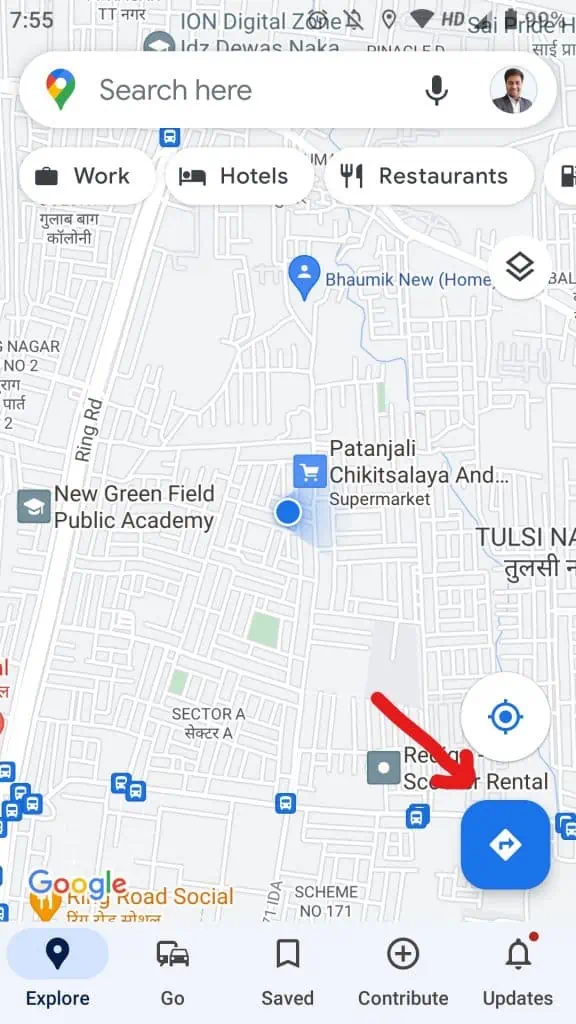 Select one of the trip options that show up from your past activity.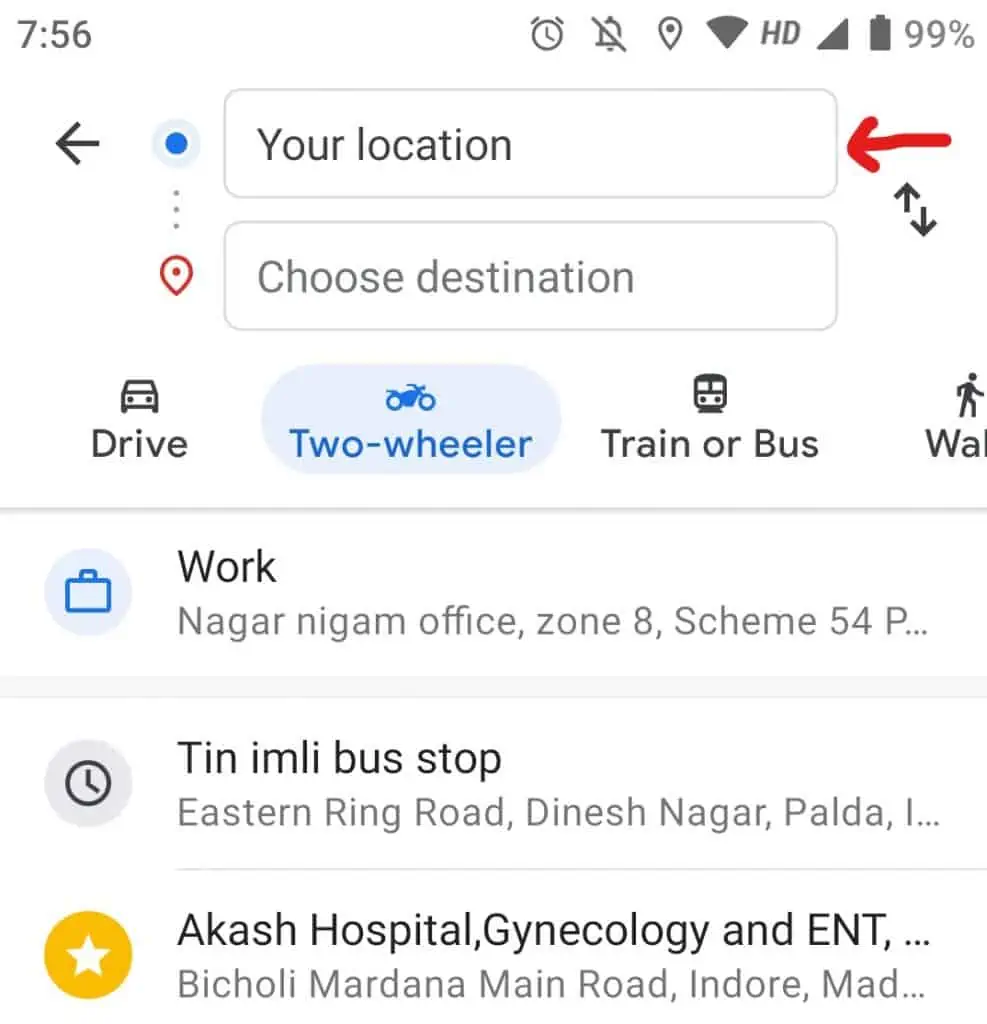 Tip: If the selected trip doesn't show up, scroll to find the trip you want, then pin it.
Also, in the GO Tab, you can find information like:
Route Options
Add stop
Search along route
Set depart or arrival time
Add path to the Home screen
Share directions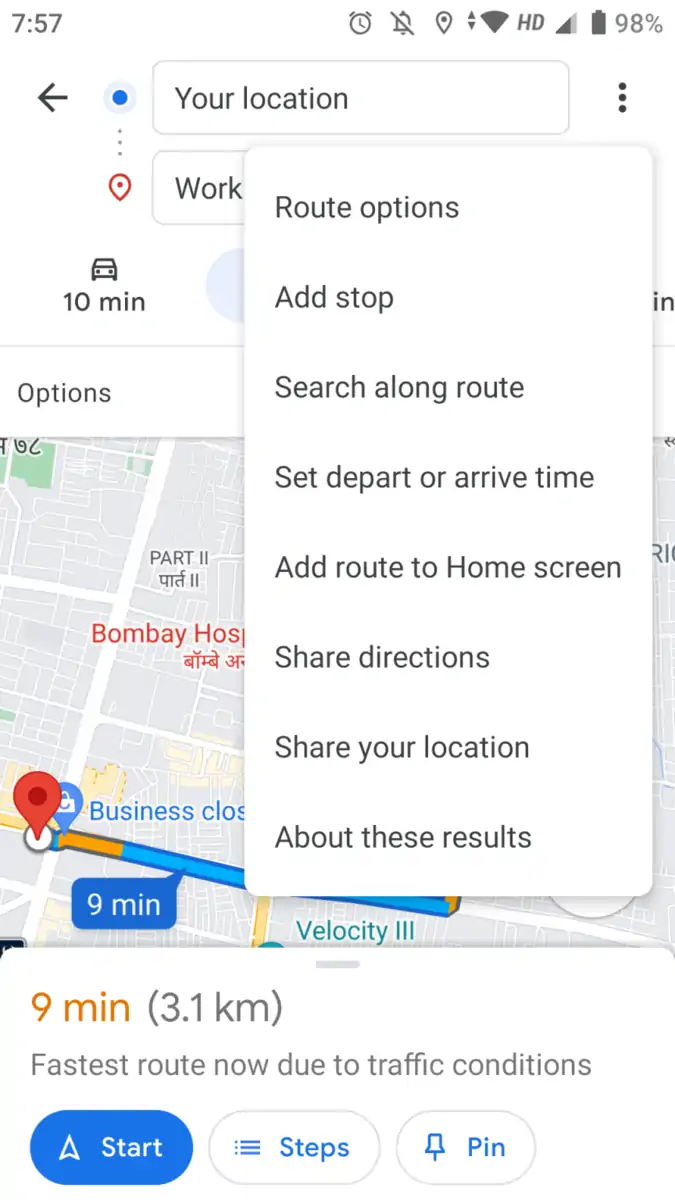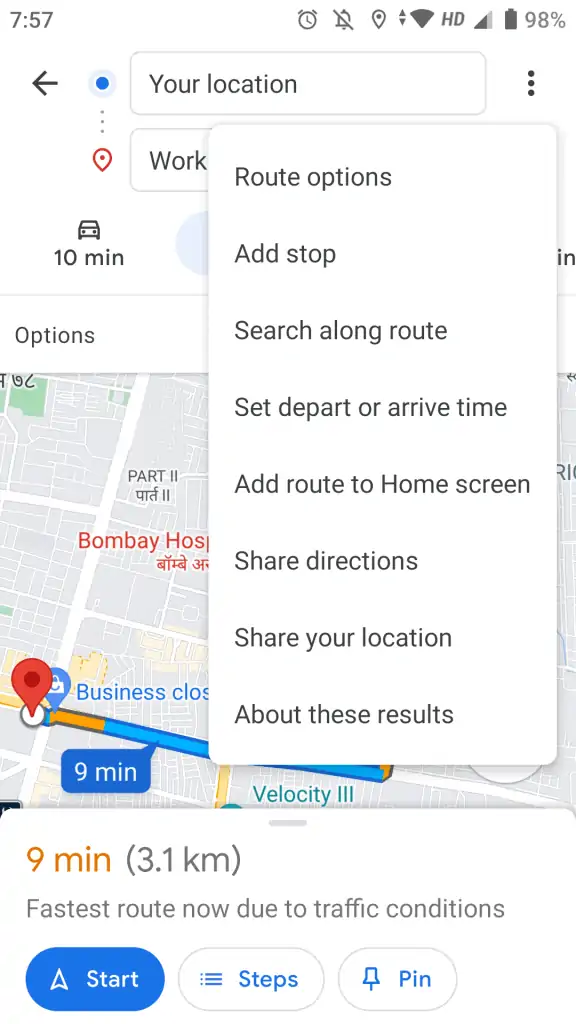 It can also be used to look up traffic conditions in real-time so that you know what routes are best for getting where you need to go—and planning for potential delays can save valuable time when it comes time to leave work early because of construction or weather conditions that affect travel times throughout the day.
How to Check Traffic to Work on Desktop
First, go to Google Maps on your Desktop.
In the "Search Google Maps" field, type "Work. " If this is your first time setting your work location, you will be prompted to enter your work address.
In the "Search Google Maps" field, type "Home. " If you still need to set your home location, you will be prompted to enter your work address.
Enter your destination address and press Go to check traffic to work or home.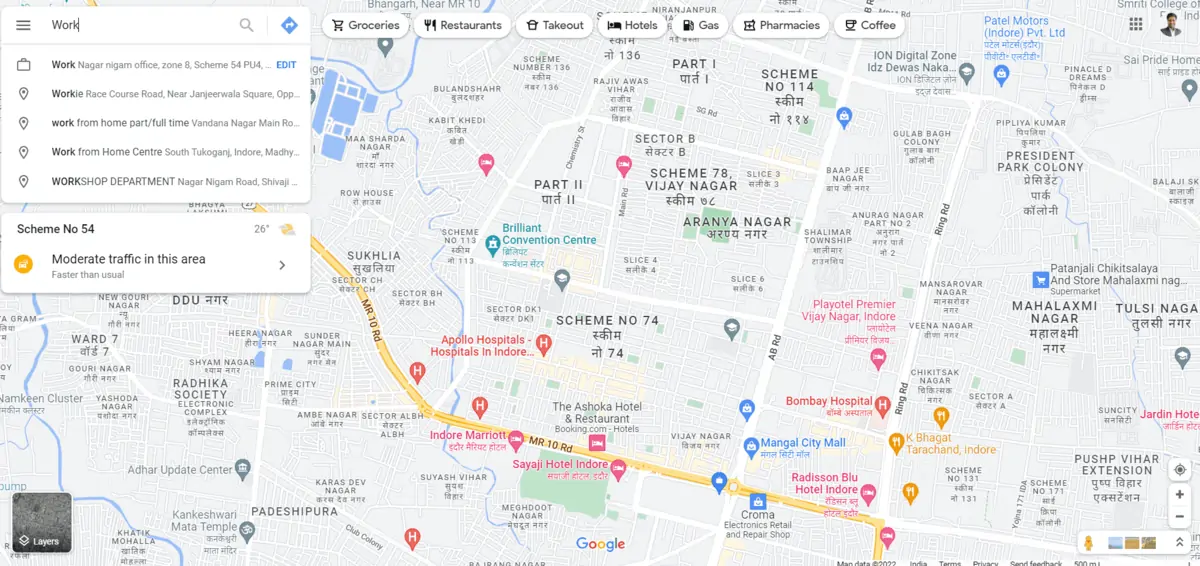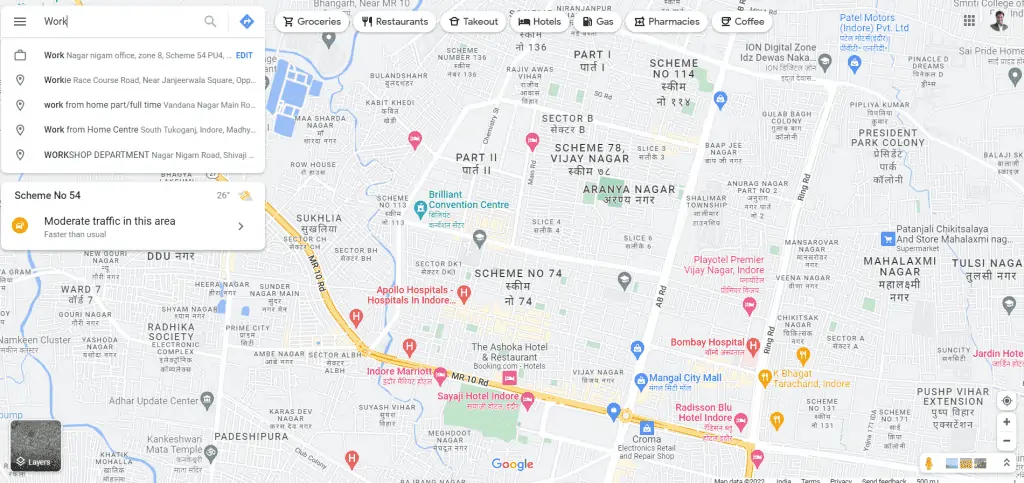 Click on the Layers option at the bottom of the Page.
Choose Traffic Option from the available options.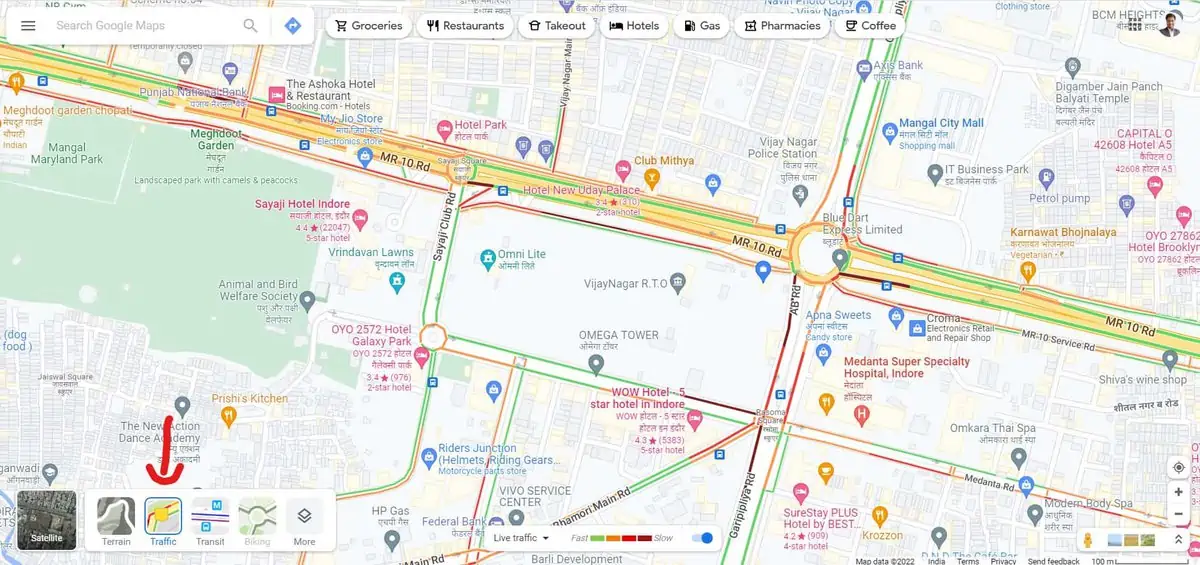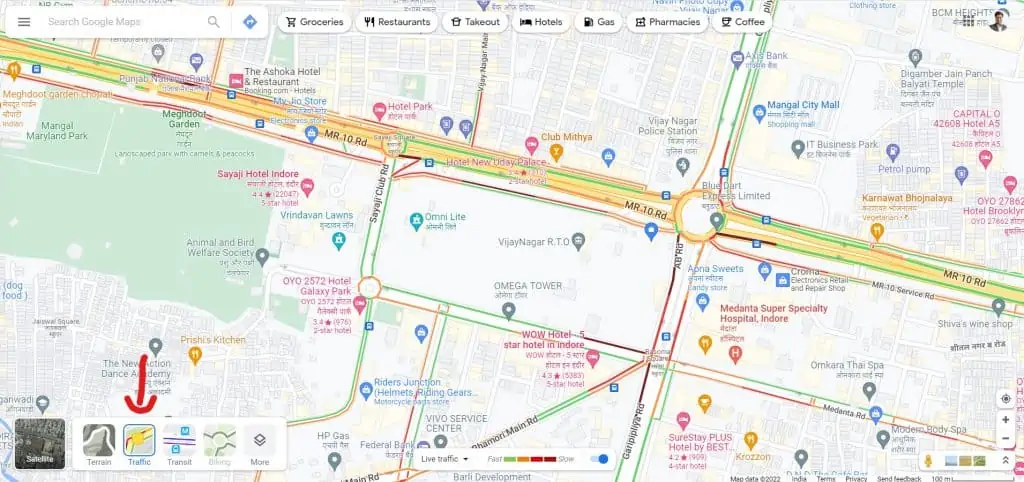 Areas of the street will have a color to indicate the traffic level on them.
Google Maps can show you if there is traffic on the way home so you can choose when to leave and how.
There are a few ways to check traffic on your way home. One way is to use Google Maps and see if there's any traffic along the route you're taking.
It will provide directions from where you are right now—to wherever you need to go—using whatever route works best for getting there without getting stuck in heavy congestion or traffic jams!
Conclusion
So there you have it! Now you know how to check traffic on your way home. And remember, if you live in a city where traffic can be bad, Google Maps can use public transportation by tapping the bus icon at the top right of the screen.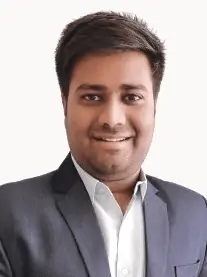 Mohit Patel (Founder & CEO)
Mohit Patel is a part-time blogger and CEO at NeutralX Corp (WiseCatcher's Parent Company). He is also an M&A Intermediary and the CEO of InstaFlip. He worked with thousands of business owners who own Content Sites, e-Commerce Businesses, SaaS Businesses, Marketplace, and Advertising networks. Mohit knows precisely what kind of content readers are looking for before making any buying decision whether it is a SaaS tool, a physical product, or a product comparison.