Top 5 Best Home Theatre Power Manager and Why Do You Need One?
WiseCatcher is supported by its readers and we earn a commission if you buy through our affiliate links at no extra cost. Read the full affiliate disclosure in our privacy policy.
WiseCatcher is supported by its readers. You can find full affiliate disclosure in our privacy policy.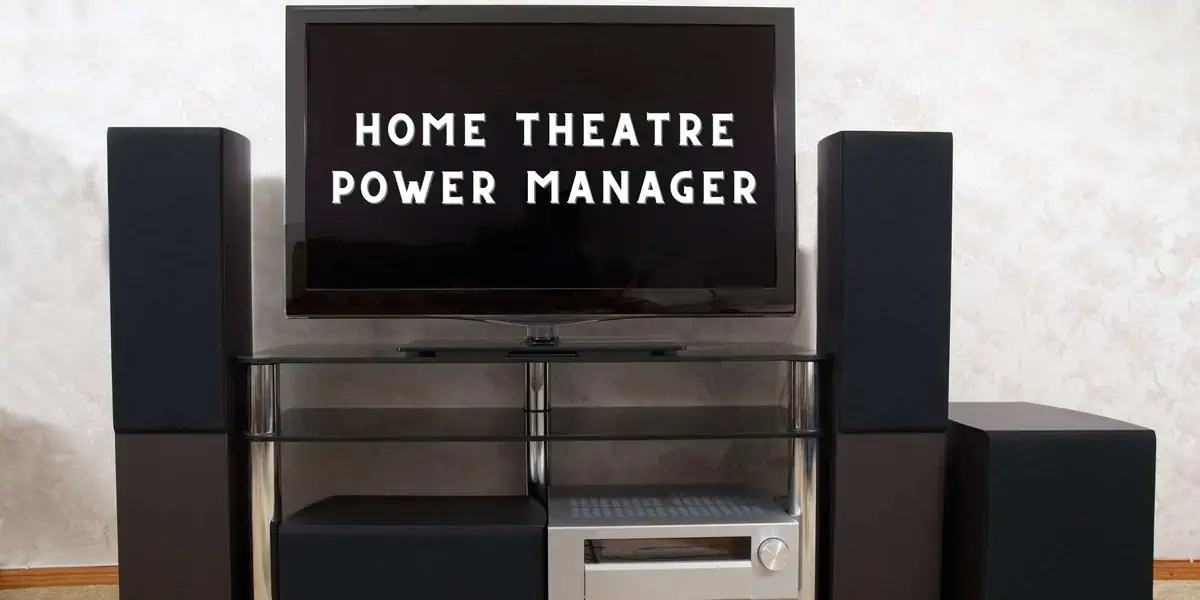 Having a home theatre system in your living room makes it a much more enjoyable place to spend time. One of the essential things in home theatres is power management.
You can have the best-looking TV sets, but nothing else matters if they keep burning out due to problems with power management problems.
Home theatre power manager eliminates short circuits and protects against overloads which increases the safety and longevity of your system.
A Home Theatre Power Manager is essential, no matter how big or small your setup is. There are many reasons why this type of device is so useful.
In this article, I will review the five best home theater power managers for your home theater system, on which we've done the research just for you.
We'll also discuss the five reasons why you need a power manager, the importance of home theater power managers, and the difference between the power managers and other devices that are usually compared with them.
Let's first understand what exactly the home theater power manager is.
What is a Home Theatre Power Manager?
A home theatre power manager, also known as a home theater power conditioner, regulates voltage fluctuations to protect your equipment from damage caused by sudden spikes. It provides an ideal voltage to your components for proper operation.
The second important function is to provide noise reduction to decrease the amount of interference that can interfere with the performance of your audio/video equipment.
Another essential function of a home theater power conditioner is to filter dirty main AC power before it reaches your equipment so that it doesn't adversely affect its performance or lifespan.
These minor fluctuations are usually not enough to damage your equipment directly, but they can cause problems such as hums, buzzes, and other annoying noises from your speakers or headphones.
What's the Difference between Surge Protector and Power Conditioner?
While surge protectors are great for protecting your electronics against power surges and spikes, they only protect against basic voltage fluctuations.
If you want to ensure that your equipment stays safe from any power fluctuation or spike, then a Power Manager is the way to go.
These devices provide protection from voltage fluctuations and offer additional levels of performance because
Below is the image of what a power surge looks like.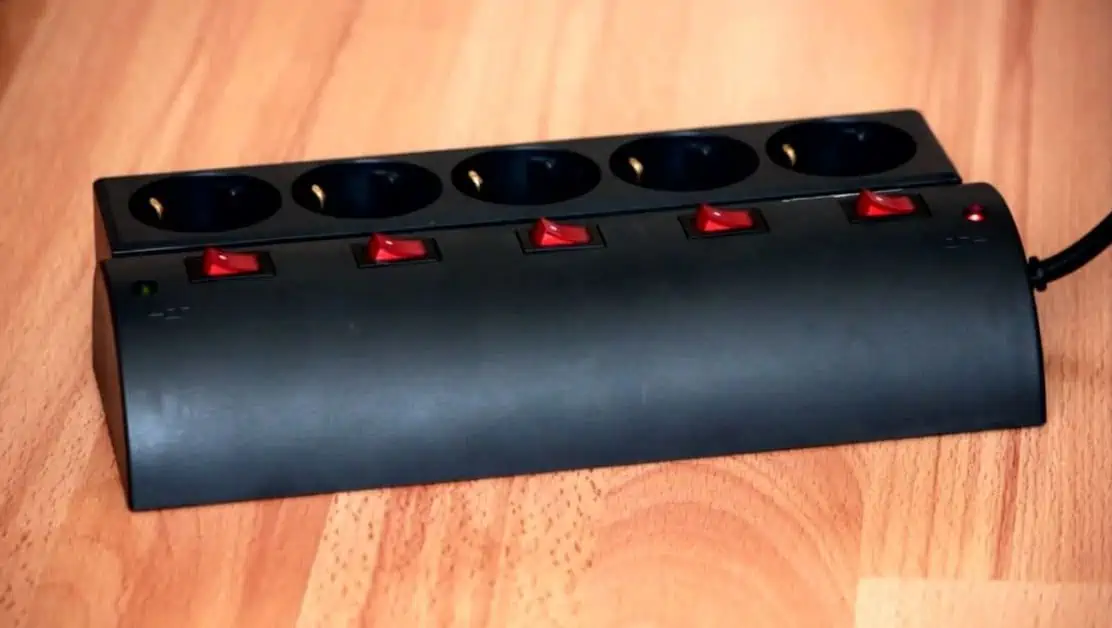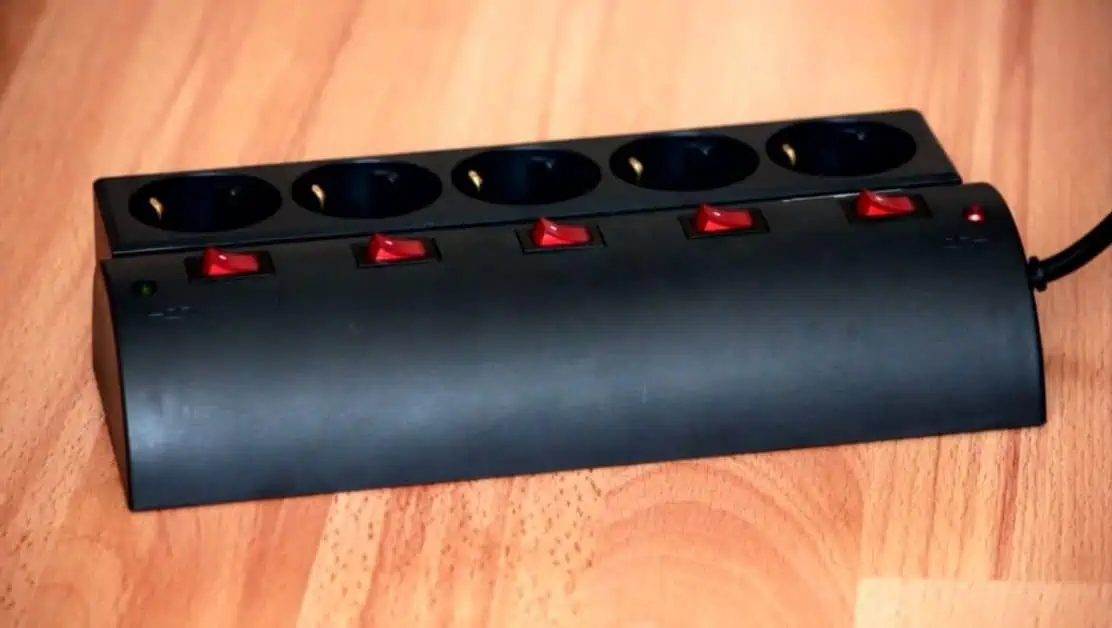 Do I need Home Theatre Power Manager?
Yes, you need a home theatre power manager to protect your home theater system and other important electrical devices.
A power manager is a device that keeps the different components of your home theater system running smoothly.
You can use the power manager with any AV receiver, Blu-ray player, set-top box, or another device plugged into an AC outlet.
The most common cause of problems with home theatres is poor electrical design in the house or apartment building where they are installed.
Power factor correction devices like surge protectors help reduce these problems but only solve them partially.
Some other causes of problems for home theatres include:
5 Reasons Why You Need A Power Conditioner
Now, let's move toward the specific five reasons why you need a home theatre power manager or power conditioner that you need to know.
You can Protect Your Audio Equipment From Damage.
Allows You To Customize Your System.
Allows You To Maximize the Efficiency Of Peripherals And Accessories.
Help you Save Money.
You can save time by controlling everything from one place.
1. You can Protect Your Audio Equipment From Damage
Using a power conditioner or surge protector, you can protect your audio equipment from damage. This device gives you a safe place to plug in all of your devices and protects them from power spikes and surges.
Power conditioners and surge protectors also allow you to stop using so many plugs in one outlet, which can be dangerous for your equipment.
When you overload an outlet with too many devices, the voltage can drop below what's required to power up your equipment, causing a brownout or blackout.
2. Allows You To Customize Your System
The best part about owning a home theatre power manager is that you can customize it however you want.
For example, if you want to add more speakers or upgrade your receiver, you only need an extra cable or two and some extra outlets. You can also use them to connect multiple devices without any issues.
3. Allows You To Maximize the Efficiency Of Peripherals And Accessories
A power conditioner is a device that allows you to maximize the efficiency of peripherals and accessories. It is a must-have for people who are serious about gaming and workstation setups.
With a power conditioner in place, your computer components will receive clean voltage and current from the main supply without any interference from nearby electronic equipment such as air conditioners or refrigerators.
4. Help you Save Money
Power conditioners are a great way to save on your monthly electricity bill. They are also essential tools for the safety of your electronics and home appliances.
Most people know about brownouts and blackouts, but most people don't realize that other types of power anomalies can cause damage to electronic equipment such as computers and peripherals.
5. You can save time by controlling everything from one place
Control is another great feature of using a power conditioner is how easy it makes controlling everything from one place.
A power conditioner can control the surge protection of all your electronics and appliances, so you don't have to walk around the house flipping switches on and off individually.
It's also convenient to have all your devices plugged into one power strip, so you can turn them off when you're not using them.
How to choose a good power manager?
Here are some things to consider on choosing the right power conditioner:
Number of Outlets
You need outlets to plug in your components; ideally, they should be even numbered so you can easily label them.
Look for a power manager with more outlets than you think you'll need in case you upgrade your setup in the future.
The average home theatre power manager has six to twelve outlets, but ideally, you want more than you need. Make sure to check the number of outlets before buying a power manager.
Brand Assurance
Brand Assurance is one of the most important aspects a customer looks for when buying a product. The same applies to any consumer electronics.
A consumer who wants to buy a product or service has many options available in the market; hence, they need to be assured that they are buying an authentic product or service.
In this regard, a brand assurance program can help you build your brand reputation among your target customers.
Voltage
When choosing the right power manager, consider the voltage rating. It should range between 120 and 400 volts. It will help you avoid voltage fluctuations.
Before buying a power supply, you must find out the rated voltage. It is the voltage at which your device runs when it is switched on.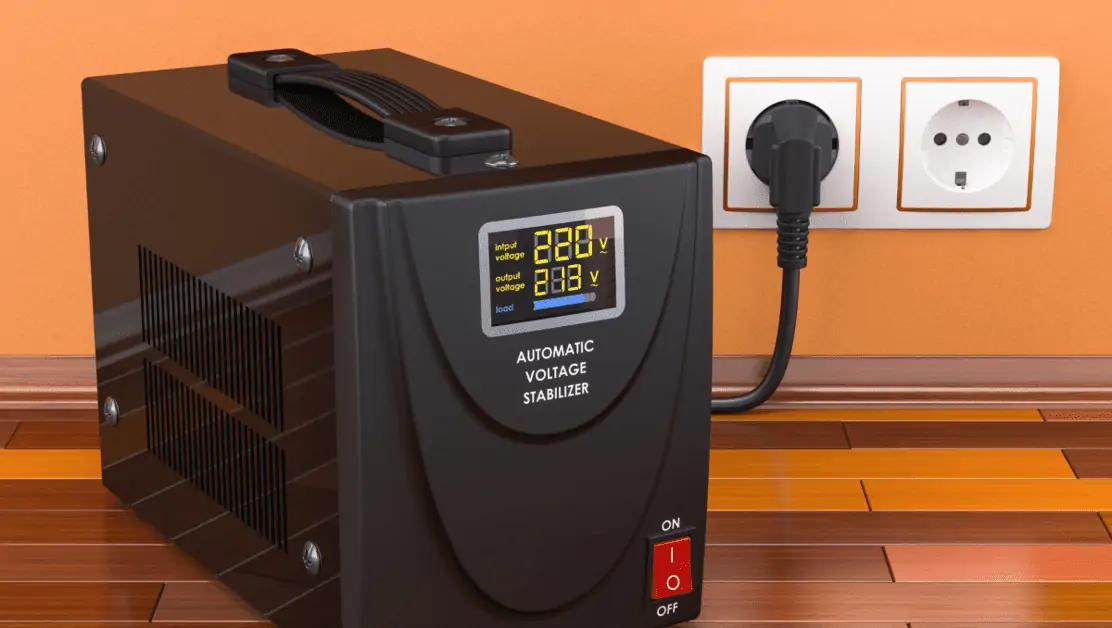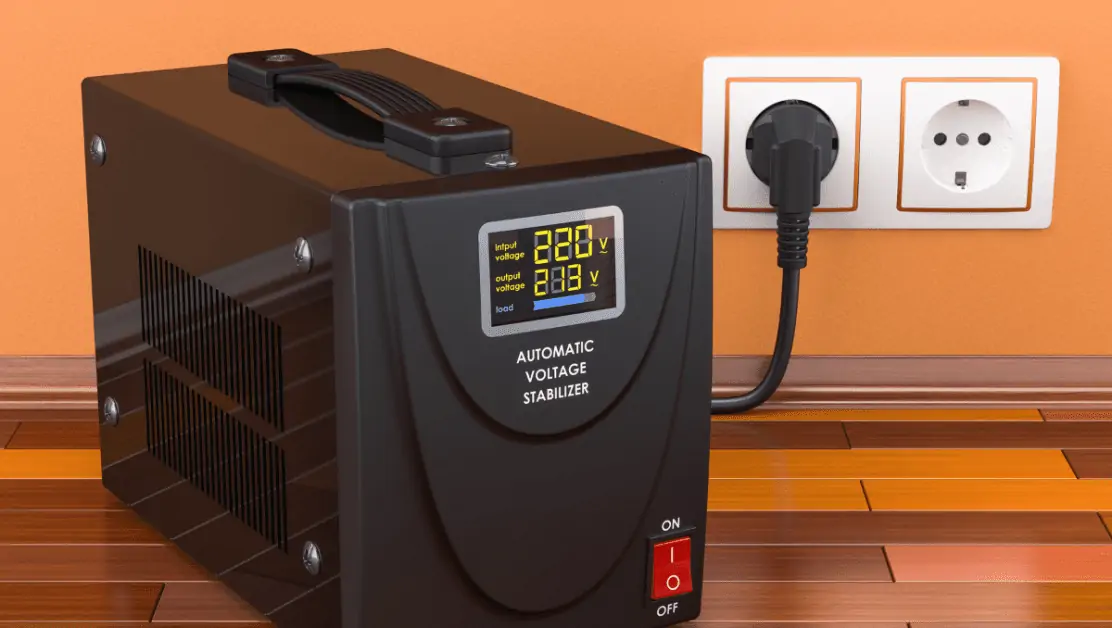 Product Quality
The quality of the power conditioner is important because it determines how much energy you will save. The best power conditioner will provide you with a high-quality performance at a reasonable price.
Budget & Price
The more expensive models typically feature more outlets and offer better protection and filtration than the cheaper models, which may have fewer outlets but not be as good.
5 Best Home Theatre Power Managers for 2022
There are many kinds of home theatre power managers and surge protectors, with pros and cons.
Consider some options for protecting your electronics from damage when unexpected power events occur.
Disclosure: WiseCatcher.com is a participant in the Amazon Associates Program, and when you buy through our affiliate links, we get a small commission. You can read our affiliate disclosure in our privacy policy.
1. Panamax MR4300 9-Outlet Home Theater Power Management
Panamax's new MR4300 is a home theater power management system that provides high-quality surge protection for up to nine components connected through eight outlets.
The MR4300 features Panamax's patented circuit breaker technology, which automatically resets itself after an overload or short-circuit condition occurs.
This allows the MR4300 to protect your valuable electronics from damaging spikes and surges in your home theater system.


| SUMMARY | |
| --- | --- |
| Brand | ‎Panamax |
| Specialty | Panamax Level 3 Noise Filtration |
| No. of Ports | 9 |
| Customer Reviews | 4.2 out of 5 Stars â­â­â­â­â­ (19 Ratings) |
The entire system is housed in a beautiful black steel case with blue LEDs on each outlet, so you can easily see when each device is turned on or off (via front panel push buttons).
Best Features:
Nine outlets featuring automatic voltage monitoring, protection, and disconnect technology, plus Panamax's Level 3 noise filtration.
$5,000,000 Limited Lifetime Connected Equipment Protection Policy.
Protect your AV system components against damaging power spikes and current fluctuations.
Designed specifically for home theater systems, this product provides protected and filtered power.
2. Panamax MR5100 Line Conditioner
The Panamax MR5100 is a line conditioner that provides power conditioning, surge protection, and noise filtering.
The MR5100 is ideal for use with high-end audio/video equipment and home theater systems.


| SUMMARY | |
| --- | --- |
| Brand | ‎Panamax |
| Specialty | Panamax Level 4 Noise Filtration |
| No. of Ports | 11 |
| Customer Reviews | 4.6 out of 5 Stars â­â­â­â­â­ (154 Ratings) |
Panamax is leading the way in AV equipment protection, with over 30 years of innovation, millions of units sold, multiple patents granted, and numerous industry awards.
Best Features:
11 protected and filtered outlets featuring exclusive Automatic Voltage Monitoring (AVM), Protect or Disconnect technology and Panamax Level 4 Noise Filtration.
$5,000,000 Limited Lifetime Connected Equipment Protection Policy
Industries best protection – specifically designed and engineered to provide protected and filtered power to home theater systems.
3. Furman PL-8C 15 Amp, Advanced Level Power Conditioning
The Furman PL-8C is an advanced-level power conditioner that offers the highest level of performance available in a compact, rack-mountable package.
It's the most technologically advanced linear power conditioner ever created by Furman. The PL-8C features Smart Meter Power (SMP), Extreme Voltage Shutdown (EVS), and Line Interactive Topology (LiFT), which provide protection against all types of electrical disturbances.


| SUMMARY | |
| --- | --- |
| Brand | Furman |
| Specialty | 15 Amp Rating |
| No. of Ports | 9 |
| Customer Reviews | 4.8 out of 5 Stars â­â­â­â­â­ (283 Ratings) |
Line Interactive Topology – Provides constant voltage to connected equipment even under heavy load conditions, eliminating voltage fluctuations and interruptions common with non-linear power supplies such as cheap generators or UPS systems.
Best Features:
9 Outlets total outlets with Dual Retractable LED Lights.
15-amp rating with a high inrush magnetic circuit breaker.
Isolated outlet banks reduce cross-component interference and noise.
4. PMX-6600 Professional Audio Power Conditioner/Surge Sequencer
The Soundavo PMX-6000 Professional Audio Power Management is part of the company's Power Management Series.
It offers excellent features, including an LED light for grounding/polarity/noise filtering/abnormal voltage/surge protection and an audio alarm for unsafe voltage.
This power conditioner also comes with multi-stage noise filtering for frequency interference RFI & Electromagnetic Interference EMI with Panasonic and Wima capacitors to filter out performance-robbing high-frequency noise.


| SUMMARY | |
| --- | --- |
| Brand | Soundavo |
| Specialty | 14 Protected Outlets |
| No. of Ports | 3 |
| Customer Reviews | 5 out of 5 Stars â­â­â­â­â­ (1 Rating) |
Best Features:
A Power conditioner with 14 outlets.
The outlets are individually optimized to provide the best performance for digital, analog, and high-power devices.
RFI Filtering Technology provides greater than 99% noise filtering.
12 switched back-panel outlets and two unswitched front-panel outlets.
5. Pyle PS900 Audio/Video AC Power Conditioner
The Pyle Pro PS900 is a high-performance noise filter and power conditioner that improves the quality of sound and video signals by removing unwanted noise and interference.
The PS900 features a specialized audio processor that automatically adjusts the frequency response to compensate for lost bass or treble caused by voltage fluctuations.
| SUMMARY | |
| --- | --- |
| Brand | ‎Pyle |
| Specialty | Built-in 2-Stage EMI Filter |
| No. of Ports | 3-Prong Outlet Plugs |
| Customer Reviews | 4 out of 5 Stars â­â­â­â­â­ (189 Ratings) |
The PS900 has an additional feature called "RFI Protection" (radio frequency interference) which prevents radio frequencies from being transmitted through your audio/video cable lines.
Best Features:
Supplies Clean Filtered AC Power with Two-Stage High Insert Dissipation.
High-Performance Micro-Controller Unit Ensures High-Level Precise Timing.
Built-in Two Stage EMI Filter for Each Output (On Rear Panel).
AC Voltage, Ambient Temperature, and Step Time Display.
Frequently Asked Questions (FAQs)
Let's look at some important FAQs associated with home theatre power managers.
Are Home Theatre Power Managers worth it?
Yes, home theatre power managers are worth buying. They are not only useful for reducing energy consumption, but it's also useful for preserving your equipment. If you leave your TV on all day, it will likely overheat and burn out quickly. By using a home theatre power manager, you can prevent this from happening by turning off your TV when not in use.
u003cbru003eIs a power conditioner the same as a surge protector?
Power conditioners and surge protectors are similar but not the same. Both devices protect against voltage spikes and surges that can damage electronic equipment. However, they have different functions and features.
u003cbru003eAre power strips surge protectors?
The answer depends on the strip you buy. A typical power strip has several outlets, but no protection against surges. If you're looking for protection from power surges, look for a surge protector with a UL mark. That mark means the product has met safety standards set by Underwriters Laboratories (UL).
u003cbru003eWhat does a power conditioner do?
A power conditioner is a device that improves the quality of the electricity flowing through your electronic equipment. It can eliminate voltage fluctuations, surges, and spikes that cause data loss, computer malfunctions, and other problems.
Conclusion
A home theater power manager is a great way to ensure your system runs smoothly. With so many different components, it can be challenging to track them all when they're not being used.
A power manager will automatically turn on or off your components when needed and give them a rest when they're not being used to save energy.
We recommend getting a home theatre power manager for your home theatre system, even if it just means adding one to your existing surge protector.
If you have an expensive setup, it's worth spending money on one of these devices to protect your equipment from damage and enjoy all of its features better.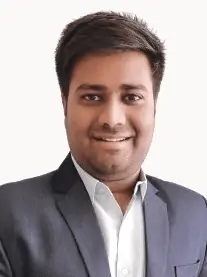 Mohit Patel (Founder & CEO)
Mohit Patel is a part-time blogger and CEO at NeutralX Corp (WiseCatcher's Parent Company). He is also an M&A Intermediary and the CEO of InstaFlip. He worked with thousands of business owners who own Content Sites, e-Commerce Businesses, SaaS Businesses, Marketplace, and Advertising networks. Mohit knows precisely what kind of content readers are looking for before making any buying decision whether it is a SaaS tool, a physical product, or a product comparison.