Grand Piece Online Map aka GPO Map Latest Version 5.38 Detailed Guide
WiseCatcher is supported by its readers and we earn a commission if you buy through our affiliate links at no extra cost. Read the full affiliate disclosure in our privacy policy.
WiseCatcher is supported by its readers. You can find full affiliate disclosure in our privacy policy.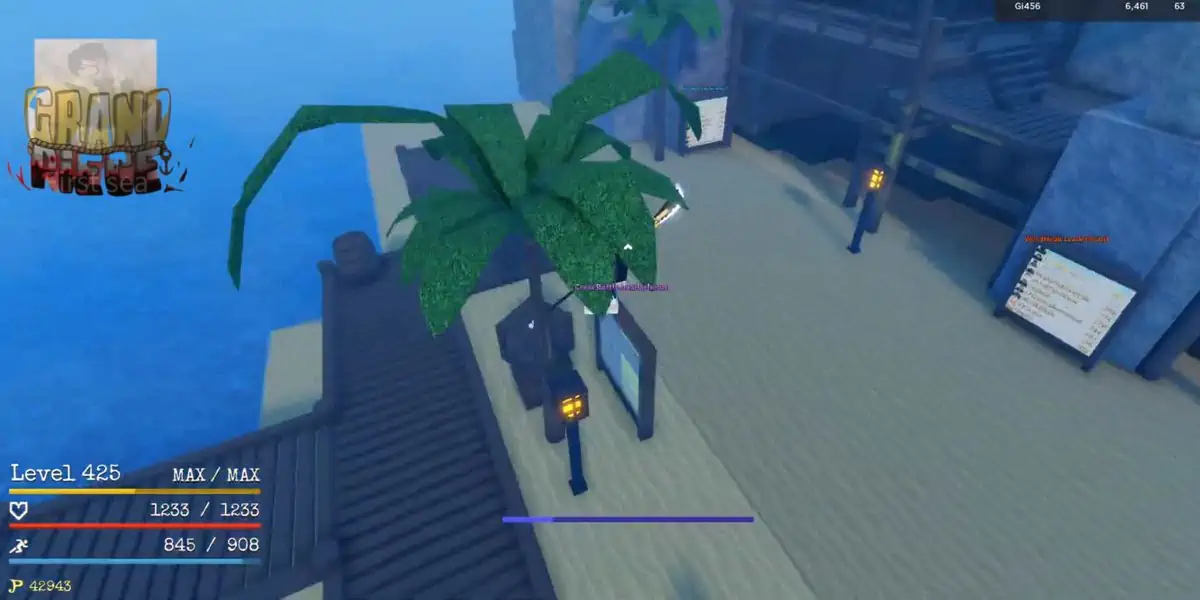 When you first enter the world of ROBLOX Gaming's Grand Piece Online, aka GPO, It can be hard to know where to go or what to do.
GPO Maps can help you find the best location based on your level and give you the information you need to win the game.
In this blog post, I will take you through everything you need about GPO Maps' latest version, 5.38.
You'll learn everything about GPO's first sea map and second sea maps, along with the pictures of both of them.
What is Grand Piece Online?
Grand Piece Online is a dynamic online ROBLOX game created by Grand Quest Games and first released in 2020.
In Grand Piece Online, you'll explore a vast ocean full of hidden islands and must decide where to go. Your character can be any person you want them to be: a pirate, a merchant, a wanderer, or anything else.
You can discover hidden islands across the ocean, scavenge for treasure and exotic fruits that empower their eaters, challenge imposing bosses, and both form and shatter crews. Your path is your own based on the notable shounen One Piece.
GPO Game's latest version is 5.38, released in July 2022.
Is GPO Latest Version, 5.38, Free?
The answer is: Yes; GPO's Latest version is free. You can download GPO's Latest version from their official website at no cost.
GPO Map Updated Version 5.38 Detailed Overview
GPO Map updated version 5.38 comes with many new features and functionalities. Grand Piece Online Maps plays a crucial role in the GPO game.
Knowing where you are and where you need to go on Grand Piece Online Maps is very important. Grand Piece Online Map is a map of the entire world of the Grand Piece Online game.
For example, you can now see your current location in real-time on the map. This lets you quickly zoom in on your current position and get directions to any place on the map.
In addition, there are now two new islands in the latest version of GPO Map 5.38. Thriller Bark and Foro Island.  
Two GPO Sea Maps are available in the latest version of GPO.
GPO First Sea Map
GPO Second Sea Map
GPO First Sea Map
You can see the map, and the additions include a mysterious tower, elo island, orange town battle, shell's town, Roca island, an island of Zou, kori island, sanora, marine for f-1, beginners town, and many more.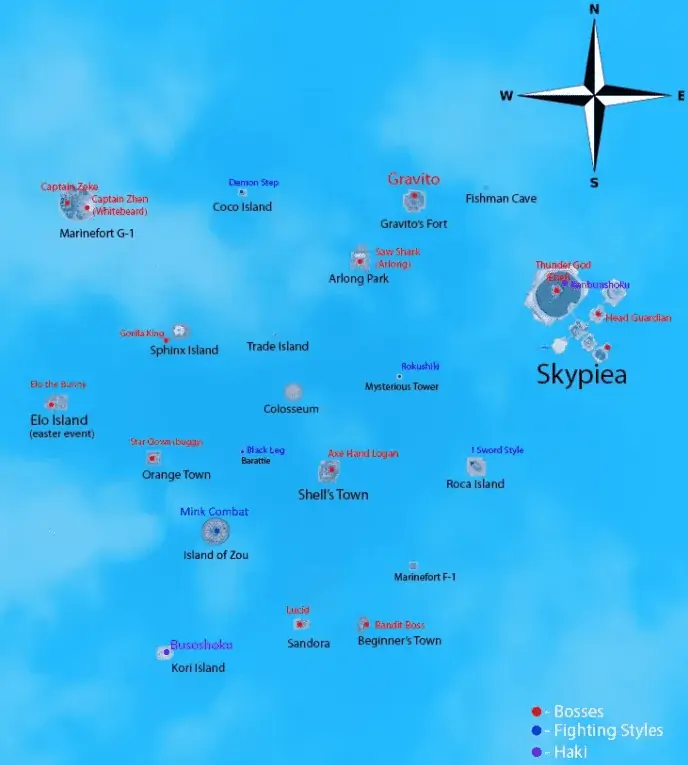 GPO Second Sea Map
You can see rough waters, reverse mountains, rovo island, the desert kingdom, and Sashi island on the Second Sea GPO map.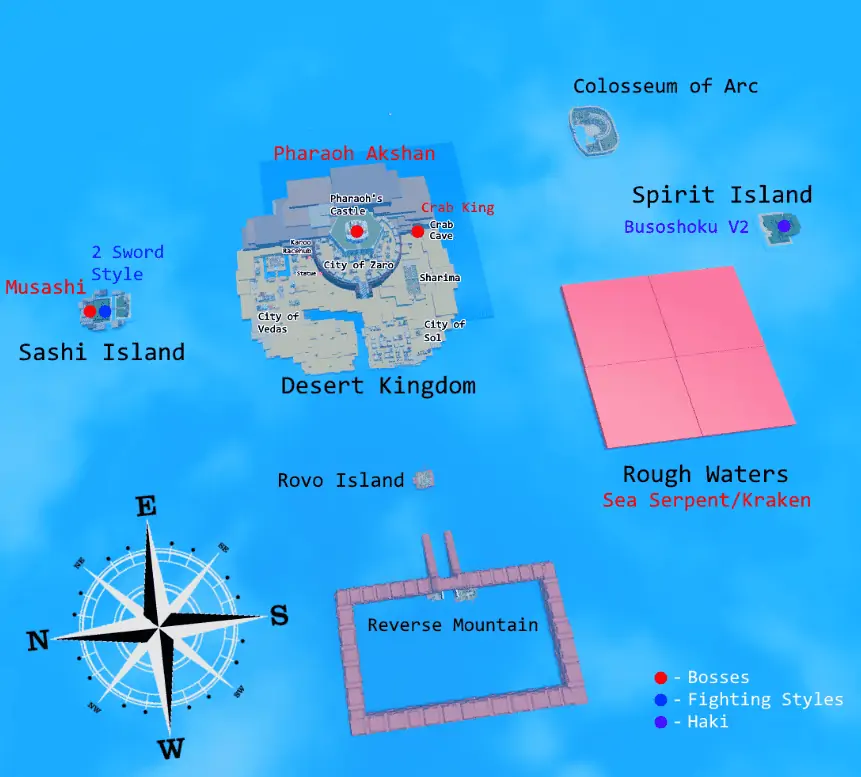 Frequently Asked Questions (FAQs)
Let's have a look at a few crucial FAQs associated with GPO Map
Is Grand Piece Online free to play?
Grand Piece Online is a free-to-play game, so you don't have to pay any money. The only things not included in the free version are the premium items you can purchase with real money. To get them, you need to make in-game purchases.

Is the Grand Piece Online worth it?
Grand Piece Online is a unique game that will test your skills and mission-solving abilities. Overall, I think The Grand Piece Online is well worth checking out if you like playing games online or offline (it works offline too). It's free to play so there's nothing stopping you from giving it a try!

Where to find GPO Map codes?
GPO Map codes are the codes used to identify locations within the game. Here are all the GPO Map codes available on the Internet.
Conclusion
I hope this guide on GPO Map is useful to you while playing the Grand Piece Online game. Grand Piece Online is a game not only about winning battles and making friends but also about enjoying yourself.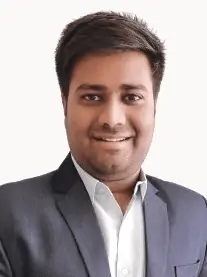 Mohit Patel (Founder & CEO)
Mohit Patel is a part-time blogger and CEO at NeutralX Corp (WiseCatcher's Parent Company). He is also an M&A Intermediary and the CEO of InstaFlip. He worked with thousands of business owners who own Content Sites, e-Commerce Businesses, SaaS Businesses, Marketplace, and Advertising networks. Mohit knows precisely what kind of content readers are looking for before making any buying decision whether it is a SaaS tool, a physical product, or a product comparison.