The Top 5 Best VR Headsets for 2023!
WiseCatcher is supported by its readers and we earn a commission if you buy through our affiliate links at no extra cost. Read the full affiliate disclosure in our privacy policy.
WiseCatcher is supported by its readers. You can find full affiliate disclosure in our privacy policy.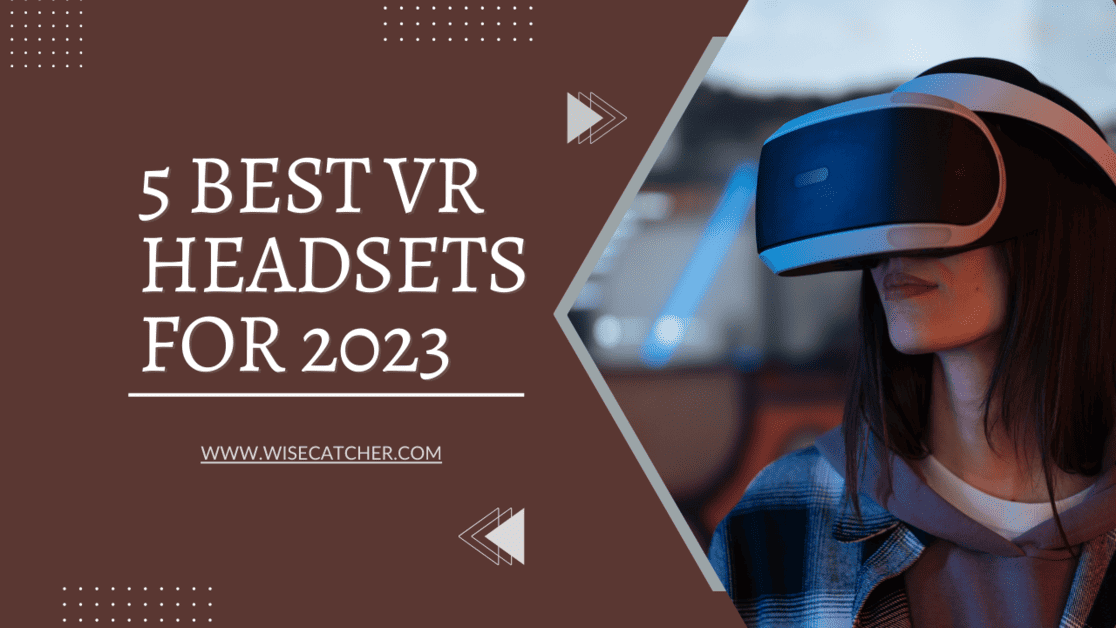 Virtual reality is one of the most fascinating technologies that lets you travel to the most amazing destinations without physically moving anywhere. So if you are looking for an engaging, exciting, and relatively new gaming experience you must give a VR headset a fair try. If you are a pro or a newbie to VR gaming the 5 best VR Headsets for 2023 will never disappoint you.
We are not going to lie to you but VR gaming is a relatively expensive hobby. You might spend the same or more on a VR headset sufficient to buy a gaming laptop and noise-cancelling headphones.
Yeah, we heard you. The VR experience is incredible. Understood!!! So without further delay let's dive into the pool of the 5 Best VR Headsets for 2023.
Are you looking for the best VR experience without opting for a more technically complicated device? Well, we have just found the perfect match for your choice. The HTC Vive Pro 2 is the ultimate VR headset that comes with the Valve index controller. This is one of the highest resolution mainstream headsets that offer the incredible picture quality of 2448X2448 pixels per eye. You get the best viewing experience when the 120Hz refresh rate and 120-degree field of view are combined.
It has its own VR app store called Viveport. Instead of offering separate pieces of software, the store offers the subscription-based Viveport Infinity service, which allows unlimited access to VR activities.
Specifications:
Display: LCD
Resolution: 4896 x 2448
Refresh Rate: 120Hz
Field of View: 120 degrees
Controllers: HTC Vive
Connections: DisplayPort 1.2, USB 3.0
Why we like this:
Excellent display quality
Works with valve index controller
Easy and smooth motion tracking
If you are tight on budget and do not wish to compromise on the picture quality then you must give this HP reverb VR headset a try. This headset is perfect, affordable, and easier to set up than the Valve Index for a tethered-only VR experience. The visual quality is top notch and it offers high resolution of 2160X2160 pixels for each eye.
This might not be as fancy as other options available in the market but it surely appealing if you want to try PC-tethered VR gaming without spending a big chunk of money.
Specification:
Display: LCD
Resolution: 4320 x 2160
Refresh Rate: 90Hz
Field of View: ~114 degrees
Controller: Odyssey Controllers
Connections: DisplayPort 1.3, USB 3.0
Why we like this:
High resolution with affordable pricing
Accessible physical IPD Toggle
Comfortable fit and no screen door effect
One of the best VR headsets available in the market right now, it is the perfect combination of affordability and features. Meta Quest 2 is set to offer you the perfect VR experience out there. High resolution, exceptional clarity, and comfortable fit with surprisingly low price for the offerings.
The picture from the Quest 2 is sharp and clean because of the high resolution of 1832X1920 per eye. This headset is driven by the Qualcomm Snapdragon XR2 System-on-Chip (SoC), which is a significant upgrade over the Snapdragon 835 SoC utilized in the previous Quest model. Additionally, it now has 6GB of RAM instead of the previous model's 4GB.
Specification:
Display: LCD
Resolution: 3664x 1920
Refresh Rate: 120Hz
Field of View: 100 degrees
Controller: Oculus touch controllers
Connections: USB-C, 3.5MM headphone
Why we like this:
Powerful processor with sharp display
Accurate motion tracking
Comfortable fit, improved graphics, and affordable pricing.
The PlayStation VR 2 is a great upgrade over the PlayStation VR, combining the potential of the PlayStation 5 with new eye-tracking and motion-control technology to increase the immersion of VR games. Additionally, the portable headgear offers outstanding features, such as a clear OLED display that projects a 2000X2040-pixel image to each eye.
This excellently built high-quality VR headset from Sony is a pro gamer device that offers a comfortable fit, high-resolution display and par-excellence audio quality. This next-gen virtual reality device from Sony has impressive hardware and a launch library.
Specification:
Display: OLED
Resolution: 2000X2040
Refresh Rate: 90Hz, 120Hz
Field of View: 110 degrees Approx.
Controller: Motion sensor controller
Connections: USB-C
Why we like this:
Powerful graphic with sharp display and sound.
Easy to set up with a lightweight body.
A strong launch library with eye-tracking technology.
Are you a big fan of powerful processors and excellent eye and face tracking? Then this Meta Quest Pro is the right choice for you. Meta Quest Pro has everything that Meta Quest 2 could not offer you can call it an upgraded version of Quest 2 too. Better processor, better display, better eye tracking and better controller. Well, it's a "PRO" for a reason.
We like this product but the battery life is not quite nice for the price point. We also find it a bit expensive when compared to it's competitors. So if you are a gamer and has no such budget restrictions you must go for it.
Specification:
Display: OLED
Resolution: 1920-1800
Refresh Rate: 90Hz
Field of View: 110 degrees Approx.
Controller: 2 Meta Quest Touch Pro Controllers
Connections: 3.5 MM jacks
Why we like this:
Rechargeable headset and controller.
Improved hardware and comfortable fit.
An excellent eye and face tracking technology.
So, here is our list of Top 5 Best VR Headsets for 2023 which includes the best of the brands, specifications, and quality. All these 5 VR headset has been tried and tasted so you do not need to worry about anything and you can directly click on the buy now button after reading our review. Do let us know if you have any doubts we are happy to help.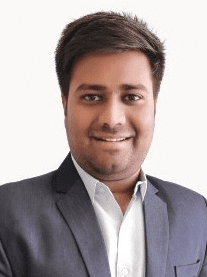 Mohit Patel (Founder & CEO)
Mohit Patel is a part-time blogger and CEO at NeutralX Corp (WiseCatcher's Parent Company). He is also an M&A Intermediary and the CEO of InstaFlip. He worked with thousands of business owners who own Content Sites, e-Commerce Businesses, SaaS Businesses, Marketplace, and Advertising networks. Mohit knows precisely what kind of content readers are looking for before making any buying decision whether it is a SaaS tool, a physical product, or a product comparison.